'The Peanut Butter Falcon' Gives Us the Long Awaited and Much Needed Representation We've Been Asking For
A sweet buddy comedy is enhanced by its vital onscreen representation of Down Syndrome.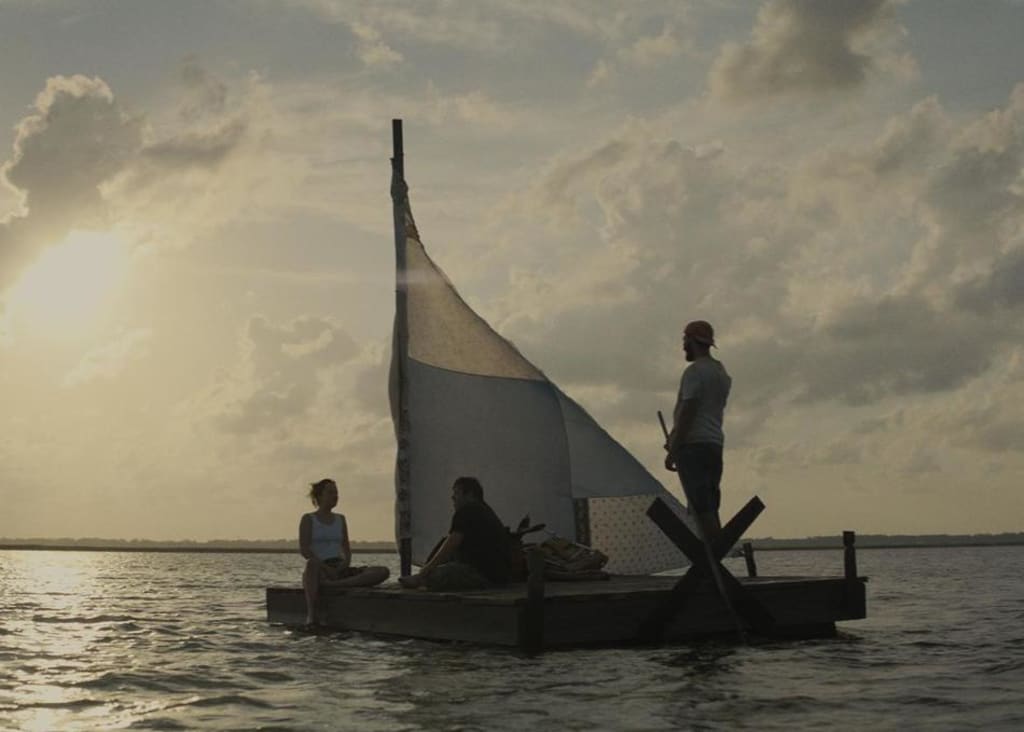 Opening with a thwarted escape plan, The Peanut Butter Falcon immediately establishes its winsome comedic tone. This is a film with a great deal of Old School charm as its most heralded influence (even mentioned within the film) are the stories of Mark Twain. Not that the film is dated by any means, carrying with it a lot of modern issues about the care system and discrimination but it has an appealing nostalgic feel to it that arrives from its earthy backdrops to gentle ease us into this warm and upbeat narrative. The film focuses on dual protagonists Zack and Tyler who are both runaways from some pretty substantial issues. Zack lives in a residential home for elderly people even though he is a young adult with a learning disability, he has been left there by his family he can not care for him. Feeling understandably confined by his life he sneaks out his barred windows in nothing but his underwear and meets Tyler (portrayed with abrasiveness and underlying compassion by Shia LaBeouf). Tyler is dealing with his own grievances and inner turmoil and doesn't particularly welcome Zack with open arms, but soon enough a mutual bond between the two forms. Zack wants to go to a wrestling school owned by his idol the Salt Water Red Neck and Tyler just wants to get out of the state so the two take to the road whilst being tailed by concerned carer Eleanor. The pair have electric chemistry, and breakout Zack Gottsagen is such an energetic and expressive performer that he lights up the screen with his infectious charisma and upbeat attitude. It's also so welcome to see an actor with a learning disability to be at the forefront of a film rather than an actor without receiving this role and using it as an opportunity to give a stunt performance like Dustin Hoffman and Tom Hanks both have previously. Writer and directors Tyler Nilson and Michael Schwartz were even asked to give the role to an actor without a learning disability, which I find absurd and backward.
Gottsagen's involvement in the film is vital for inclusive casting, as his acting ability speaks volumes as to what actors with Down Syndrome can achieve when given the opportunity. His performance is well-tuned in that he expresses so much emotion even without dialogue in his facial expressions and gestures free from the contrivances of A-Lister's performances. His role as a consultant also means that nothing is misconstrued about people living with Down Syndrome as the film is honest and does not patronise Zack as a protagonist. The film is also essential in that it allows and rewards its protagonist to succeed and allows him to win without neglecting any of the harmful exterior forces that exist in a bigoted world. In this heartwarming underdog tale Zack achieves what he often doubted about himself and gets to finally be surrounded by people who he calls his own family, developing the meaningful bonds he has sorely missed since being left in care whilst also getting to live in a freeing environment that he has craved for so long. It's moving for how deeply earned it feels with the film's stripped down style but even when the film leans more into comedic fantasy it doesn't detract from the overall naturalistic friendship bonding that makes up the heart of the narrative.
Although the film does share some common characteristics with an abundance of uplifting indie films as it indulges in heartwarming montages and upbeat musical cues, the film does not feel saccharine and genuinely just leaves you with a feeling of warm elation as it finishes. It does, however, run the risk of focusing too much on its other, able-bodied protagonist, but Gottsagen is too wily to be contained in a secondary role and bursts into life onscreen whenever given the opportunity, which is quite frequently. Not to forget the frivolous narrative detours the film indulges in which bring much comedic joy as well as the climatic wrestling match you knew would happen as soon as Zak's true passion was revealed. A winning warm combination of compassion, humor and warmth, The Peanut Butter Falcon is a milestone step for representation that gives ample opportunity for its talented breakout star to shine.