'The Jetsons' are coming to MeTV
The Hanna-Barbera classic animated series will premiere Sunday, February 21.

The Jetsons
The Jetsons originally aired on ABC primetime television on Sunday nights from September 23, 1962, to March 17, 1963. It was the first program on ABC to be broadcast in color. This classic cartoon later aired in reruns via syndication. Children growing up in the 1960s and 1970s enjoyed the shows on Saturday afternoons on ABC, then CBS, and later NBC. There were 24 original episodes that were taped and these are the ones that MeTV added to their lineup in February 21. The Jetsons air each Sunday morning at 11:30 AM to the delight of longtime fans.
From 1975 to 2062
The Jetsons took place 100 years from the date the cartoon series first began airing. The space-age family was living in the year 2062. The way they lived, however, came from a book titled 1975: And the Changes to Come by Arnold B. Barach. The real 1975 was nothing like the work of fiction but I do hope one day to finally be able to use a jet pack to fly. That would be amazing.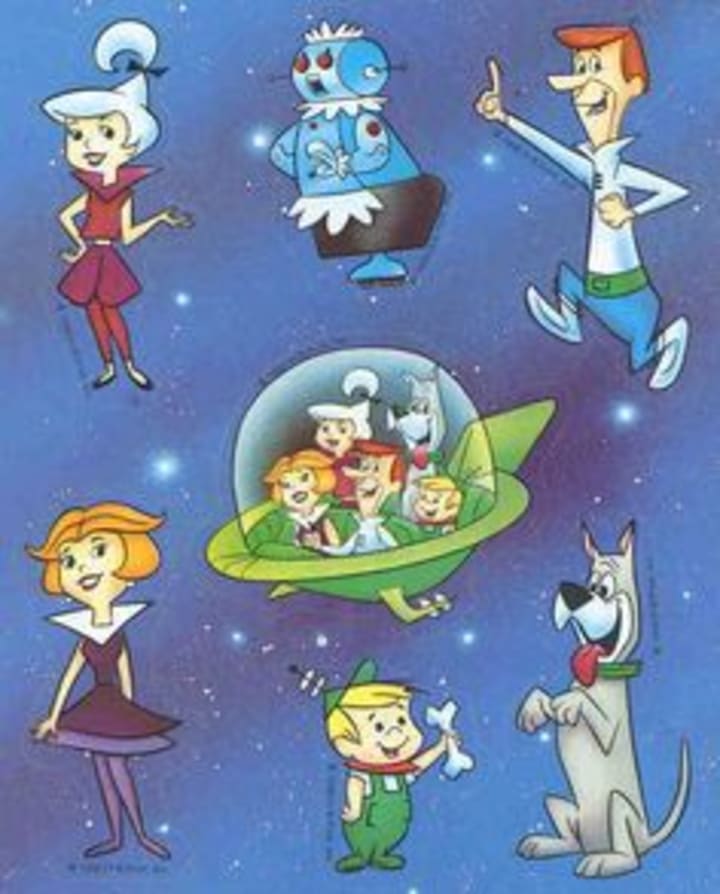 Canceled because of a lack of color
This was not race-related but motivated by the fact that the majority of viewers had black and white television sets at the time. Only a few of those who enjoyed the show on Sunday nights were able to watch it in living color because colorized televisions were relatively new at the time. As mentioned earlier, the Jetsons was the first program on ABC to be aired in color instead of black and white. Its ironic that this led to the show only lasting one season.
New episodes
The Jetsons was revived in 1985 with 51 new episodes. Those who grew up enjoying this cartoon did not warm up to the new voices of the characters but younger generations did not seem to notice. This is why I applaud METV for sticking with the 24 original episodes.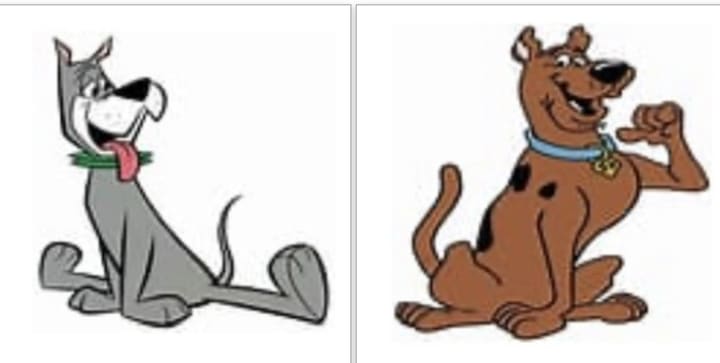 Astro and Scooby Doo had the same voice
It was not your imagination that Astro sounded just like Scooby Doo who came along in 1969. Both cartoon mutts were voiced by Don Messick.
Controversy with the voice actors for George and Jane
Initially, Morey Amsterdam and Pat Carroll were hired to be the voices of George and Jane Jetson. Both were on popular sitcoms at the time as Amsterdam portrayed Buddy on The Dick Vandyke Show and Carroll was on the Danny Thomas series, Make Room for Daddy. Within 2 weeks of their being chosen, Morey and Pat were fired. The issue was said to be finances and sponsors and both actors were angry. Relatively unknowns George O'hanton and Penny Singleton were then given the roles of George and Jane.
The Jetsons meet the Flintstones
This 1987 movie was a dream come true for fans of both shows which had some similarities. The Jetsons were in the future and the Flintstones from the past. When they met it was it was as if they were in alternates of the same world. There was actually a rumor that both animated series were set in the same local but that myth has been debunked time and time again.
Howard Morris voiced Jet Streamer
Jet Streamer was a singer who crooned Eep Opp Ork to Judy Jetson and other screaming teenage girls. His voice came from Howard Morris who portrayed Earnest T Bass on The Andy Griffith Show.
Special recognition
Accolades for the animated series came from various places including The Smithsonian magazine blog paleo future which called The Jetsons "the single most important piece of 20th century futurism … that helped define the future for so many Americans today." That's pretty impressive for a cartoon. If you are a fan of this classic cartoon be sure to tune in to MeTv.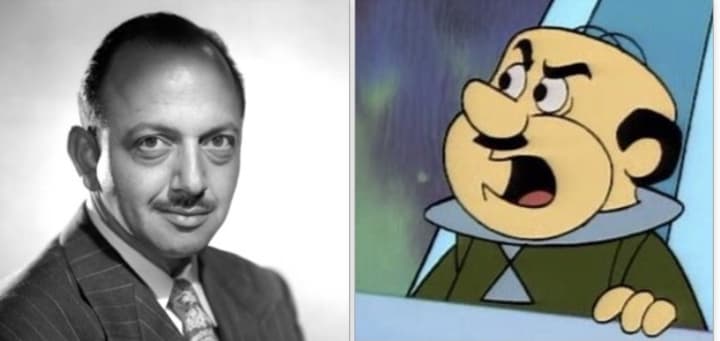 Mel Blanc
Mel Blanc was known as the man of 1000 voices. Some of his characters were Bugs Bunny, Elmer Fudd, Daffy Duck, and Porky Pig. Not only was he the voice of George Jetson's boss Mr, Spacely but if you look closely you can see the cartoon character is very similar to the iconic entertainer.
Old School classics
MeTV has been pulling out all the stops in 2021 to bring back old school favorite cartoon classics. In January they began airing a new show called Tune in with Me weekday mornings at 7:00 AM which features Looney Toons, Popeye, and Tom and Jerry. They also brought back Saturday Morning Cartoons with a 3-hour block of animated classics beginning at 7:00 AM. First up is Popeye and Pals, followed by The Tom and Jerry Show at 8 and Bugs Bunny and Friends at 9. You can also catch The Flintstones on weekday evenings at 6:00 PM. Make sure you remember to tune in on Sunday, January 21 for the premiere of The Jetsons.
tv
Cheryl is a poet, freelance writer, published author and former Newspaper columnist. She has degrees in Psycology and Biblical studies. She enjoys sharing natural cures, and Nostalgia related info. Tips are greatly appreciated.
Receive stories by Cheryl E Preston in

your feed