The Help Movie Review
My favourite movie finally gets a published review...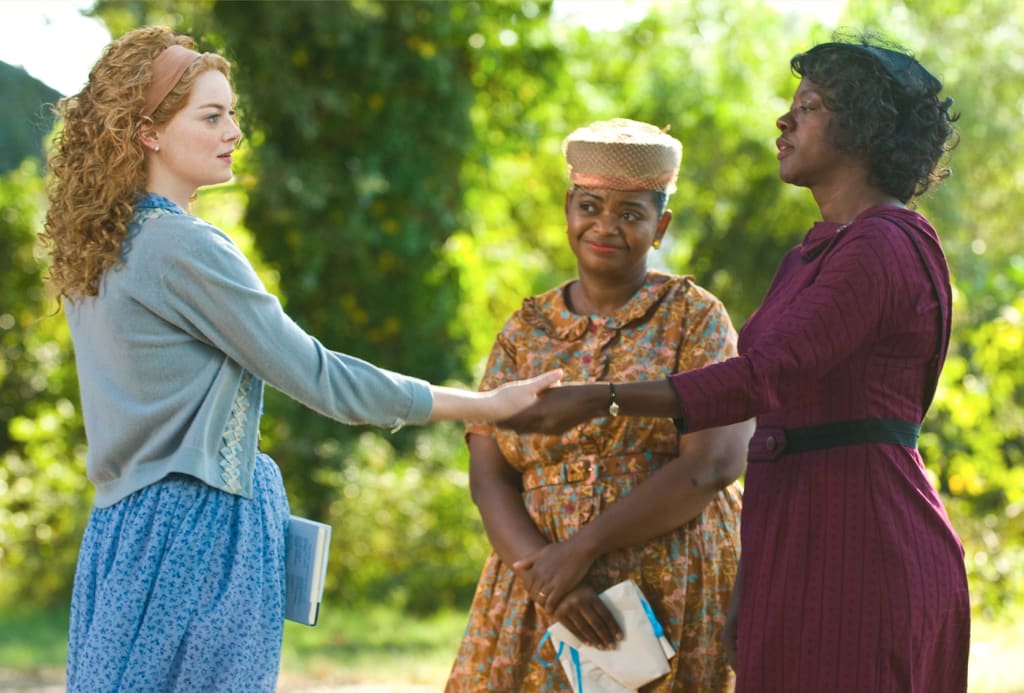 (Minor spoiler warning for the entire article!)
Synopsis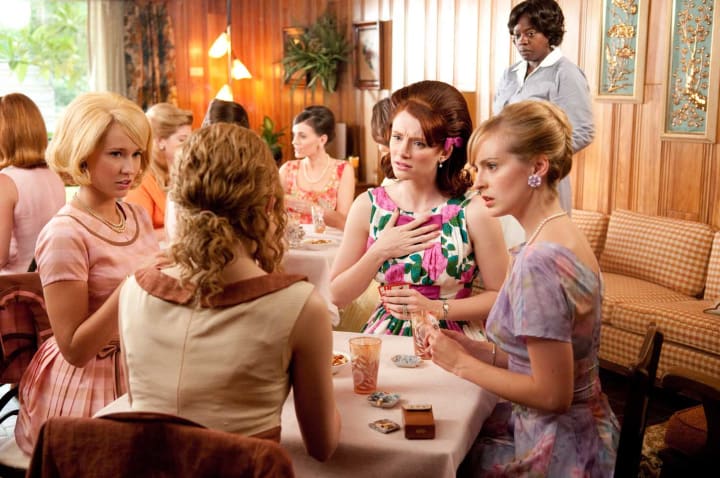 In 1960s Mississippi, a young writer by the name of Skeeter (played by Emma Stone) stands out from the crowd. She starts her ambitious career by filling in for a cleaning advice columnist "Miss Myrna" who has taken ill. Unfortunately, Skeeter doesn't have a clue when it comes to cleaning, so she enlists a maid called Aibileen (Viola Davis) to help her. Through this, they form a strong friendship and Skeeter gets an idea: to write a book about the "help' and how it feels to work as a black maid in Mississippi. Not only is this task illegal, it goes against all of her friends, her family, and her boyfriend as they all live quite happily with segregation in society. As time goes on, more maids get involved and have a great deal to say about their lives raising white children and serving their mothers.
The Filming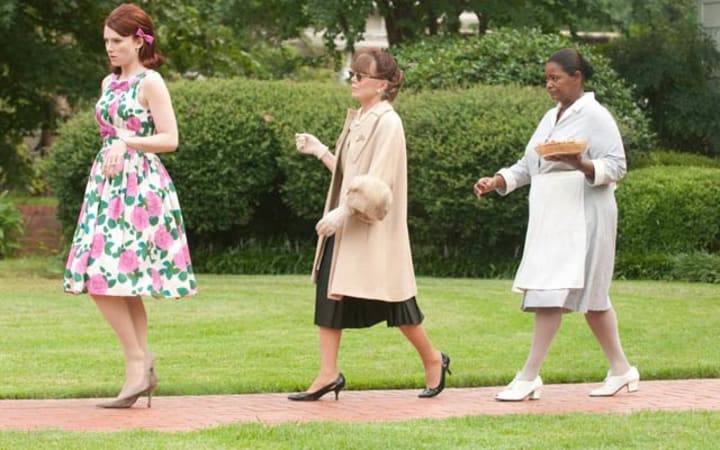 Setting a movie in hot and dusty Mississippi is a challenge in itself. But making a wide variety of locations look as if they're straight from the 1960s? That's near impossible. Yet, I cannot find fault with them at all. Beautifully designed and perfectly executed, every scene is polished and immersive; truly breathtaking.
From an imagery point of view, every shot has been positioned and set up to really mean something.
For example, there is a scene of Skeeter and her family's maid having a private conversation from beneath the shelter of an overgrown willow tree.
In this scene, Skeeter feels safe to talk about how she's feeling and she and Constantine share a personal conversation that would never have happened if there were other people (white or black) present. All hidden behind a willow tree.
This, among other scenes, shows that racism is not always enforced through the police, but through the behaviours of others.
The Characters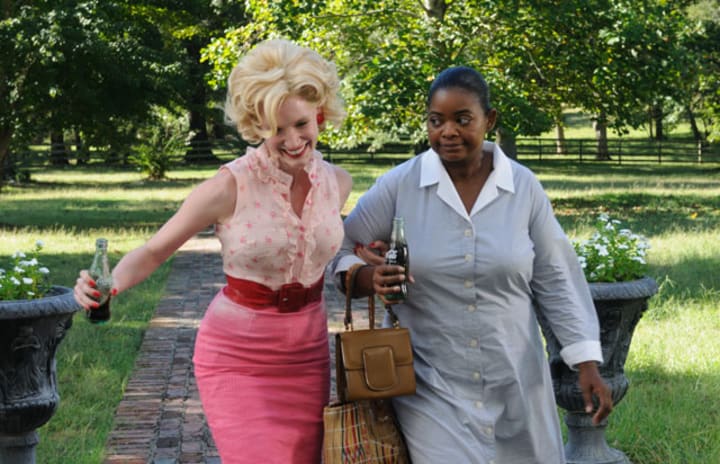 The way the characters interact with the story allows for a complex script, making for a deeper, more emotional, story.
They have managed to demonstrate the social and legal forces at work along with a history of how they have effected the character's core values.
There is a particular character that has made me think about that period of American history like never before. Celia Rae Foote (played by Jessica Chastain) is disliked by her friends for supposedly "stealing" one of their men.
An outcast from social "white" society, she has never been around high society racists long enough to know how she should act around her first hired maid, "Minny Jackson." In this situation, Minny feels like Celia's carelessness could be a danger to her; worrying that her husband may come home and "shoot her dead" upon discovering a black woman in his house. Celia chooses not to tell him.
However, with no-one around, a sweet friendship blossoms that mirrors that of Skeeter and her previous maid. When there's no social pressure, and no law enforcement, the two women comfort each other when they find themselves at their lowest points emotionally. Usually through their mutual love of cooking.
Two of the most emotional scenes involve Minny getting hurt by her husband and Celia having a medical problem. Both of which are sorted out by the other person nursing them back to health.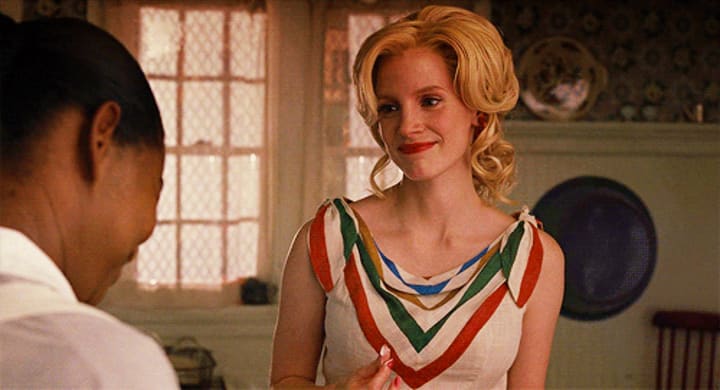 On the other side of town, Minny's best friend Aibileen is having a rough time with Miss Hilly Holbrook, a spoiled brat who utilises her current privileges to lord over everyone else. Although Aibileen does not work for Hilly, she works for her best friend, a pushover called Elizabeth. She lets Hilly decide what's best for her when it comes to her maid. A choice which is not always the best for Aibileen.
So, with Aibileen having trouble at work and Minny having trouble at home with her abusive husband and minuscule earnings, they team up with Skeeter to write The Help, a book about being a maid in Mississippi.
The Story's Message
Throughout this tale, there are no courtrooms, no legal battles and yet, change is enacted. This change is social. Through the humiliation of the racists in the town due to the book, people begin to realise how wrong they have been treating their employees.
A way in which this is illustrated is the reoccurring theme of raising children. Skeeter considers herself to be raised by her childhood maid, Constantine, and Aibileen is raising Elizabeth's child. When these children grow up, they become "the boss", often ending up just like their mothers; racist.
MAJOR SPOILERS AHEAD
In the end, Aibileen is fired for helping to write the book, framed for stealing silver, and she is not allowed to see her beloved child again. This loss is taxing on her as she lost her own son years ago.
Minny is left without a home after taking herself and her children away from her abusive husband. She is offered a job by Celia's husband to stay at their house permanently as he enjoys the well cooked food and the positive impact she has had on Celia herself.
Skeeter is offered a job in New York.
Hilly gives her first look of (maybe) remorse.
Skeeter's mother is proud of her.
Skeeter's boyfriend is not.
A mixed ending, I must say, but this presents a truth; without talking on this subject, no change can occur. Without the book, Aibileen and Minny would be as poor and unhappy as ever with mean bosses and a terrible, miserable home life.
Skeeter would be with a racist boyfriend who does not share her views. With no job, she would be forced to stay at home with a mother she doesn't see eye-to-eye with.
Hilly and Elizabeth would continue to be abusive.
But Aibileen would be able to see her beloved child whom she sees as a daughter.
The last scene of her leaving Elizabeth's house for the last time illustrates that there can be no change without sacrifice.
SPOILERS END HERE
A/N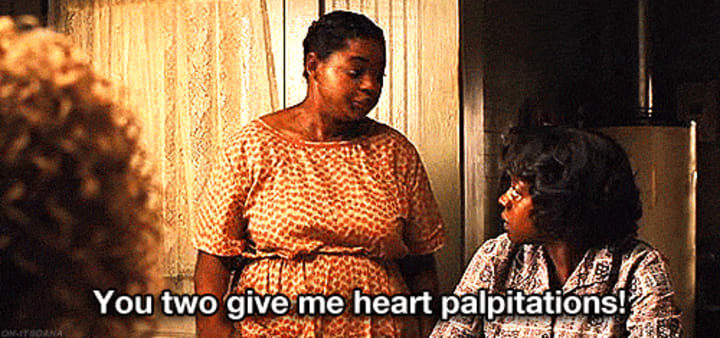 In an attempt to keep this review short enough to be read, I have barely even touched the surface of this film. The charm, the heartbreak, and the tension is hard to show in an article review.
However, I believe this movie is perfect in almost every single way.
If you share my views, tell me here!
If you don't and haven't seen the movie, What are you waiting for?