The Hating Game Review
This review covers the book and movie.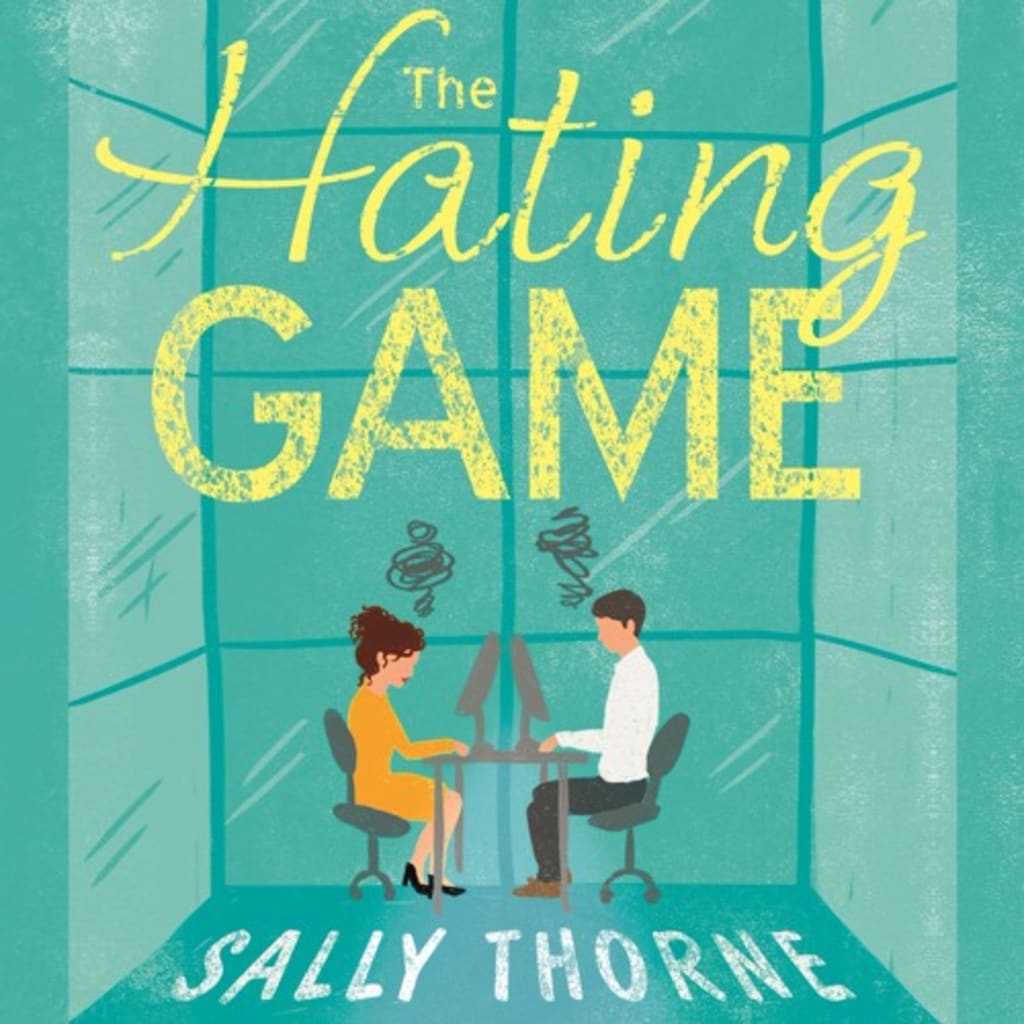 The original cover for the book.
The Hating Game novel came out in 2016 but became increasingly popular during the pandemic, it even inspired a romantic comedy that came out during the holiday season of 2021.
The Synopsis:
"Lucy Hutton has always been certain that the nice girl can get the corner office. She's charming and accommodating and prides herself on being loved by everyone at Bexley & Gamin. Everyone except for coldly efficient, impeccably attired, physically intimidating Joshua Templeman.
Trapped in a shared office together…they've become entrenched in an addictive, ridiculous never-ending game of one-upmanship. Lucy can't let Joshua beat her at anything—especially when a huge new promotion goes up for the taking.
After a perfectly innocent elevator ride ends with an earth-shattering kiss, Lucy starts to wonder whether she's got Joshua Templeman all wrong."
The Book: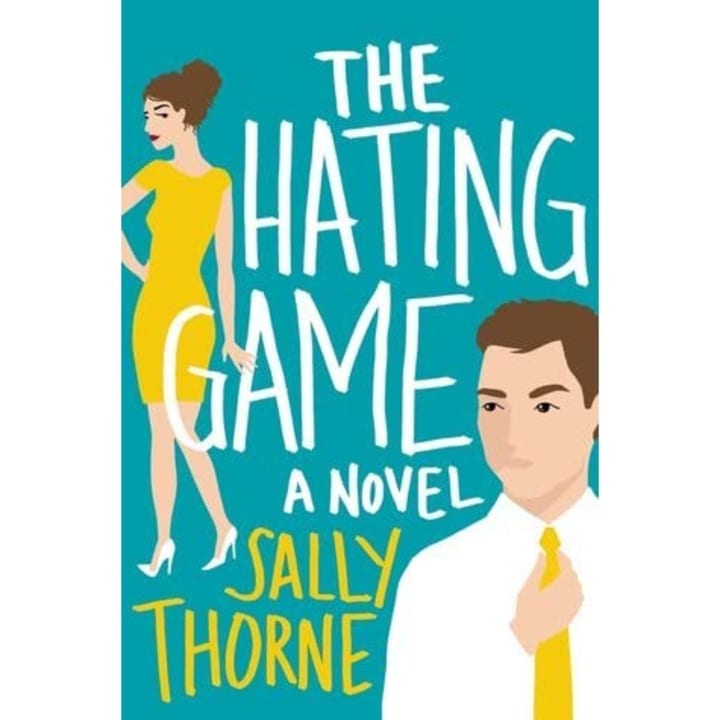 The book was well-written and so full of cute and funny scenes. In the very beginning, I felt a little…blah, like this was going to be predictable and just a run-of-the-mill enemies-to-lovers trope that just dragged on and on, until we finally see them kiss in the ending chapters. However, I felt so happy and full of love after reading this book, and I genuinely laughed a lot while reading it. It can sometimes be hard to find a romance novel that also provides full-on belly laughs.
I ended up thinking to myself…"Can this really be called enemies to lovers?" Which yes, it can, but they squash the feud pretty early on, so it has the add-on of a "miscommunication" trope. Lucy intentionally tries to make Josh jealous and he takes that as a sign to put the moves on her, for whatever reason Lucy is taken aback by this and goes back and forth between "he must really hate me" and "god-damn I want to take off his clothes." There are so many cute moments that are hard to describe without having any spoilers, but while Josh is a little too secretive and therefore aids in the miscommunication, Lucy is definitely her own antagonist.
The Smut:
If you like a slow burn and a lot of romance, you'll like this. While I am all for smut and I love my smut books, sometimes it's nice to have the sex scene without all the vulgarity. While you still get the heat in this, it focuses more on how they are feeling emotionally and mentally when those scenes do come. So if you're new to romance books, or you like a light romance with minimal smut, I highly suggest this one.
4.5/5 stars.
The Movie: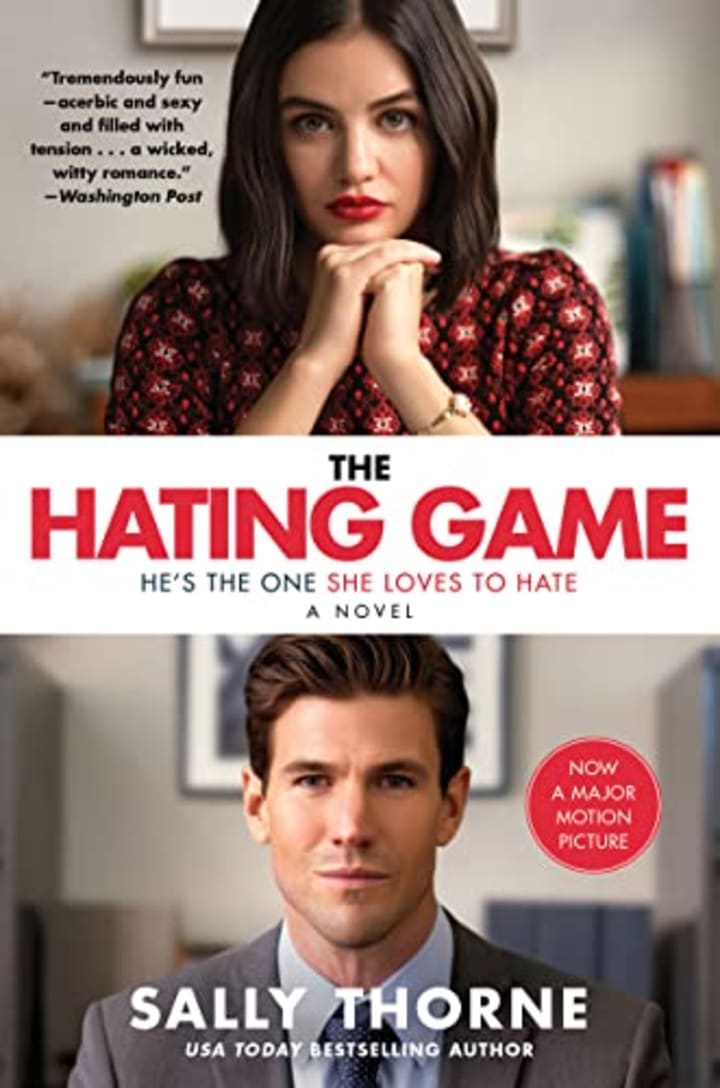 Now…the movie was good, and if I hadn't read the book a week before watching the movie, I would say the movie was great! But alas, I read the book, and therefore the movie was only good.
For one thing, I love Lucy Hale so anything she does is great for me. The only reason reading the book first hinders your movie enjoyment is because the movie moves scenes out of order. I was watching with my husband while yelling "Hey! This doesn't happen until later" or "You cut out a huge part what are you doing?!" The movie makes it more enemies to lovers than the book does, and they cut out some scenes that are necessary to the tension.
If you want to watch the movie I suggest doing so before reading the book, this way the movie is great as is, and then you will receive so much more detail with the book! Overall, the movie was a 3.5/5 if you read the book first.
About the Creator
Writing articles about mental health, education, astrology, and overall life. Writing fiction stories about whatever comes to mind! When I'm not writing you can find me crying about all the animals I can't adopt.
Reader insights
Be the first to share your insights about this piece.
Add your insights