'The Green Hornet' Television Series Facts
Van Williams and Bruce Lee made a mark as the crime fighter and his assistant Kato.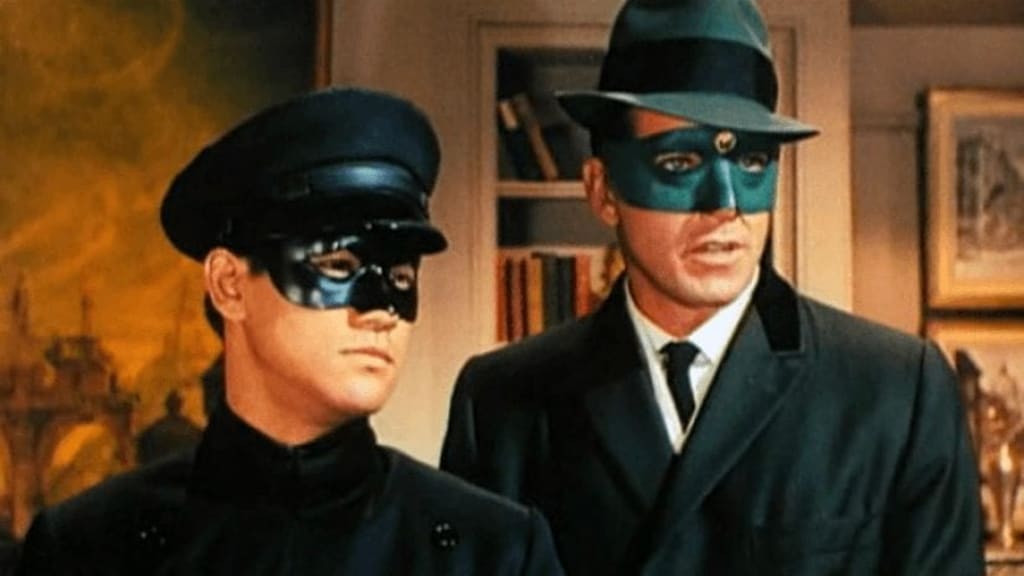 Kato and the Green Hornet
The Green Hornet and Kato
Van Zandt Jarvis Williams was born on February 27, 1934 and died on November 28, 2016. He was an American actor best known for his leading role as Kenny Madison in two television detective series, Bourbon Street Beat (1959–1960) and the sequel, Surfside 6 (1960–1962). For one season, from 1966-1967 Williams portrayed the Green Hornet, AKA Britt Reid, on ABC. Martial Arts expert Bruce Lee was cast as his partner Kato. When Lee later became famous the show became a cult classic in reruns. It currently can be seen on The Decades cable channel. Here are some fun facts for nostalgia lovers.
Black Beauty
The Green Hornet's vehicle was named Black Beauty and was hidden away underneath Britt Reid's garage. There were a set of switches on a secret control panel that was hidden behind a tool wall that turned the headlights t green. Clamps would attach to the bumpers of Reid's personal vehicle, the garage floor would rotate hiding Reid's car which was a Chrysler 300 convertible. This allowed Black Beauty to emerge as the bumpers of the car were unclamped. The Black Beauty, with rear bumper tags that read V194 would then exit the garage through a hidden rear door. The vehicle would enter the street from behind a billboard that advertised Kissin' Candy Mint, (a fictitious product).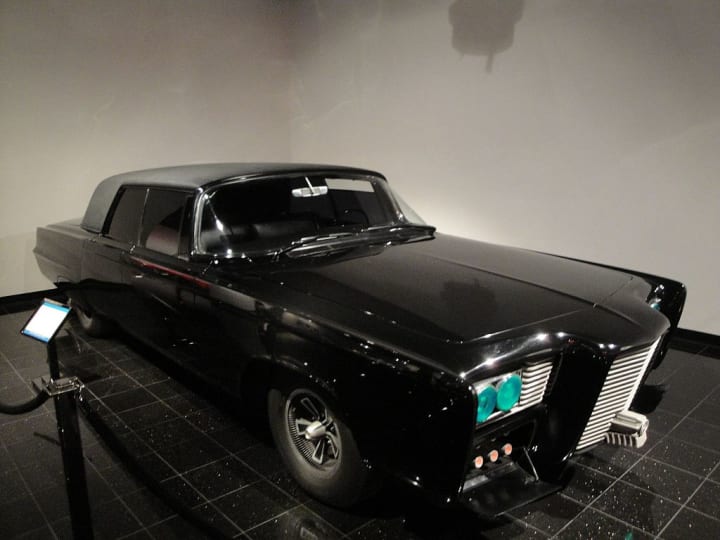 The Batman connection
I was watching an episode of The Green Hornet a few days ago and heard someone mention Batman. I looked up to see the Batmobile on a television inside of Britt Reid's home. This episode first aired on December 9, 1966 and was titled, "The Secret Of The Sally Bell." The Batmobile is seen turning around inside of the Batcave. In the February 3, 1967 episode titled "Ace in the Hole," an unidentified episode of Batman is on a television set, with Batman and Robin climbing a building. There was also an appearance of The Green Hornet, Kato, and Batman on Milton Berle''s Hollywood Palace television variety show in 1966.
Van Williams and Bruce Lee made a cameo appearance as the Green Hornet and Kato from a window while Batman and Robin were climbing up the side of a building. This was a two-part second-season episode of Batman which aired on September 28, 1966. It was titled "The Spell of Tut." The Green Hornet TV is also mentioned s on the Batman two-part episode "The Impractical Joker," which aired on November 16, 1966. Bruce Wayne, Dick Grayson and Alfred, Dickare watching television, and Wayne exclaims, "It's time to watch The Green Hornet!".
Later during that same season, the Green Hornet and Kato appeared in the two-part episodes "A Piece of the Action" and "Batman's Satisfaction." (March 1–2, 1967). The Green Hornet and Kato traveled to Gotham City to bust a counterfeit stamp ring that is run by Colonel Gumm. This leads up to a mixed fight, with both The Green Hornet and Cato and Batman & Robin Colonel Gumm and his minions. Once Gumm and his gang have been defeated, Batman and Robin, as well as the Gotham City police, believe The Green Hornet and Kato, are criminals. This is confusing since the Dynamic Duo had no problem with the Hornet and his sidekick when they were watching from the window.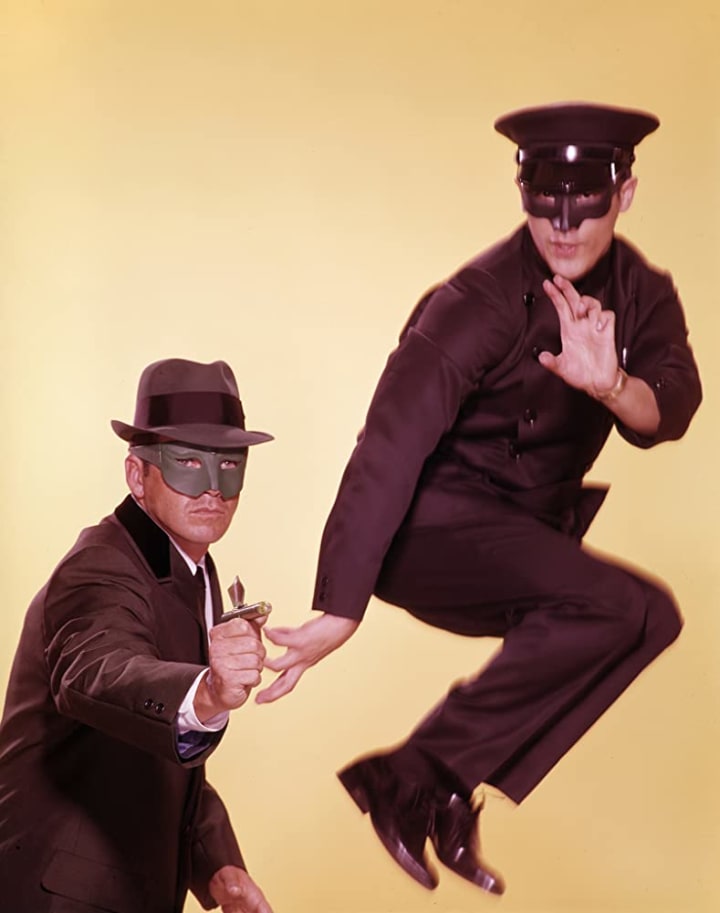 Adam West who portrayed Batman has said in interviews that groupies were always hanging around the set and that he and Burt Ward, (Robin) had sex with a lot of their fans. Van Williams has never discussed anything like that during any interviews. Unlike the Batman series that was based on a DC Comics character, The Green Hornet television program came first. It was later the character was adapted for a comic strip by Dan Speigel for Gold Key Comics. Bruce Lee, who portrayed Kato died at age 32 on July 20, 1972. His cause of death was said to be brain swelling due to painkillers he was taking. Van Williams who was The Green Hornet died on December 6, 2016. His wife Vicky said that the 82 year old actor died from renal failure.