The future of the Abbotts and Newmans on The Young and the Restless
Changes are coming in Genoa City for the two top families.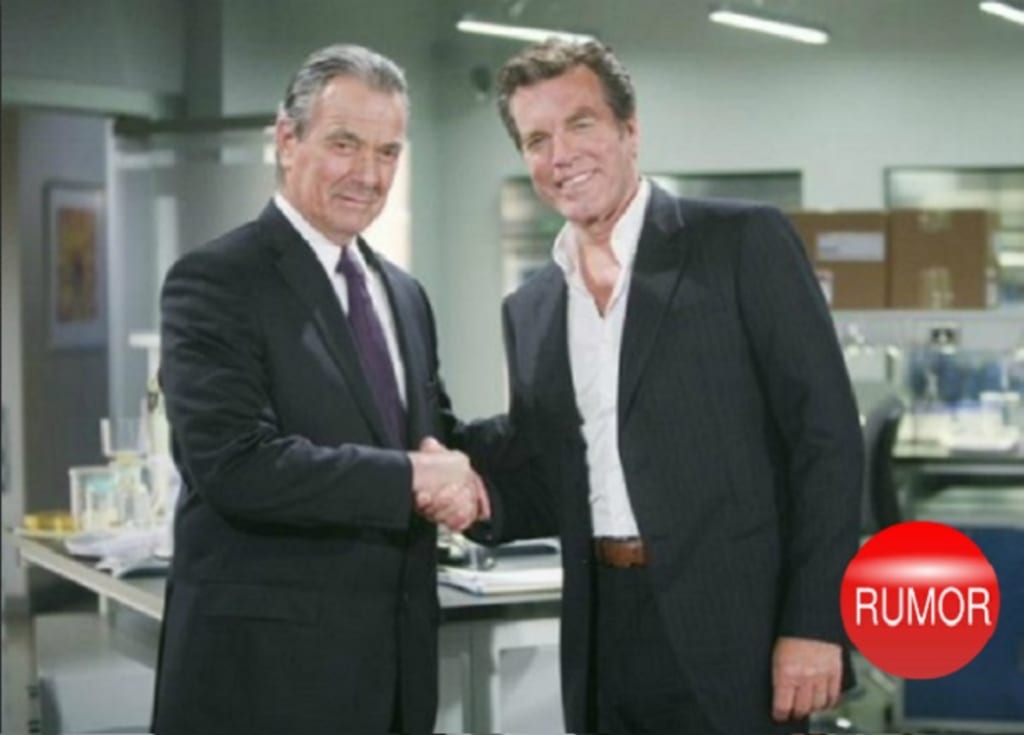 The coming departures of Hunter King and Michael Mealor indicate that changes are in stores for the two most prominent families on THE YOUNG AND THE RESTLESS. King and Hunter represented the Abbott's and The Newman's and had their characters they married and had a child he or she would have been a 4th generation combination of these powerful families. Michael Mealor's exit leaves a void in the Abbott family and Jack without anyone to run the family business with him.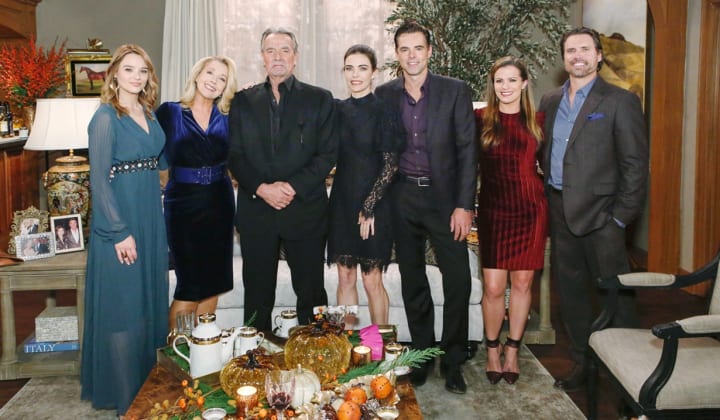 Jack also has no successor to the throne but he obviously is not thinking about that right now. His focus has been on making Harrison feel like party of the family and he has been shown in recent weeks at the family mansion or out eating. THE YOUNG AND THE RESTLESS fans want to know who is minding the store and who will take over when Jack decides to retire. Traci is living out of town and Ashley is running the Paris division of Jabot.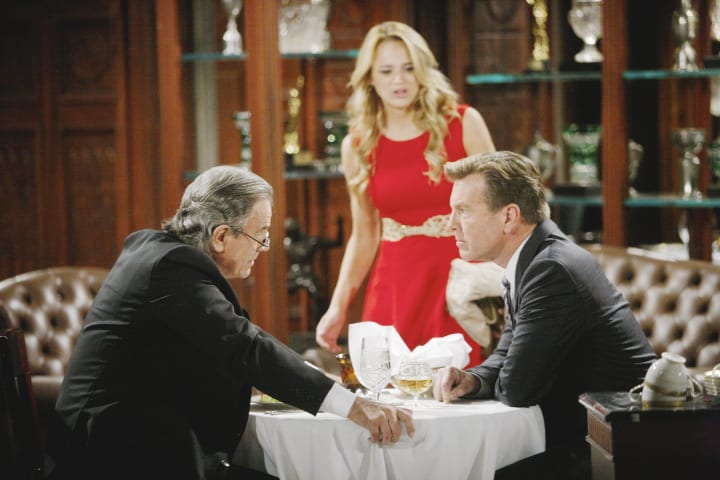 Theo is minding Dina's boutiques but he would not be welcome back in Genoa City after all the drama he has caused. There is currently no one in the picture who would stage a coup and attempt to take over but if there were this would be the time to strike. Sally has Summer's position at Fenmores and Gloria was supposed to be Lauren's assistant but she has not been seen since talking to Sally Spectra a few months ago. Perhaps the Glo worm could work the front desk at Jabot again if she is ever given more screen time.
Victor Newman has a lot of his family around but they are not all working in the family business that he founded. with3 of his children in Genoa City. Adam is running Newman Media, while Nick is working with Adam, Victor, and Devon on a connecting project. Victoria is running Newman Enterprises and has acquired Ashland Locke's business. They are all in close quarters except both of Nick's older children Summer and Noah are out of the country.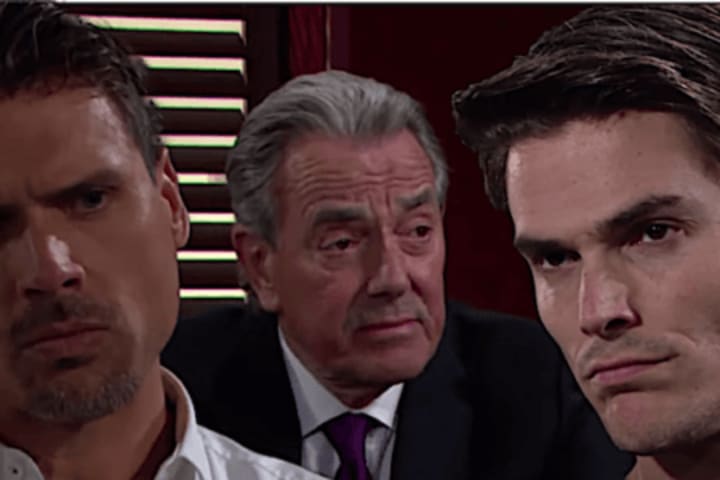 Abbey is living her own separate life and preparing for the birth of her child. Faith, Conner, Christian, Johnny, and Katie all have the potential to be at Victor's beck and call at some point as they get older. You never know when any of these youngsters will be SORAS. Victor has Nikki by his side and fans of the CBS soap say Jack needs a romantic interest. Some viewers thought he and Gloria might pick up where they left off but that did not happen. Victoria is running Newman Enterprises and Billy Abbott is at the helm of Chance Com with Lily Winters by his side.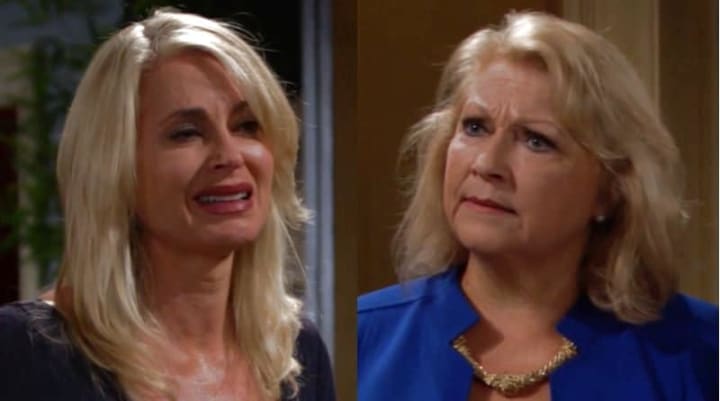 There is always a chance that Billy might decide to go back to Jabot and help his brother but that would leave Lily running Chance Com alone. Everything is changing for these two powerful families and no one knows what is going to happen now that Victoria has merged with Ashland Locke. Those who watch THE YOUNG AND THE RESTLESS are still wondering if Ashland has some ulterior motive and is not really as sick as he claims.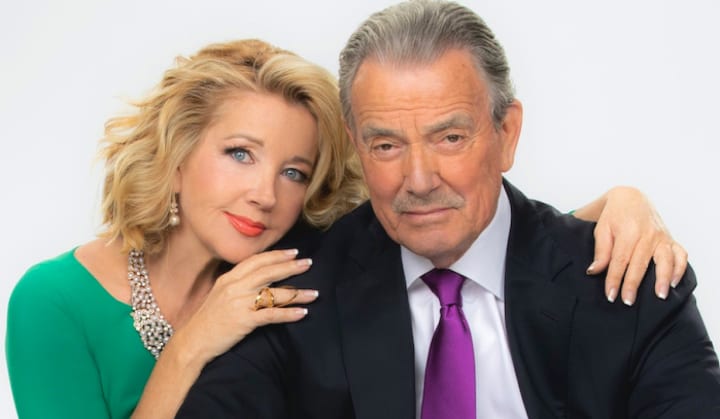 This could all be a ploy to get back at Victor for the way he behaved when Ashland was having a heart attack, or Locke could really be dying. In the immediate future the Newmans and Abbotts will be dealing with the fallout from what Tara and Sally did to get rid of Summer. Viewers are wondering if Skyle will get together on screen prior to Michael Mealor leaving THE YOUNG AND THE RESTLESS. It's not clear whether or not Hunter King will return as Summer has said her goodbyes.
Once the dust settles, it will take some time for everyone to adjust but then the fun begins. THE YOUNG AND THE RESTLESS cannot have Jack indefinitely hang out at home because he does have a business to run. Perhaps Jack's oldest son Keemo might return to Genoa City and help his father run Jabot.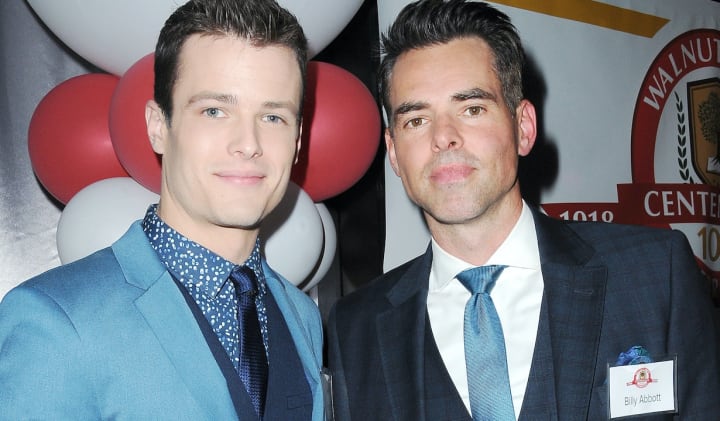 There are enough Newmans in town to keep things going even if they are not all vying for positions in the family business. If Kyle leaves with Harrison or it turns out the little boy is not his child, Jack and Billy will be the only Abbotts. It's not likely that Eileen Davidson or Beth Maitland will return to THE YOUNG AND THE RESTLESS on contract and fans are wondering about the fate of the family. Be on the lookout for breaking news regarding these two prominent Genoa City families.
tv
About the author
Cheryl is a poet, freelance writer, published author and former Newspaper columnist. She has degrees in Psycology and Biblical studies. She enjoys sharing natural cures, and Nostalgia related info. Tips are greatly appreciated.
Reader insights
Be the first to share your insights about this piece.
Add your insights