'The Bold and the Beautiful' viewers are buzzing about Carter and Quinn
Many fans believe this forbidden romance is what might heat things up in the LA fashion world. It would also destroy Eric and Zoe.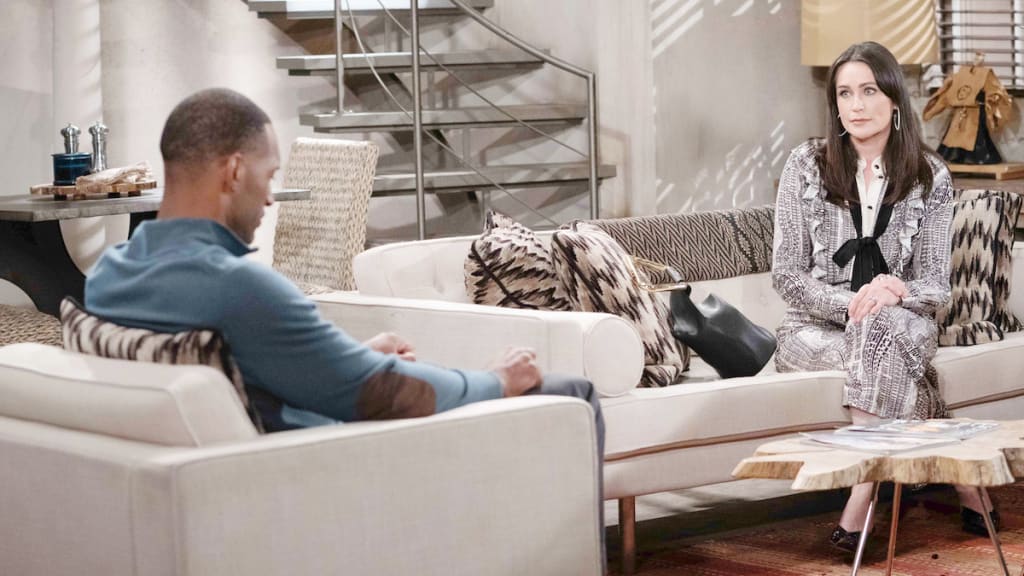 Fans of The Bold and the Beautiful as well as spoilers are saying they believe that Carter and Quinn will be the next hot couple. Eric's wife had not been on screen for quite some time and when she was Quinn was always in the background or just talking to Shauna. For the past 2 weeks she has been interfering in Zoe's affairs even getting her to sabotage a night that Paris had planned with Zende. Viewers were wondering what Crazy Quinn would be up to next and found out when she gave Zoe some of the nutritional supplement that her husband drinks, which caused a growing stomach.
Zoe put the powder in her sister's drink and later that night, Paris was so embarrassed by the noise her gut was making that she cut short her romantic plans with Zende. Quinn next began a mission of getting Carter and Zoe back together and presenting herself as Ms. Buckingham's friend. She also confided in Zoe that her husband is no longer being romantic towards her. Spoilers indicate that in the coming week Eric will share something personal with Ridge and a number of viewers think perhaps he could be impotent.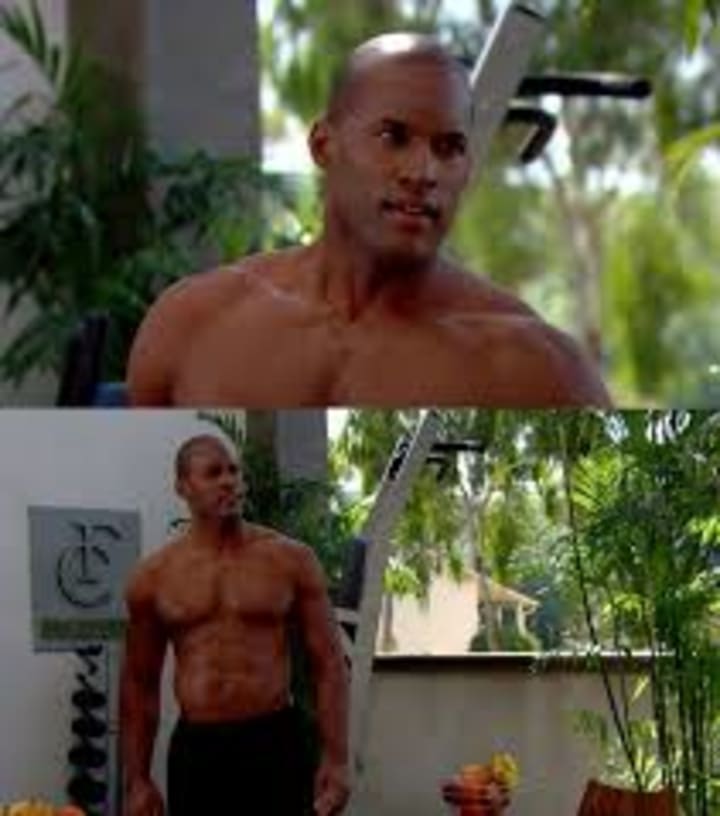 There is also the chance that Eric just does not love his wife the way he used or perhaps just needs a little boost in the bedroom. to Either way this spells trouble and the Forrester patriarch cannot compete with his COO. There is a running joke on The Bold and the Beautiful regarding Carter's 6 pack and even Donna Logan commented not long ago about his physique. Some viewers have admitted they love to see him take his shirt off. There are B&B fans who believe if Quinn continues to come up empty with Eric and keeps hanging around Carter for Zoe's sake something might happen. Quinn could inadvertently walk in on Mr. Walton and catch a glimpse of those pecks and game over.
Carter has never really been involved in an illicit affair or any taboo storylines. If he becomes involved with his best friend's stepmom who is the boss's wife this would be a huge game-changer. B&B viewers who are tired of Liam and Hope and those who surround them desire a storyline they can sink their claws into. To be fair, the powers that be might just be teasing the viewers and nothing will happen between Carter and Quinn. Perhaps Eric will get a physical and be prescribed some little blue pills and problem solved.
That would not be as entertaining as Quinn cheating with Carter and Zoe or Eric catching them. If the duo had an affair and were found out this would be the ultimate betrayal and probably be the end of both their careers at Forrester. As nasty as Zoe has been to Paris, as hateful as she was to Emma Barber, and as cruel as she was to flirt with Zende while engaged to Carter does she deserve this. Fans will recall it was not that long ago that Thomas left her standing at the altar.
What The Bold and the Beautiful needs to do is bring back Thorne Logan and Justin Barber and give them some romantic encounters with the women on the show. Fans don't want to see Carter out of a job, or Eric and Ridge shocked by his actions. Viewers do desire to watch Quinn get caught at being naughty. Be sure to stay tuned to The Bold and the Beautiful to find out if where there is smoke there is fire and Carter and Quinn do end up getting busy.
entertainment
Cheryl is a poet, freelance writer, published author and former Newspaper columnist. She has degrees in Psycology and Biblical studies. She enjoys sharing natural cures, and Nostalgia related info. Tips are greatly appreciated.
Receive stories by Cheryl E Preston in

your feed