The Bold and the Beautiful needs to deliver where Thomas is concerned
Spoilers, rumors, and teasers all allude to a mysterious new woman who will sweep the Forrester heir off of his feet. Viewers ae saying she is long overdue and needs to appear soon.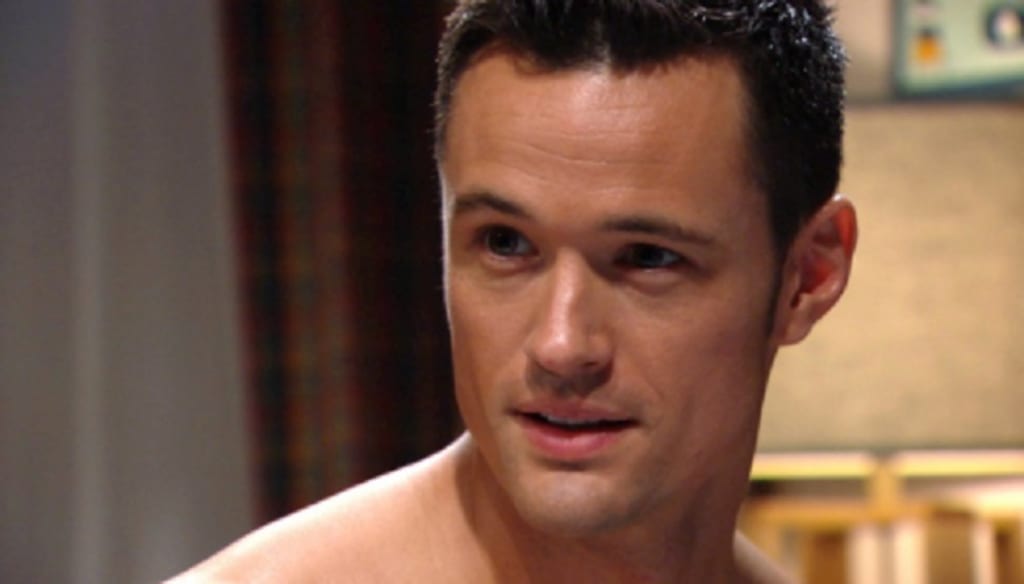 The Bold and the Beautiful: Thomas may soon fall in love
The Bold and the Beautiful has been teasing viewers for months that a new love interest would soon appear on the horizon for Thomas Forrester (Matthew Atkinson). Fans are hoping this will come to pass and are saying the character deserves much better than what has come his way in recent years. When Pierce Forde had the role from 2015-2018 Thomas was self-assured, fell in love with Sally Spectra, and boldly defied his family in order to help her. Atkinson took over in 2019 as the heir to Forrester Creations and the writers turned Thomas into a shell of his former self.
To the dismay of fans, he became obsessive regarding Hope Logan Forrester (Anika Noelle) and went to extreme lengths to try to win her affections. He even went so far as to have a wedding with Zoe Buckingham (Kiara Barnes) but the nuptials were stopped before the "I do's." Thomas was exposed as using Zoe to try to win Hope back and everyone was shocked. Thomas also withheld the fact that his sister Steffy Forrester's (Jackie Wood) adopted baby was the child that was stolen from Hope and Liam Spencer (Scott Clifton).
Thomas Forrester needs a new love in his life
When Emma Barbor (Nia Sioux) figured out the truth about the babies and wanted to reveal it Thoma basically ran her car off the road. He then stood looking over the cliff as Emma died from her injuries in the accident. There were never any repercussions for this action and Justin Barbor (Aaron D Spears) never learned the truth of what happened to his niece. Thomas was later found to have a brain tumor which caused him to hallucinate and believe a mannequin was Hope and was talking to him.
It was never stated but was assumed that this tumor might have led to some of his previous actions. Some B&B viewers thought Justin and Bill Spencer (Don Diamont) would come for Thomas with guns blazing but it never happened. Emma was a minor character and her uncle is only on-screen ever now and again so the situation was swept under the rug and everyone moved on. Spoilers suggest that a new woman will be hired at Forrester Creations who will knock Thomas off of his feet. The writers seem to be taking their time in introducing her but she will be a welcome sight for fans who are tired of the same love triangles.
The Bold and the Beautiful: Thomas should have a bright future
All around Thomas his family members are in love and in relationships while he is alone. So much has taken place in his life that has not been good so he needs a bright future. In addotion to all that has been mentioned, Thomas was also knocked off a cliff by Brooke Logan (Katherine Kelly Lang) and received a head injury that could have been fatal and later fell in a vat of water after arguing with Hope and she thought he had perished in acid. His stepmom Brooke spent years trying to prove to his dad Ridge Forrester (Thorsten Kaye) how evil Thomas really was.
The Bold and the Beautiful continued in the downward spiral of the character by having Justin lock him inside of a cage. When he was found he did the right thing and exposed Justin's plot to take down Dollar Bill. His best friend Vinny committed suicide in an attempt to get Thomas and Hope together so this young man has had a rough time. In recent months he seemed to be crushing on Paris Buckingham ((Diamond White) who is dating his cousin Zende Forrester (Delon Metz).
Viewers have been expressing their anger at how the writers continue to have Thomas fall for women who are already taken and were in disagreement with his wacky move to have Hope legally adopt his son Douglas Forrester (Henry Joseph Samiri) and now she is raising the boy with Liam. Spoilers tease that Taylor Hayes (Krista Allen) will convince her son to obtain full custody of her grandchild. This will cause major problems but it is the right thing to do.
Liam is raising this little boy whose bio dad lives in the same town so since Hope did not drop her husband for Thomas it's only right that Douglas lives with his dad. B&B fans are hoping the rumors will prove to be true and that Thomas will indeed find a woman of his own to love. Perhaps she might even adore his son and they can raise the child together. Be on the lookout for updates to the new woman who will join the cast of The Bold and the Beautiful and how she will relate to Thomas Forrester.
entertainment
About the author
Cheryl is a poet, freelance writer, published author and former Newspaper columnist. She has degrees in Psycology and Biblical studies. She enjoys sharing natural cures, and Nostalgia related info. Tips are greatly appreciated.
Reader insights
Be the first to share your insights about this piece.
Add your insights