'The Bold and the Beautiful' fans are angry about current storylines
Viewers want to see less of the Buckingham siblings, Lope and Steam. They desire more airtime for core characters.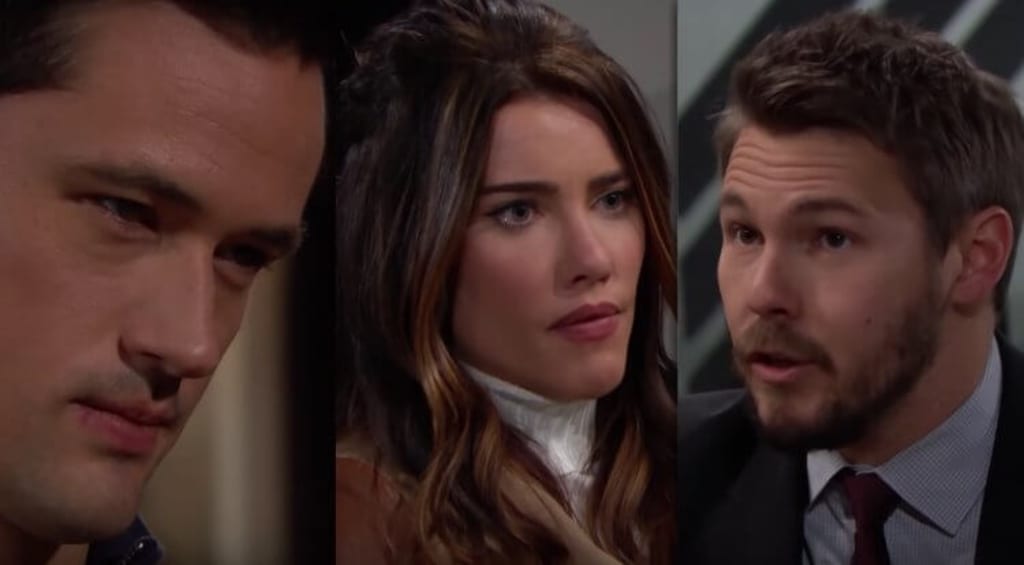 B&B fans are tired of Liam,Finn, Thomas, Hope and Steffy
On social media platforms, Facebook groups, and message boards, The Bold and the Beautiful fans are making their opinions crystal clear. They are tired of the daily dose of the same characters they have been seeing since after Thanksgiving. Viewers have been given a steady diet of Paris, Zende, Carter, and Zoe and they don't like it. Those who watch the CBS daytime drama are also weary of Liam, Hope, Thomas, Finn, and Steffy, Everyone is wondering where Quinn, Shauna, Charlie, Pam, Dollar Bill, Katie, Donna, and Justin are? Viewers were greatly disappointed that Eric's Christmas party only had Ridge and Brooke along with the Buckingham sisters and their dates.
Some fans wonder if other cast members might be dealing with COVID as a reason they are not on screen. Spoilers have suggested that Dollar Bill will go above and beyond soon in trying to win Katie back but first they both need some air time. Previews for this week do indicate that Bill Spencer will be on hand to greet two crossover characters from The Young and the Restless. Summer Newman and Kyle Abbott are headed to LA from Genoa City. The duo is attempting to dig up dirt on Sally Spectra from her time in LA. Some spoilers suggest Summer's efforts may backfire and that Kyle's father Jack will have sympathy for Sally.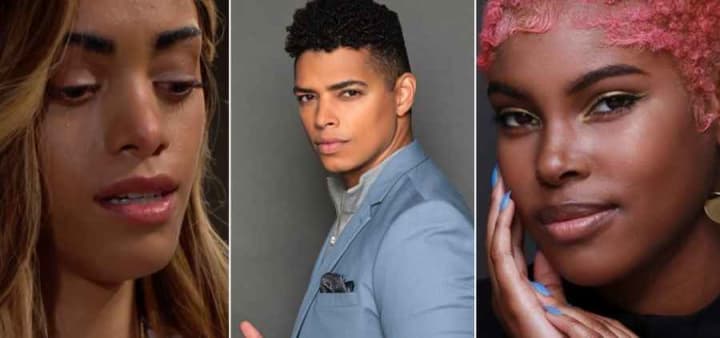 Summer has a backup for whatever she finds out about the woman who is making her life miserable. Kyle can validate whatever his fiancé uncovers on the redhead so Jack should take that into consideration unless he is totally smitten with Ms. Spectra. Y&R fans don't like this possible pairing because Sally is young enough to be Jack's granddaughter. The last woman the CEO of Jabot Cosmetics was involved with was much younger than his son and that ended badly. Viewers don't want to see John Abbott's son taken advantage of again but it looks like it might happen.
While Jack is making goo-goo eyes at Sally, his son and future daughter in law will be seeking information to expose Ms. Spectra as a fraud. Soaps.com teases that Kyle and Summer will seek but not get the answers they desire from Wyatt Spencer who once was engaged to Ms. Spectra. His father, Dollar Bill will sing like a bird as he never cared for Sally; He will be eager to tell Kyle and Summer how she tricked his son by pretending to be dying. This will at least have Dollar Bill and perhaps his associate Justin Barber back on screen for a few episodes.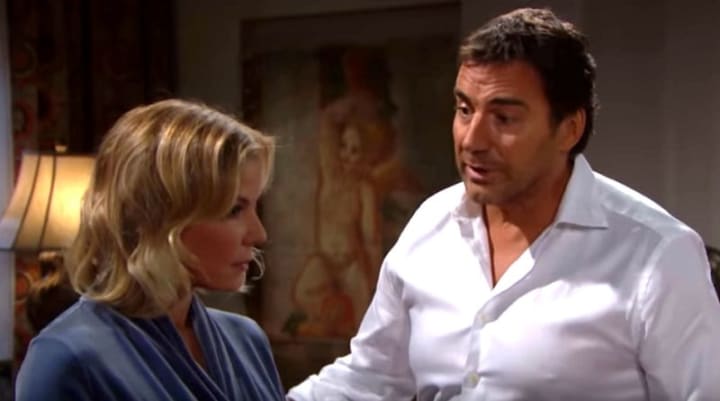 Ridge, Brooke, and Eric have been involved recently on B&B but they have been supporting the younger cast and did not have their own storylines. The Buckingham sisters are recent characters although Zoe has been around longer than her younger sibling. Zende is a recast so viewers are not truly invested in these characters. Carter has been on the show since 2013 but he is not on screen enough to have the fans become attached to him. Viewers are glad that he is getting more airtime but not at the expense of the core families.
The fans want to see the legacy characters have more scenes than the newcomers. Paris and her older sister would perhaps have a warmer welcome if they were not in their bubble with only Carter and Zende. Viewers are expressing that they are sick and tired of being sick and tired of Liam, Steffy, and Hope and their never-ending drama love triangle. Fans are also taking both Steffy and Liam to task for not showing more restraint. They just hop in the sack whenever they desire and this time around they continued to say how much they enjoyed it.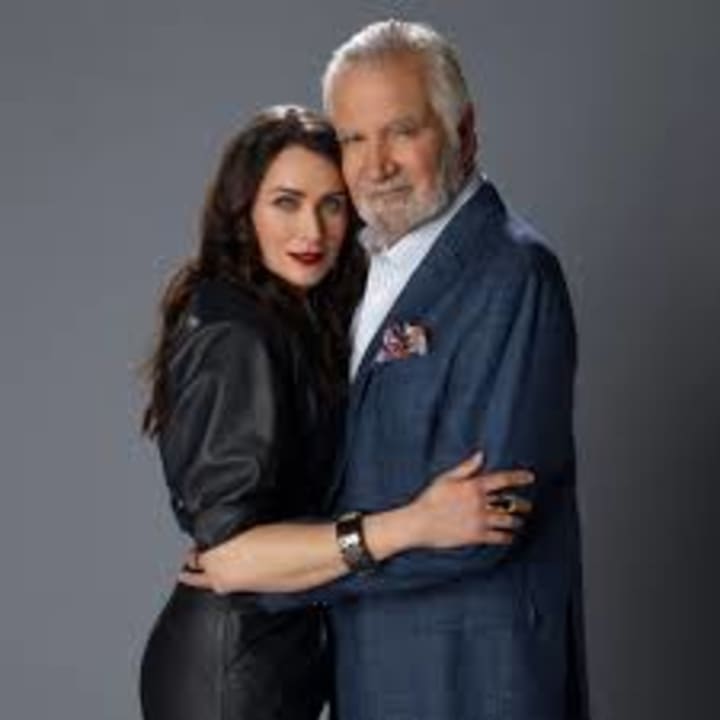 Fans are disgruntled that Liam seems to have forgotten that he took marriage vows to Hope and now may have gotten Steffy pregnant. Those who watch The Bold and the Beautiful say they are tired of Liam's weakness where Steffy is concerned and her inability to say no. When those who enjoy the CBS daytime drama complained about how long the baby switch storyline was taking to be resolved the writers did not listen and allowed it to go on for more than a year. The voice of the fans needs to be heeded and adjustment made before some viewers stop watching The Bold and the Beautiful.
About the Creator
Cheryl is a widow who enjoys writing about current events, soap spoilers and baby boomer nostalgia. Tips are greatly appreciated.
Reader insights
Be the first to share your insights about this piece.
Add your insights