The $6,000,000 Office Plant You Didn't Know You Needed
Looks like a green thumb isn't hard to come by
100% eco friendly planter design. Photo by tevaplanter
Studies show that indoor plants improve concentration and productivity by up to 15%, reduce stress levels, and boost your mood.
Let's be honest, working all day long is exhausting. In between harassing Simon Sinek about Star Wars and drinking iced lattes, your girl needs a break. Joking, we all know no work is being done during this pandemic.
However, I do feel as though I am constantly searching for ways to improve my "work-life balance" and have found myself sprucing up my desk area with plants on a handful of occasions. The downside to this is of course my black thumb. If I had a nickname it would probably be whatever the opposite of Mother Nature is. The Google machine says there are no categorical antonyms for that term, which isn't looking too good for me. Yikes.
I forget to water my plants or I overwater them. Countless people told me to use the ice cube trick, and yeah I think I even managed to fail at that. One thing I do happen to excel at though is water plants! I have successfully kept alive bamboo and golden pothos, both in recycled bottles halfway full of water. So, when this concept was introduced to me… I crushed on it, hard. Life is all about celebrating the small things, so bear with me.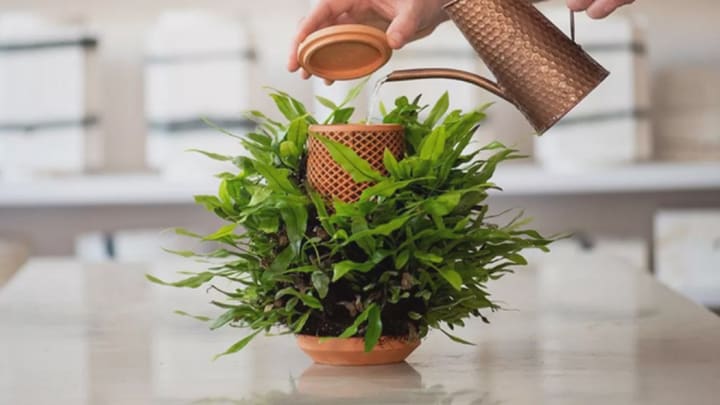 I should start by saying I am not sponsored in any way, but just really love the look and functionality of this product. Not only is it just about as aesthetically pleasing as humanly possible, but it solves a problem that pretty much everyone has. Don't try to be the hero here, we all know even the greenest of thumbs have axed a few plants in their time.
This product is perfect for both the office and at home can be used with a wide array of plants, and has raised over $6,391,763 on Kickstarter because it's legitimately cool. It's got that uber-chic minimalist thing going for it, the plants will add some much-needed oxygen to your stuffy environment, and you get to sit and watch the grass grow.
Side note, I love how all these wildly successful projects come out of left-field like this. Talk about 0–60 MPH in 3.5 seconds, sheesh.
What I like most about it is how many different ways you can grow plants using this vessel. There are four recommended methods, but I am sure more will pop up as the product ships out to project backers.
Rub spores onto the surface
Wrap a climbing plant around
Use rubber bands to mount plant roots
Cover it with seeds of your choice
My first thought was if I would be able to grow small batches of my favorite microgreens for whenever I remember to make my salad, instead of shelling out $15 at my favorite local health food joint.
They say edible seeds of plants that are commonly used for sprouting (ie, chia, buckwheat, sinapis, flax, watercress) can sprout and grow for several weeks. Grass, for example, will sprout and last for months. On the other hand, some other plants like ferns, begonia, hoyas, etc. can grow for years!
Here are some interesting plants you can grow: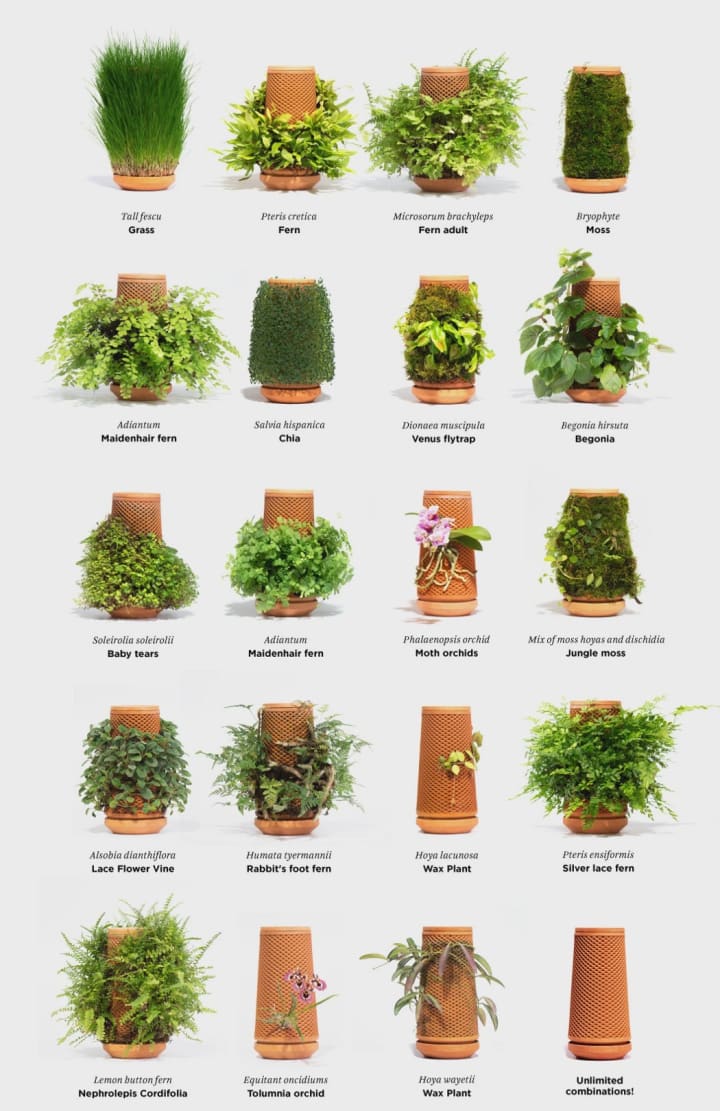 "Pause and enjoy the journey. Time escapes us in the fast pace world of today. We often focus on the end result and not the process, eager to taste the fruits of life while missing out on the joy of the journey itself."
The structure of the material is solid, yet porous. Water is slowly diffused through it and is held by the cells giving the plant time to drink and allowing you to water less often. This means that plants have constant access to both water and air. You don't have to worry about messy soil, the planter is made of 100% natural products and can be used time and time again.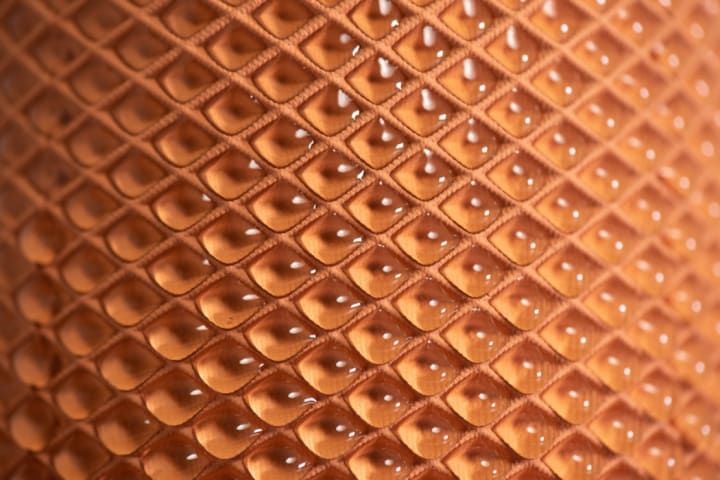 The team used parametric design to create the shape they envisioned and created several prototypes to test with seeds and plants. After testing they looked for ways to improve the product and refined the algorithm and design to get to the optimal solution for plants to thrive. How freaking cool is that?
If you're an avid plant lover and are interested in sprucing up your space with this minimalist planter, don't miss your chance as it's currently on pre-order.
What's interesting to note is that the founders have more than 15 years of experience in designing, testing, manufacturing, and shipping products globally before launching this hydroponic planter.
I'm looking forward to seeing how this company expands in the future, with over 55,000 backers on this product I think it's safe to say that we can expect another product from them in the near future. Perhaps some sort of extended-release plant watering system so frequent travelers can keep their larger plants alive while they jet around the world taking selfies for Instagram, right?
No matter the case, I think it's safe to say that we can all do a better job of sprucing up our work-stations to feel a little bit… happy? After all, nobody on their deathbed ever wished they worked more. I bet they wished they stopped to smell the roses along the way though.
About the Creator
Miami based entrepreneur turned environmental non-profit founder. Forbes 30 Under 30 Honoree. Inc. Magazine columnist. Always learning.
Reader insights
Be the first to share your insights about this piece.
Add your insights