The 5 Australian coming-of-age films you MUST see
Growing up down under, on the silver screen.
Looking for Alibrandi (2000)
Rabbit Proof Fence (2002) directed by Phillip Noyce
The heart-wrenching story of three young Aboriginal girls as they journey across outback Australia after escaping the hands white colonists who stole them from their families. It's a common theme in many Australian films that the land of this vast country is unruly and unforgiving, often presented as a character in itself, and one to be feared at that. Many Australian films tell stories only of the limited perspective of white settlers, people who are new to the land and unfamiliar with the ultimate beauty of this country. But the story of Molly, Daisy and Grace in Rabbit-Proof Fence demonstrates the deep connection that the Aboriginal community has with their land, a familiarity with country that allows these young girls to be brave and embark on a journey that few white people would dare. This film ripped out my heart and swallowed it whole, before spitting it up and then slowly piecing what remained back together.
Picnic at Hanging Rock (1975) directed by Peter Weir
Set in the early 1900s, a group of girls from a local boarding school take a day trip to the bush to celebrate St. Valentine's day in the warm Australian sunshine. But then, everything kind of turns to shit when the bush comes alive and causes watches to stop and girls to go missing. An iconic film based on the iconic book by Joan Lindsay, Picnic at Hanging Rock heeds the warnings of the mysterious and dangerous country these young naive schoolgirls have found themselves in. A prime example of the unforgiving nature of the Australian bush when you don't know you're way around it, this film combines the best part of mystery, period drama, and scones in the sun. A classic, if you will.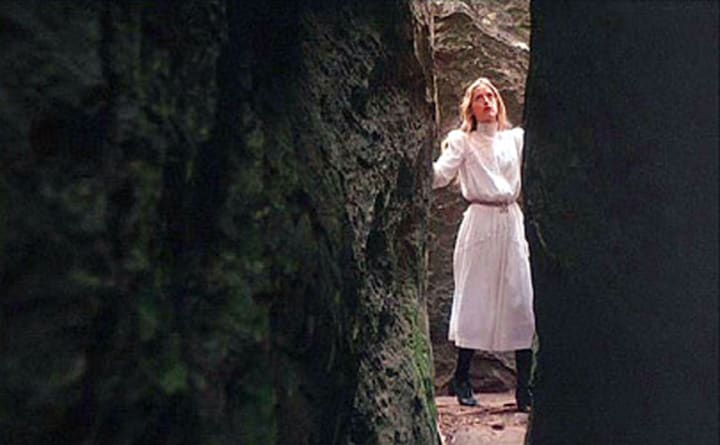 Babyteeth (2019) directed by Shannon Murphy
A more recent addition to the Aussie coming-of-age genre, Shannon Murphy's Babyteeth follows the eccentric Mila as she insists on living a life that is large with love and deep with adventure, despite being diagnosed with leukemia. From the odd breaking of the fourth wall, to the colourful chapter titles sprinkled throughout, Murphy has nudged her film to the quirkier side of the coming-of-age genre, experimenting with a variety of filmmaking choices, as well as with her cast of chaotic but nuanced characters. There's not a whole lot of material out there that details the experience of being an Australian teen growing up in a part of the world so isolated from the rest of the globe, but Babyteeth really hits the nail on the head in this regard. Murphy has created a story of universal feeling, how it feels to love and to lose and to feel like every day is the end of the world when you're young, and she does so with a uniquely Australian lens.
You can read my full review on Babyteeth here.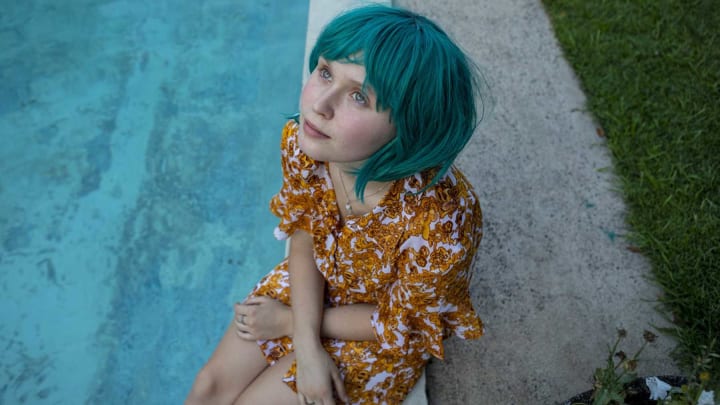 Looking for Alibrandi (2000) directed by Kate Woods
A VERY 2000s take on high school as an Aussie teen, especially that of the Catholic-all-girls school experience. Adapted from the very iconic young adult book, Looking for Alibrandi is everything you expect, and want, from a teen movie: multiple love interests, mean rich girls, a strained mother-daughter relationship, and the sudden realisation that everything is, and always will be, ok. This film also delves into the dichotomy of growing up as the granddaughter of immigrants in an Australia that is (still) racist and small-minded. Pia Miranda, who plays the loud and loveable Josie Alibrandi, perfectly depicts the internal struggle of trying to work out who she is and what she wants from her life, as well as delivering some of the most iconic lines of dialogue in Australian film history (e.g. give me a bucket!).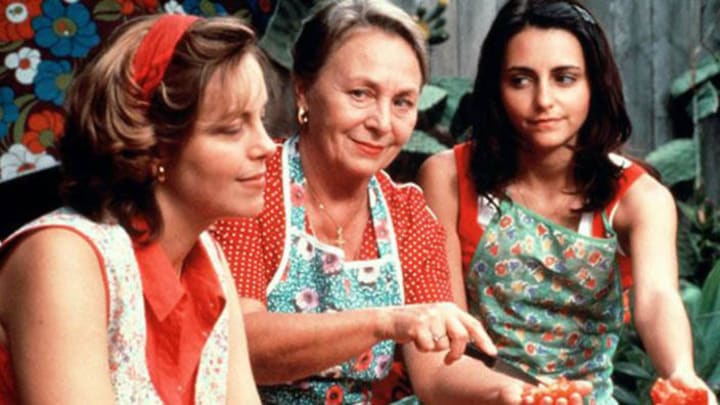 Somersault (2004) directed by Cate Shortland
A raw, stripped-back take on the Aussie coming-of-age and the clash of youth with harsh environment, but this time of an environment of a different kind. Somersault follows Heidi as she scavengers the ski resort community of Jindabyne in New South Wales, bracing the coldness of both the landscape that surrounds her and the people she encounters. This is no romanticised, rose-coloured take on Australian teen-hood, but an unsettling story of the vulnerability that comes with being young and alone, both in the emotional and the literal sense. Somersault is slow, it takes it time to unwind and uncoil, softly revealing the flaws and liabilities that each of its characters carries with them on their respective journeys. But the journey of Heidi remains at the forefront of this story, and Abbie Cornish, who plays the naïve protagonist, portrays an abundance of genuine curiosity and ever-expanding hope in the beautiful yet cruel place she finds herself in.