The 2020 Oscar Winners and Highlights
#Entertainment #Oscars #Awards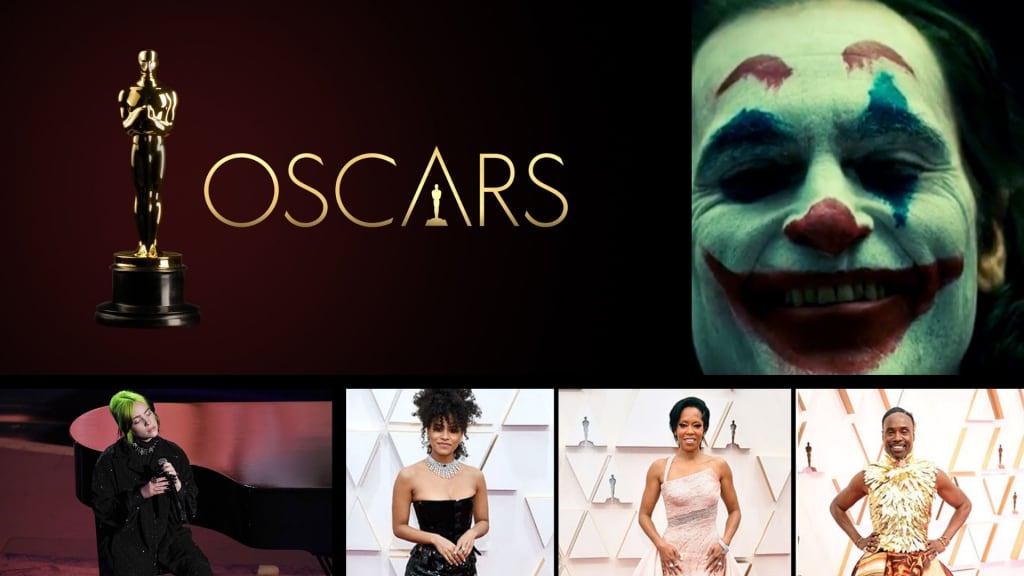 This 2020 brought us the 92nd Annual Academy Awards, a.k.a. The Oscars!
Feature - Joaquin Phoenix's Joker wins Best Actor at Oscars and speech got a lot of attention.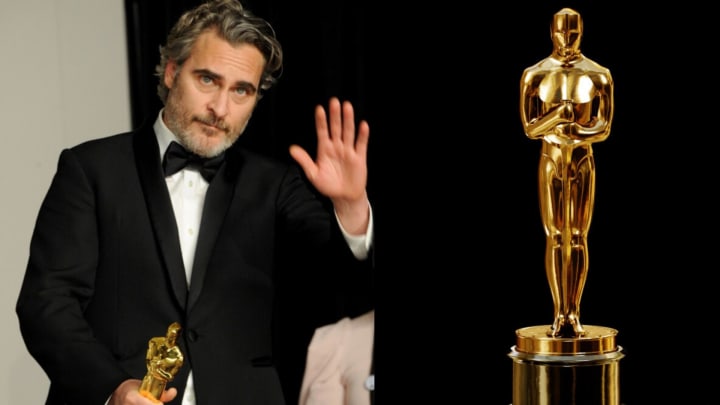 "When we support each other, not when we cancel each other for past mistakes, but when we help each other to grow, when we educate each other, when we guide each other towards redemption that is the best of humanity" - Joaquin Phoenix
Best Picture - Parasite
Best actress - Renée Zellweger, Judy

Best actor - Joaquin Phoenix, Joker

Best director - Bong Joon-ho, Parasite

Music (original song) - "(I'm Gonna) Love Me Again" from Rocketman
Music (original score) - Joker
International feature film - South Korea, Parasite

Makeup and hairstyling - Bombshell
Visual effects - 1917
Best film editing - Ford v Ferrari
Best cinematography - Roger Deakins, 1917
Best sound mixing - 1917
Best sound editing - Ford v Ferrari
Best supporting actress - Laura Dern, Marriage Story
Documentary short feature - Learning to Skateboard in a Warzone (If You're a Girl)
Documentary feature - American Factory
Best costume design - Jacqueline Durran, Little Women
Best production design - Once Upon a Time… in Hollywood
Live-action short film - The Neighbors' Window
Best adapted screenplay - Taika Waititi, Jojo Rabbit
Best original screenplay - Bong Joon-ho, Parasite
Animated short film - Hair Love
Animated feature film - Toy Story 4
Best supporting actor - Brad Pitt, Once Upon a Time… in Hollywood
The Red Carpet - A quick look at what they wore ... but not who they are wearing.
Since everyone looked stunning at the Oscars, there is no need to try and give awards for their outfits too. However, we can certainly look at all the pretty outfits.
Feature: Billie & Saoirse

From left to right. Billie Ellish and Saoirse Ronan.
The Eye Catching

From left to right. Natalie Portman, Rebel Wilson, Scarlett Johansson and Regina King.
Sparkle! Sparkle!

From left to right. Brie Larson, Sandra Oh, Janelle Monae and Maya Rudolph.
Wearing Red on the Red Carpet.

From left to right. America Ferrera, Chrissy Metz, Christine Lahti and Kaitlyn Dever.
Three years of Billy Porter at the Oscars

From left to right: 2018, 2019 and 2020.
Billy Porter did not disappoint us on the red carpet this year with an eye catching golden dress. Just last year Billy Porter wore a tuxedo that turned into a gorgeous ball room black dress. If you look at the 2017 next to the 2020, it certainly seems like a big jump. But don't let that slow you down, I certainly hope Billy Porter has many more dresses to show of.
The Gentlemen

From left to right. Leonardo DiCaprio, George MacKay, Anthony Ramos and Brad Pitt.
The little Princes and Princesses

And so much more!

From Left to Right: Charlize Theron, Lucy Boynton, Mindy Kaling and Gal Gadot.
Work Cited
Bisset, Jennifer. "Oscars 2020 Winners: The Complete List of Results." CNET, CNET, 10 Feb. 2020, www.cnet.com/news/oscars-2020-winners-the-full-list-of-results/.
Murphy, J. Kim, and Adam B. Vary. "Joaquin Phoenix Thanks Oscar Crowd for 'Second Chance': 'I've Been Selfish, I've Been Cruel'." Variety, 10 Feb. 2020, variety.com/2020/film/news/joaquin-phoenix-oscar-best-actor-joker-1203497086/?fbclid=IwAR109K7M2ptcFucrXGJbWg3LqjbB6aDG-5_V0EDcSmIEW_9QgYQ0Iu1YlNE.
"Oscars 2020 Pictures: Red Carpet Glamour." BBC News, BBC, 10 Feb. 2020, www.bbc.com/news/in-pictures-51294946.
Oscar.go.com, oscar.go.com/photos/2020/oscars-2020-best-dressed-and-fashion/92nd-annual-academy-awards-arrivals-107.
Person. "The 10 Best Dressed at the 2020 Oscars." Harper's BAZAAR, Harper's BAZAAR, 10 Feb. 2020, www.harpersbazaar.com/uk/fashion/fashion-news/g30844747/oscars-2020-10-best-dressed/?slide=10.
Romano, Aja. "Joaquin Phoenix's Oscars Speech Was a Sprawling Sociopolitical Epic." Vox, Vox, 10 Feb. 2020, www.vox.com/culture/2020/2/10/21130778/joaquin-phoenix-oscars-speech-awards-season?fbclid=IwAR31sMIMZ3fto1X9EXog62-t2X6HJwmVd7bwO_EHvbz-ptt6ODtKykASxYE.