Teary Eyes
Just Keep on Dancin'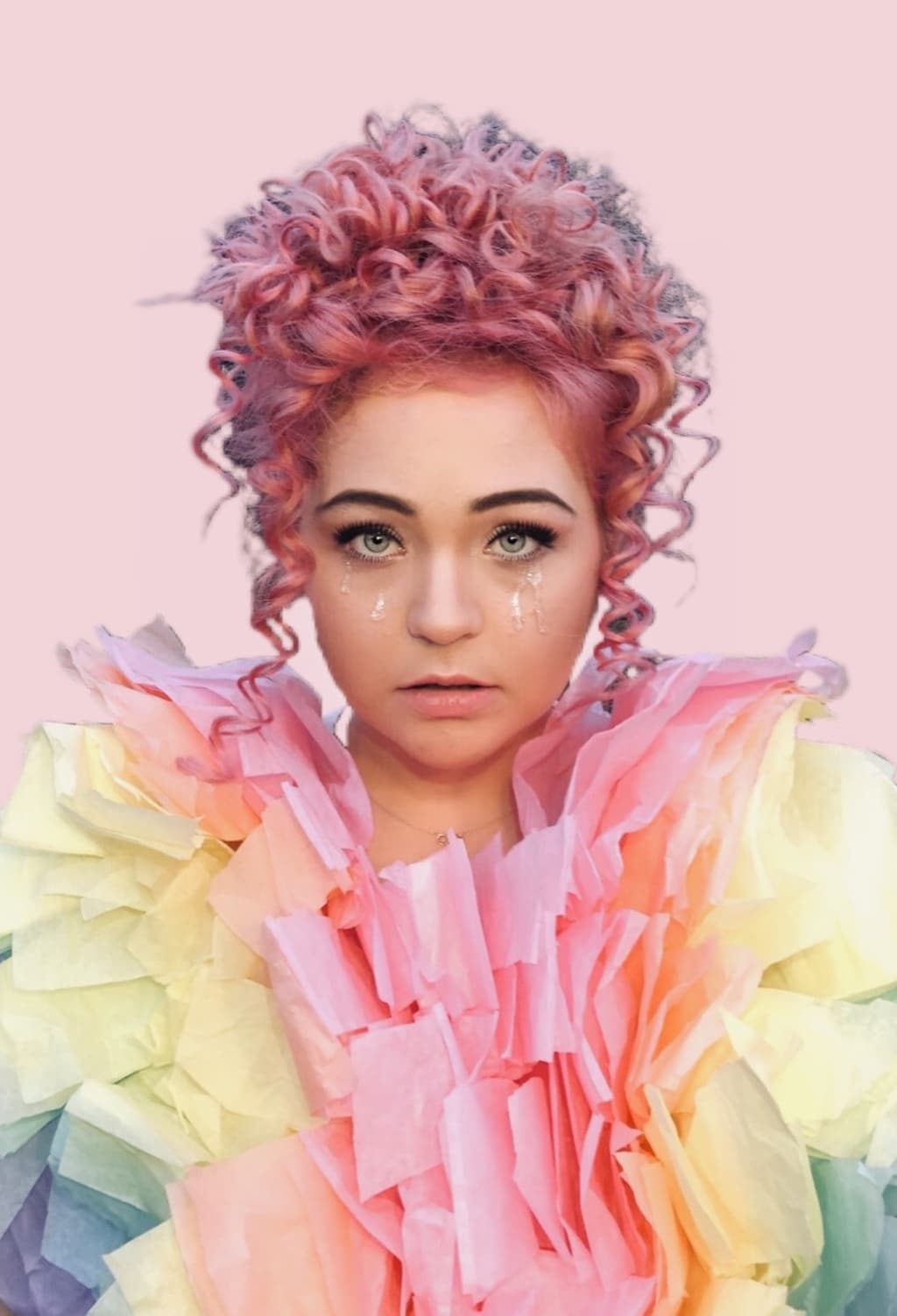 With the season of family gatherings coming up, and the COVID-19 pandemic in full gear, it becomes easy to lose the light in your life. These are scary times for all of us, not being able to do all of the activities we would like to do, not being able to see all of the people we want to see, and I'm sure we've all had our moments of feeling sad, maybe even depressed, thinking, "When will this all be over?"
Through all of this, it is important to remember not to leave yourself behind. How many times has someone asked you in these past few months, "How are you?," and you lie, and just reply that you are fine? How many times have you cried to yourself, talked to yourself in the mirror, not even caring if the sun came up the next day? Unfortunately, this has been the reality for many people this year, and if not you, most likely someone you know.
Well, back in August, I found a song that really spoke to me, describing all of these emotions, and the hiding of these emotions, perfectly. Seven years after her hit song, "Roar," Katy Perry is yet again serving relatable, danceable, hits, encouraging people to stay positive and stay strong during trying times. In a song called "Teary Eyes," released in August 2020, Perry encourages people to "just keep on dancin' with those teary eyes," or to keep on pushing through the difficult times, whether they be this pandemic, heartbreak, or a different, deeper personal battle.
This upbeat song tells listeners, "promise one day, baby, [those tears] are gonna dry" — a reminder that nothing, not even the most difficult battles, last forever.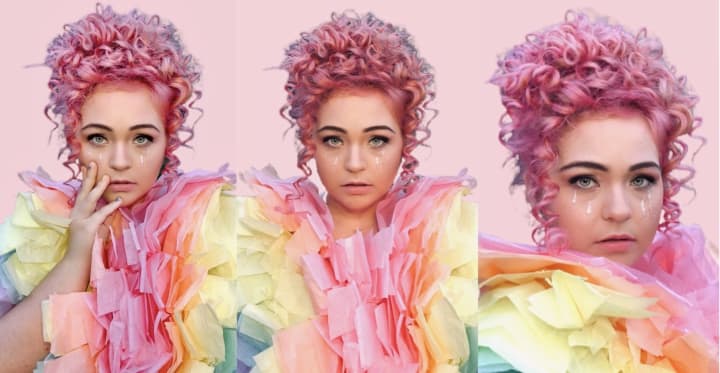 I have been a fan of Katy Perry for 11 years now, and I can say that "Teary Eyes" is one of the most inspiring songs I've heard from her. It has inspired me, so much so that I decided to base a costume off of it this year to serve as a reminder to my family, friends, and followers to keep their head up, and of course, keep on dancing through the tears.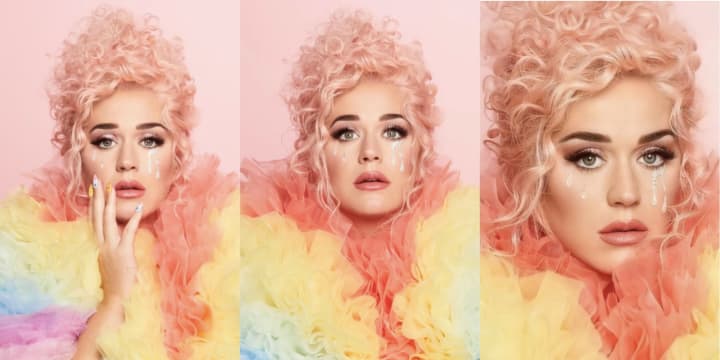 This look was not only inspired by the song itself, but also by Katy Perry's photoshoot for the promotion of the song, and I went all out to recreate the look. I dyed my hair pink — no, it's not a wig — and I bought tissue paper of all different colors, hot gluing them to an old white t-shirt, and then I asked my sister for help with the hair-styling and makeup. Apparently, Katy thought we did a pretty good job, as she went so far as to retweet my look and call us twins!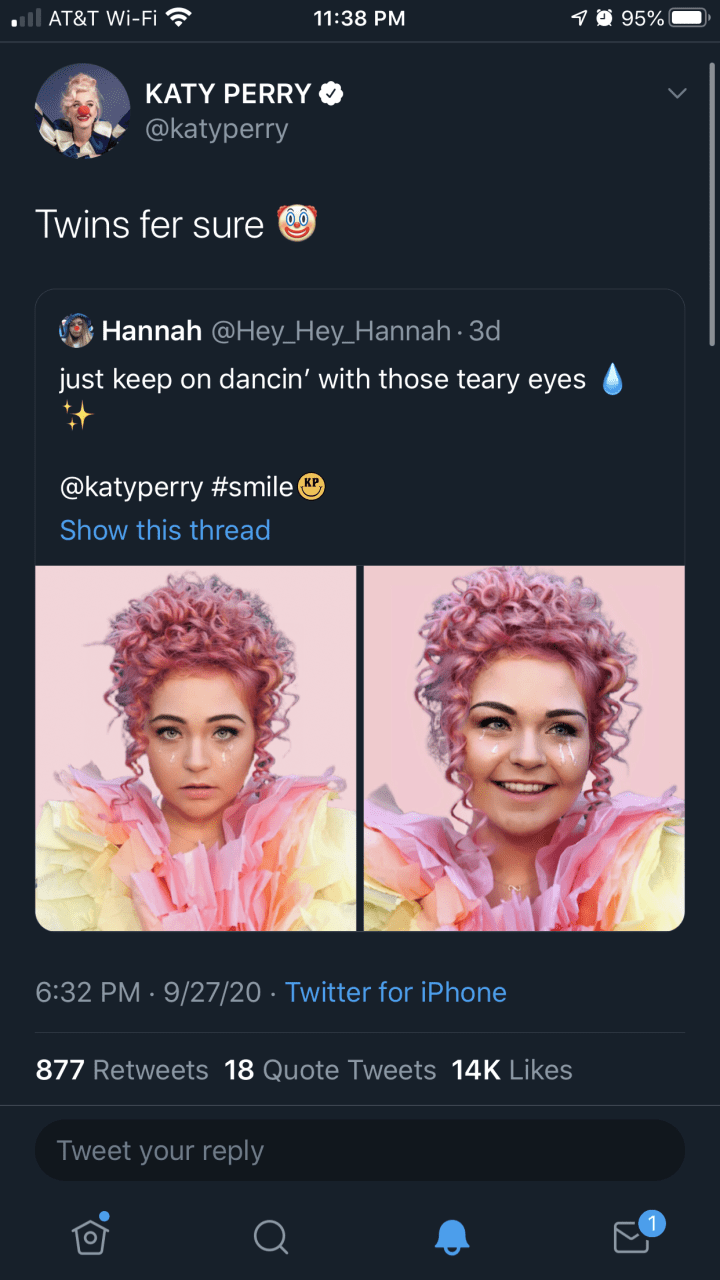 Even though Katy Perry's photoshoot only included a few photos, I wanted to add a few more poses of my own to encourage everyone to "Smile," which also happens to be the name of Katy Perry's latest album that this song belongs to.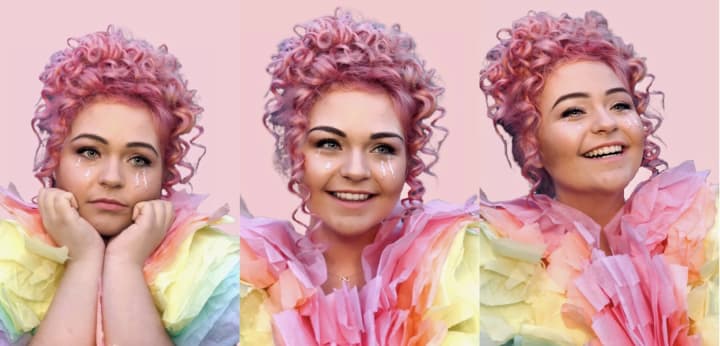 Don't be fooled by the cute pink background, though. Enjoy this behind-the-scenes photo! That's right, all of these pictures were taken outside, in front of a cornfield!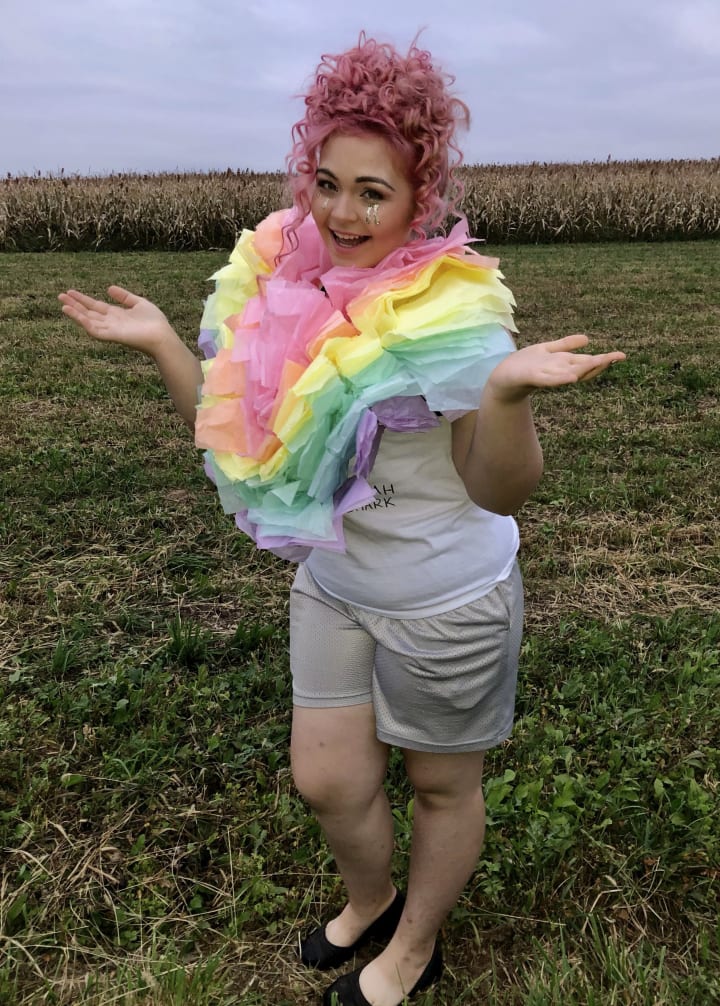 I hope you enjoyed these pictures and this story, and hope that you get the chance to listen to the heartening, uplifting song, "Teary Eyes" by Katy Perry (featured below). And remember, no matter what you are going through, you are NOT alone. Reach out to family, friends, old colleagues, whoever you need to to help you feel safe. People love you more than you know, and this world would not be the same without you. I love you. Keep on dancing.
Follow me on Instagram: http://instagram.com/hannah.banana.7
Follow me on Twitter: https://twitter.com/hey_hey_hannah
Hair, Makeup, and Photos by Kimberly Hess
Screenshot of tweet from Katy Perry's official, public Twitter account (@katyperry). I do not own the rights to any photos or videos featured of Katy Perry.
This post is in no way sponsored or affiliated with Katy Perry or her representatives.