Steffy Forrester is lying to herself on 'The Bold and the Beautiful'
Dr. Finn finally addressed the elephant in the room and now honest answers are needed.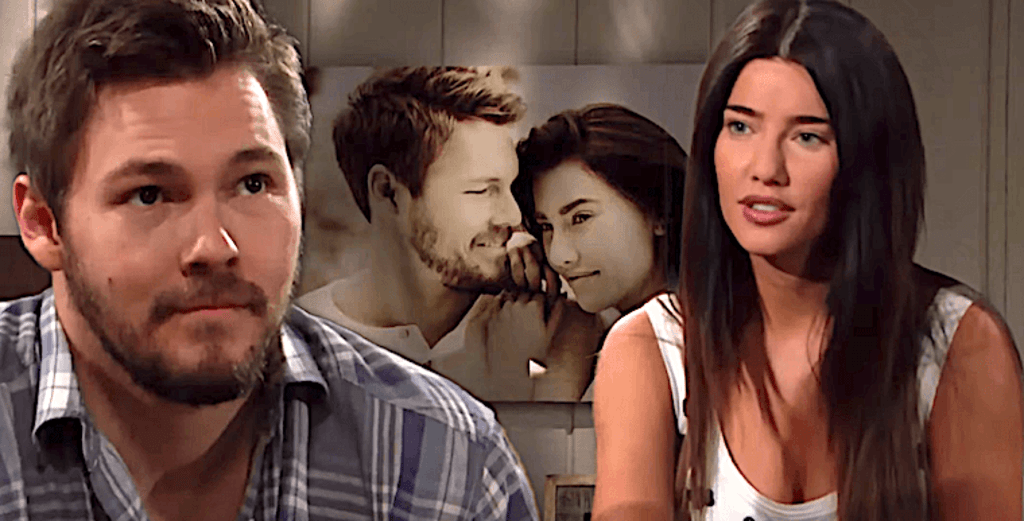 The picture that is worth a thousand words.
Tuesday on The Bold and the Beautiful as Liam was talking with Hope, about his betrayal, there was another conversation going on. Steffy was coming clean to Finn about her night with her ex. Both Hope and Finn remained clearheaded and asked all the right questions. Liam went on and on about how he wants his life to be with his wife and she appreciated his honesty. Hope responded by saying she loves her husband and their family but it will take time to get over this situation if ever. She said she would try her best for the sake of the children to get past her heartbreak. She did bring up the fact that Liam always returns to Steffy. The episode ended just as Liam was about to admit that Steffy is pregnant and he might be the father.
Back with Finn and Steffy, the Dr. brought up the elephant that is always in the room, which is the portrait of Liam and Steffy together. She insists that it is to sh0w Kelly that her parents can get along but Finn believes it is evidence of where her heart really belongs. B&B viewers have been discussing all along how inappropriate this portrait is. Steffy has a larger than life image of herself and another woman's husband hanging in her home. The situation between Liam, Steffy. and Hope is complicated but fans of the show say the portrait should come down.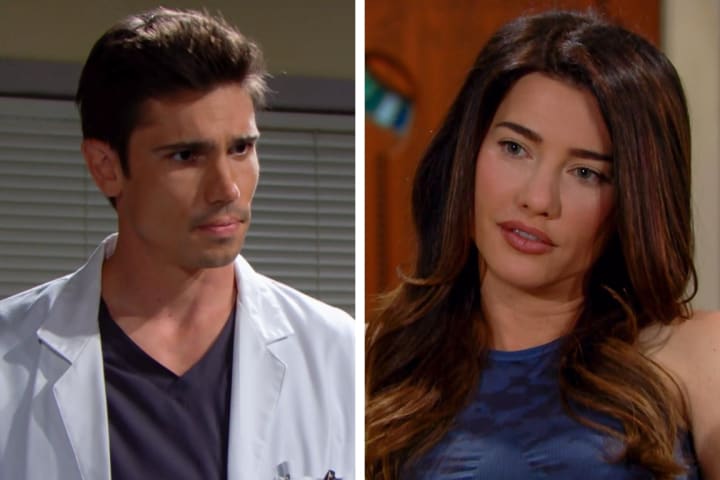 Steffy professed her love to Finn and said she wanted to build a life with him but he may put her to a test. If asked, would she be able to remove the portrait and put it as well as Liam in her past? Now that she is pregnant and unsure who the baby daddy is this will only add to the tension. The Bold and the Beautiful viewers are divided regarding who they think will be the father of Steffy's child. Some say it will be Liam because this would increase the drama on the show and break the truce between Steffy and Hope. These viewers think that Steam will get back together and that Hope will turn to Thomas.
There are other viewers who want the unborn child to belong to Finn, as this would help Steffy break free of Liam and begin a new life. Either way, Dr. Finn will have to accept that Liam will always be a part of his life if he remains with Steffy and that portrait will probably never come down, If Finn decides to forgive her, the next hurdle will be the baby. The portrait is a smokescreen for the fact that Steffy will always love Liam and any other man will come second. If she truly loved Finn and desired a relationship with him she would never have had sex with Liam so easily. The way those two talked about that night and how good it felt, reveals the depth of their feelings.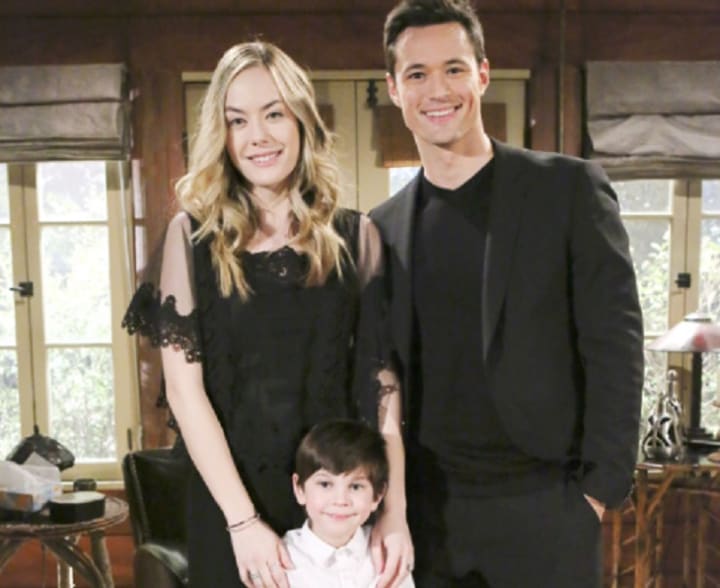 Liam loves Hope, and Steffy is fond of Dr. Finn but many B&B viewers believe Steam are truly in love with each other. At some point, the good doctor will confront his rival and things will probably become pretty tense. If Finn remains with Steffy he will have to accept that Liam can come and go as he pleases. Who is to say that there will not be a third event down the road where Steam will fall into each other's arms again. Steffy Forrester needs to take a good hard look at that portrait and be totally honest about what it represents. A number of B&B fans say that it is her insurance policy that she will have Liam as her own once again.
If the baby is Liam's then Hope and Finn may as well kiss their relationships goodbye. Liam is hanging by a thread in his marriage and the baby being his will be the final straw and could send Hope straight to Thomas. No one knows how this will play out but there are several possibilities. Spoilers say a dark side of Finn is going to emerge so his resentment of Liam might cause him to do something drastic. Finn might change the paternity results ans make it look as if the baby is his. Fans would not like this scenario because of the time wasted when everyone thought Beth was Phoebe.
Viewers would not want the writers to go down this road again but it may have already been decided. Brad Bell recently said Steffy's pregnancy issues would go on later in the year. If she takes a paternity test as soon as possible, that issue will be solved so what is there to carry on? Somewhere along the line, Finn, Steffy, or both of them may decide to lie and naturally, it will all come to light down the road. Viewers may have other scenario's regarding which way this situation may turn out, so stay tuned.