DC Universe
Stargirl Review
New Story or More of the Same?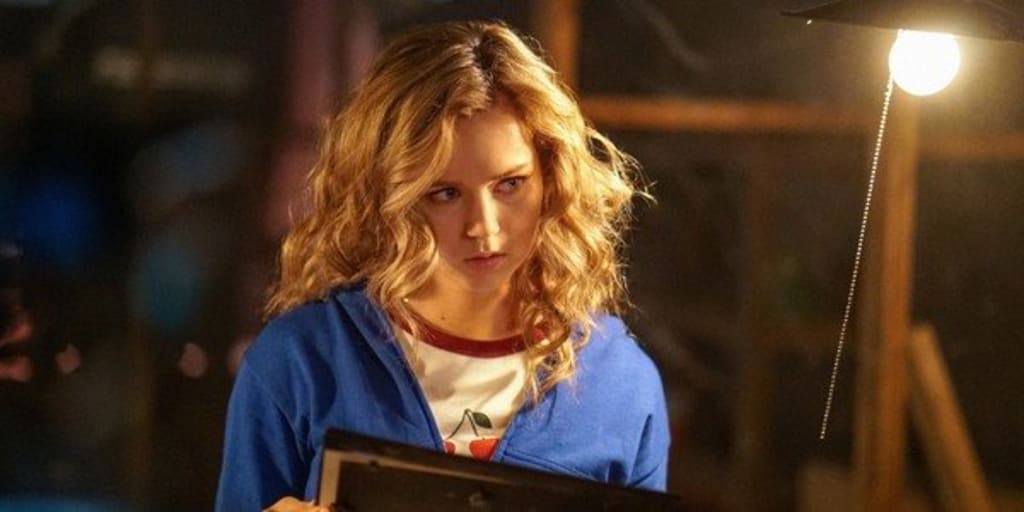 Do we really need a moody blonde teen pointedly texting to ignore the parents who don't get her? After a jarring move to Nebraska? Is this the brave step forward in superhero TV after Black Lightning and Legends of Tomorrow? Further, why Stargirl? If we're not getting someone with name recognition like Catwoman, if we're going obscure, why not go more diverse? Is everyone else's rights sold away? Heck, why can't that Arrowverse cartoon Vixen get expanded?
The show premiered on the new streaming service DC Universe (often criticized for its lack of content) on May 18, and then on the CW on May 19. From the start, episode one looks like Smallville and thus feels a decade or two old in concept (for a superheroine not seen much since the Golden Age). There's also confusing between this and a recent Disney + film of 2020. (It's like the Captain Marvel-Shazam murkiness all over again.) The show, created by comics writers Geoff Johns and Greg Berlanti, is based on the comics character also created by Johns. It's traditional, but too much so.
As one might expect in episode one, Courtney Whitmore (Brec Bassinger) meets misfits like herself (for about four seconds, anyway), finds the magic superpower-giving Cosmic Staff, pulls a turtleneck over her face and fights injustice only for it to clumsily get out of hand. Attempts to hide all this from her mother follow. Also as one would expect, the Society's great supervillain nemesis lives down the street. Stargirl's stepfather Pat (with his dad jokes and trying too hard) was, apparently, her father's sidekick, so he can become her mentor as the pair of them bond.
Her gymnastics training works well with the staff (though it resembles a Quidditch broom repainted, and rather acts like one). Her laugh of glee as she trains is nice too, though even at the scary moments she really doesn't seem to be in much danger. It's a safe, predictable story until the supervillains shows off rather creepy telepathic and telekinetic powers. "Do something," she pleads to the staff, and she's soon in her first superfight. One more twist, that probably used up the entire special effects budget, appeared in the last few seconds of the episode. Ending with "Who Put the Bomp" over the credits is a bit strange as it gives the episode a period feel though it's set in modern times.
As the modern teen discovers that the heroes of the Justice Society died ten years previous, it's not clear how this will fit into the larger timeline. With the Society disbanded only ten years previous, other C-list DC characters might show up. (Though if they're all her parents' age, Stargirl won't find that much fun.) Certainly, this show is set up to join the increasingly massive crossovers – the last one not only brought in Black Lightning but characters from Smallville. As it ended with the multiverse being restored but with changes, this young woman (and the larger implications of her Justice Society) could join the enormous team-ups from her world or another.
Reviewers like Courtney's perky, idealistic joy, but this same vibe appeared in Supergirl – who seems markedly similar if one removed the alien side. So far the show knows what it wants to be (in an advantage over early seasons of Legends of Tomorrow) but what it wants to be is traditional rather than envelope-pushing. So far, we've seen it all before. And, as Spiderverse observed while telling the same origin story over and over ad nauseum, the viewers have already seen it all.
Valerie Estelle Frankel is the author of books on Wonder Woman, Captain Marvel, and other superheroines, as well as fourth wave feminism, all available at https://www.amazon.com/Valerie-Estelle-Frankel/e/B004KMCLQK/