Some Might Stay at the Carruther's House, but the Addams Family Has Something Better
Potentially. Once you see these photos, you'll understand why.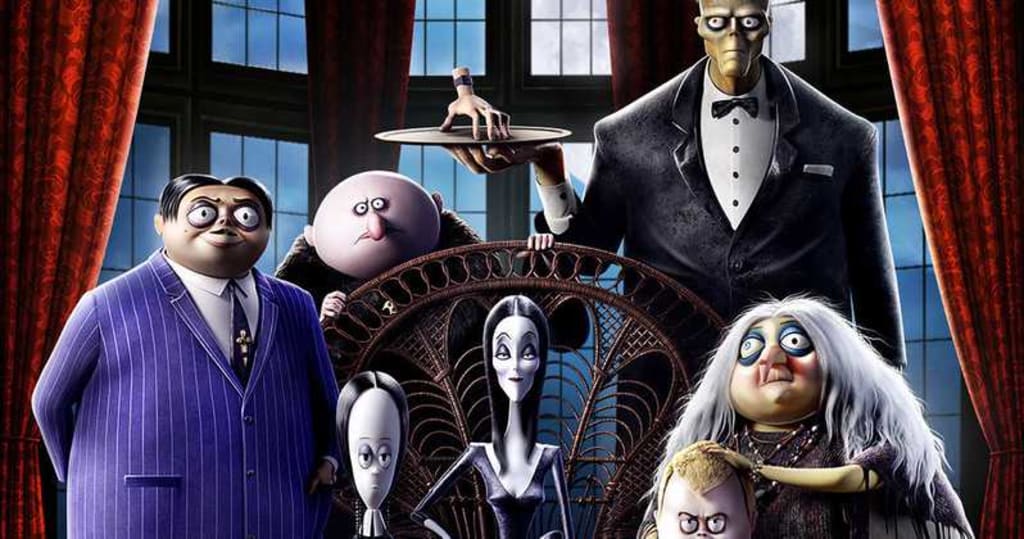 Who knew the Addams Family would be so popular, even after Raul Julia, Anjelica Huston, and Christina Ricci gave it sex appeal? And more popular by turning it into a CGI animated flick?? We had that with Hotel Transylvania. Still we can't complain. The film killed it in the box office with the panache of a Pixar movie (and it looked it, too), and there is now word that a sequel's on its way.
Bet You Didn't Know That Booking.com Announced a Recreated Mansion for Rent!
You heard right. Move aside, Carruther's house, we don't doubt staying at the place where Michael Myers caused chaos would be a tribute to Halloween enough—but to stay in this place, modeled after the Addams Family mansion? That's an entirely different beast. Think themes here, not just nostalgia. What you're about to see will terrorize your horror bones and make you giddy.
It's a three-bedroom, 3.7K-square-foot townhouse from the 19th century, located right in historic Clinton Hill, Brooklyn, NY. Yes, big—like cousin IT's hair, and, of course, Lurch.
The rooms, however, will blow your mind:
Booking.com Didn't Hold Back, Featuring All the Nuances of Everyone's Favorite Kooky Family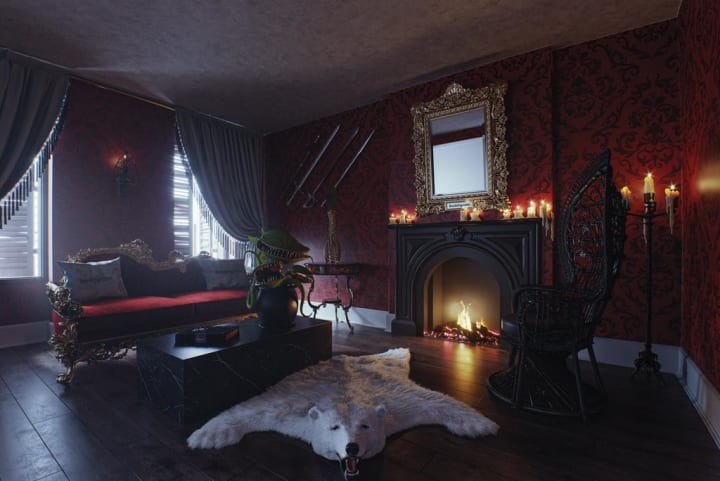 Try and guess which room belongs to who (you can most definitely guess which one's the living room, though. The fact is, sky's the limit here. Guests can opt for Pugsley's room if they so choose, and the little ones can even play with Wednesday's beheaded doll in the living room.
You're also most indeed looking at a true bear skin rug there.
You may also notice that carnivorous plants are aplenty in that same room, and if you're not tending to them, Morticia might have your head. For dinner. Just kidding. We're thinking those so-called plants you see there are most likely 'fake'.
Definitely, however, you can expect the same joi de vivre of what made Addams so remarkable, in an often burlesque, bohemian, and utterly dark sort of way—hailing from a truly gothic mentality that we'll never get bored of. You get vases of just rose stems everywhere, plus the townhome comes with Lurch's famous "you rang" bell.
That's Not All, Though—Booking.com Went All Out—It's Not Just an Overnight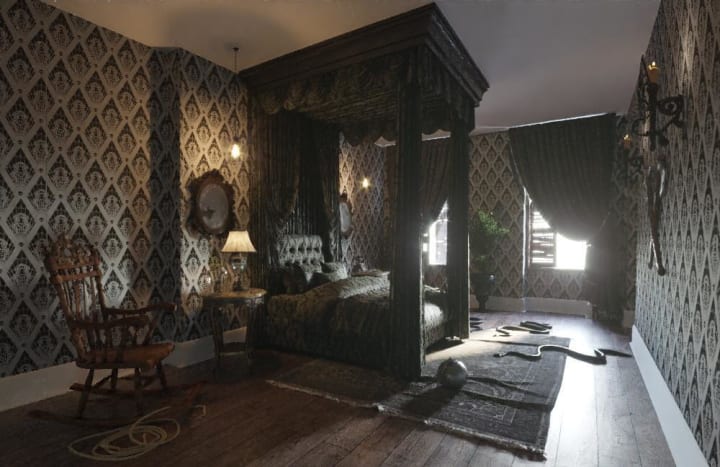 It's so much more... The experience (and that's exactly how it should be termed) comes with all sorts of spooky snacks (like you're in a hotel or B&B... from Hell), all sorts of branded amenities—and even a screening of the feature film. The animated one. The one that's currently making massive headlines right now (although we'll always have much love for the original live-action feature films).
Branded as a Booking.com venture, obviously, this proves just how much fun real estate can actually be as shown in this photo: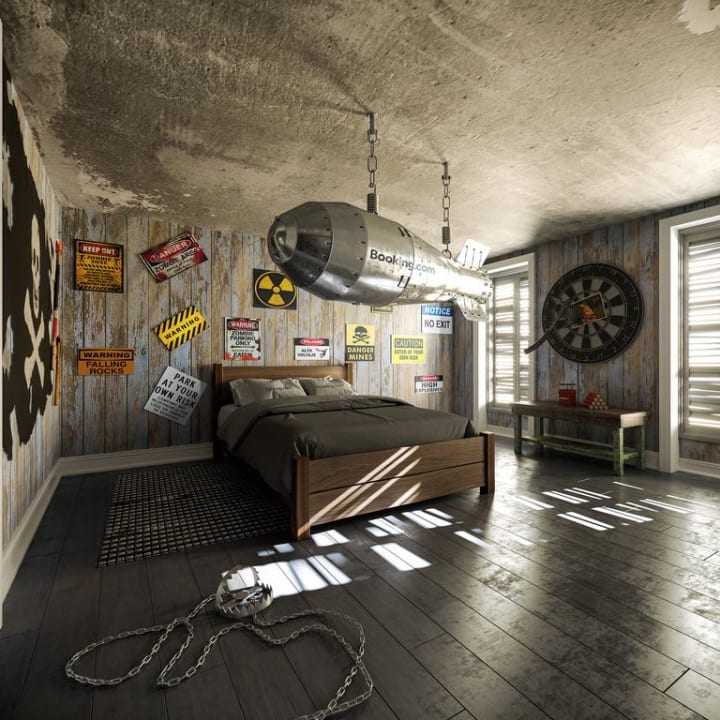 Try and imagine one of your kids sleeping in this room... Sure, you can. Even better, you and your spouse sleeping in this room. From a certain vantage point, you simply have to think like Gomez and Morticia, get romantic, and remember to watch out for ghouls creeping in. Truly an experience, indeed.
To Honor the Release of the New Animated Movie...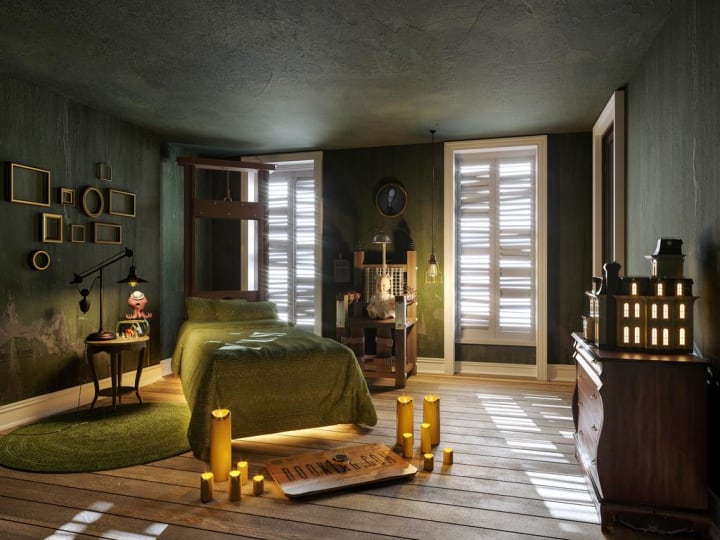 You get to stay at the new Addams Family Mansion for just $101.10 a night. You'll have to wait till October 28th, however. Four exclusive overnights from that date will beckon your call up until the first of November when the demons recede back into the shadows from whence they came.
There is hope that Booking.com will make this a Halloween tradition for all following years to come, because it seems the Addams Family will remain immortal in darkness forever.
About the Creator
I am an author, adventurer, and father, living with my wife, four daughters and one son in Grand Rapids, Michigan. I've trekked through tundras, waded through swamps, wandered through deserts, and swam in the Great Barrier Reef.
Reader insights
Be the first to share your insights about this piece.
Add your insights