Soap spoilers predict what's next in Genoa City, Salem, Port Charles, and LA
Life is changing on the four remaining daytime drama shows.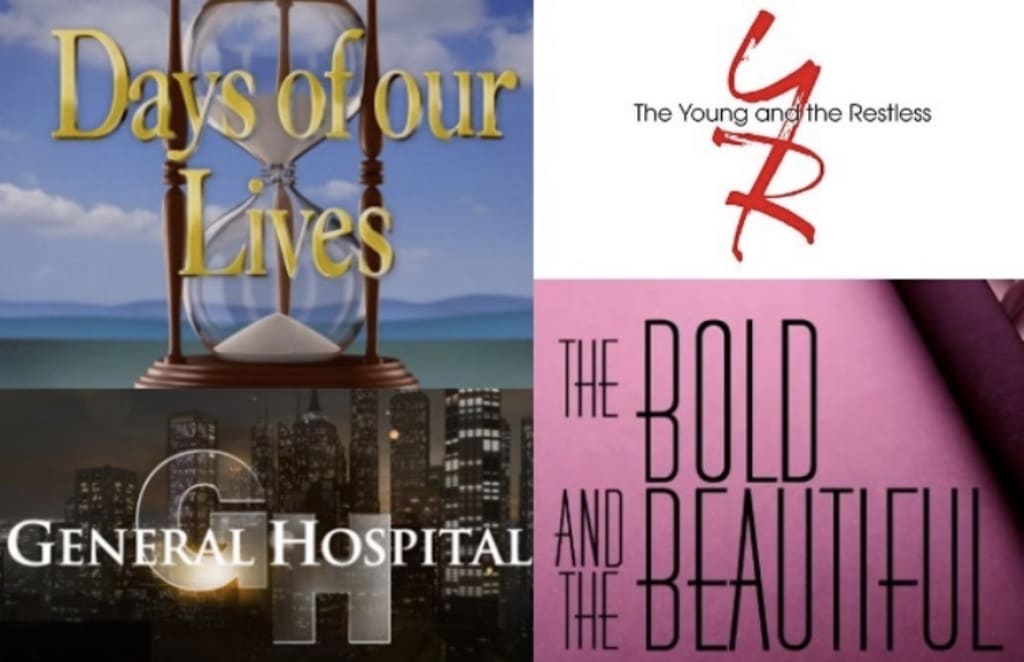 Daytime drama changes
The Covid-19 pandemic is changing the world of daytime drama as we know it. There are different things taking place regarding the four remaining soap opera's and viewers are trying to keep up. Days of Out Lives films about eight months in advance so they will continue to bring forth new episodes without any problem. General Hospital is airing classic episodes on Fridays and had not announced if or when they will run out and of fresh programming. Both CBS soaps, The Young and the Restless and The Bold and the Beautiful ran out of new episodes. Both are now airing old classic shows for the entire week, as they have exhausted new shows. They are unable to tape at this time so this will be the norm for a while.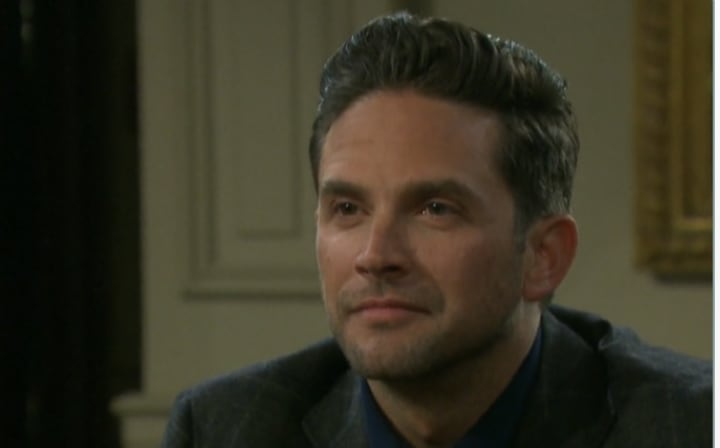 Spoilers are predicting what may happen with all four daytime drama's once the pandemic is over and it's exciting. On Days, there is a mechanic named Jake who is a dead ringer for Stefan Dimera. Soap Dirt suggests this is indeed Stefano's son who is plotting revenge on the town of Salem with his mother Vivian Alamane. A few days ago Gabby saw him and freaked out so this man of mystery is probably up to no good. It looks like Stefan is alive and well and ready to prove he is his father's son. Abby is hallucinating and she might have a complete breakdown if she does not obtain the proper help. Brady will be dealing with the fallout from Jristen stabbing his grandfather Victor. Because DOOL is continuing taping, these storylines could possibly play out before the other shows begin taping again. Spoilers say Days will probably gain new viewers who tire of reruns from the two CBS soaps.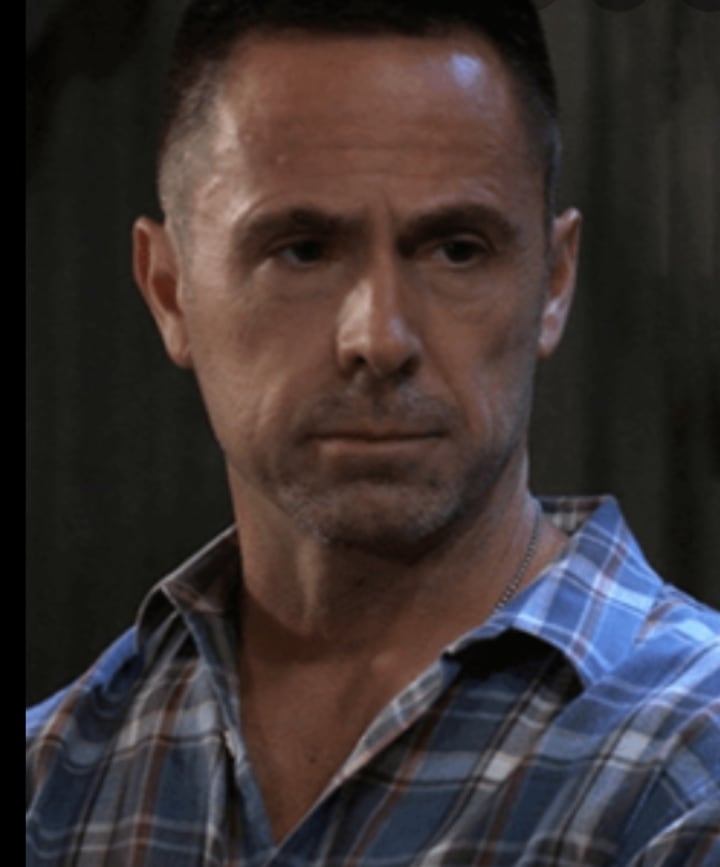 General Hospital has not announced that it will run out of programs any time soon so until further notice, expect flashback Friday episodes. Spoilers are predicting that there will be a Nurses Ball this year but no details have been given. It's highly unlikely that GH filmed scenes before production halted in mid March but one never knows. Soap Dirt suggests Julian Jerome might team up with Cyrus Renault and go back to the dark side. Jason now has a target on his back but most likely he will take out Mr. Renault. Spoilers also say Curtis will have to protect Trina and Portia because Cyrus will target them. Viewers are anxious to find out what will happen between Michael, Sasha, Willow, and Chase.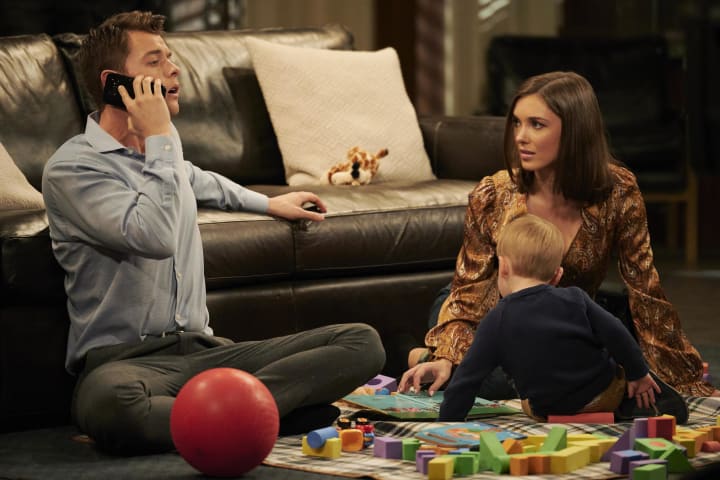 It's hard to believe that Finn is the only one who immediately suspected foul play and that Willow and Michael did not catch onthT their significant others were lying. Spoilers suggest that Ms. Tate and Nelle's baby daddy might really fall in love. The truth about how Nelle ended up with the necklace needs to be revealed. Everyone wants to know, once and for all if she is or is not Nina's biological child. Speaking of children spoilers say Charlotte's behavior is about to become mean spirited again but don't indicate how she will act out.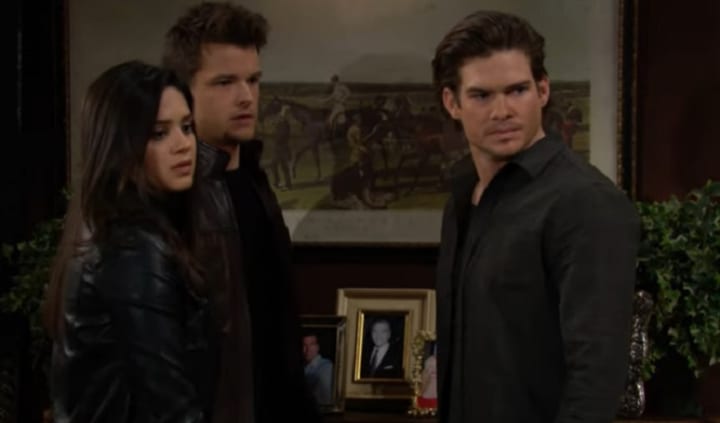 Soap Dirt and Soaps She Knows both suggest that during the hiatus the CBS soaps might change direction on certain storylines. Spoilers suggest that the down time may cause the writers to rethink some situations. On The Young and the Restless it already looks as if there has been a change in plans for Billy Abbott. He was on a downward spiral and Soaps She Knows reported a set insider saying Jason Thompson was about to be fired. Now Billy is working with Lily and Amanda and it seems as if he is back on track. The tumor mill suggests that Nick and Chelsea may end up together again but that seems like a long shot. Kyle and Summer are supposed to ride off into the sunset while Theo and Lola may leave Genoa City. The writers should be listening to the viewers and giving more air time to Lauren, Michael, Christine, Paul, Chloe and Kevin. It's also being teased that Nate and Amanda will become hot and heavy but nothing is being said about Devon and Elena.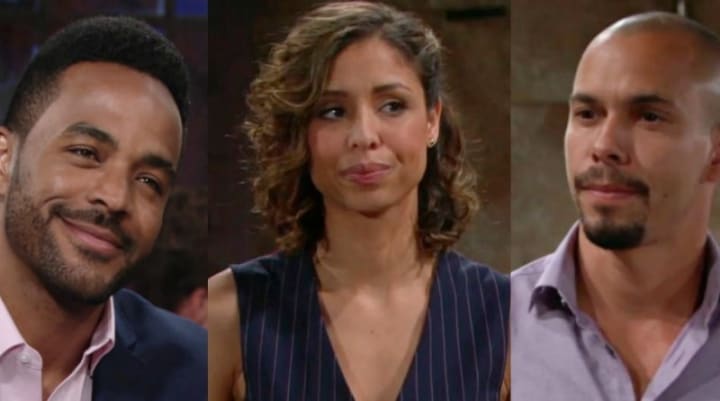 Spoilers indicate that over at The Bold and the Beautiful the situation with Dslly and Flo will escalate. On the last original episode Wyatt walked through his door and it appeared he saw Penny and Sally moving Flo's unconscious body. It's possible they already put her in a back room but the truth has got to come out. Spoilers don't give details but Sally can't pretend to be dying forever. Fans are wondering where Pam, Charlie and Justin are so perhaps the writers might bring them back. Viewers also want to know what will happen with Katie and Bill. If she leaves him this may cause him to pursue Brooke again. Loyal B&B devotees are tired of this same love triangle and want the writers to come up with something new.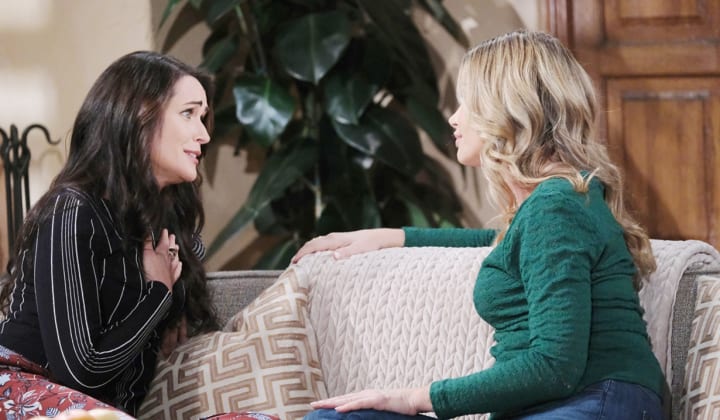 Quinn will continue fighting for Ridge to be with her best friend but Shauna does not desire to be a rebound.Sally needs to be exposed and get what's coming to her but there is no telling how the writers will handle this situation. Spoilers tease that exciting episodes are coming but don't detail what they are about. Viewers can only stay tuned through the classic Monte Carlo episodes until the pandemic is over. Be on the lookout for updates, enjoy the classics, as well as the two soaps that still have original programming.
tv
About the author
Cheryl is a poet, freelance writer, published author and former Newspaper columnist. She has degrees in Psycology and Biblical studies. She enjoys sharing natural cures, and Nostalgia related info. Tips are greatly appreciated.
Reader insights
Be the first to share your insights about this piece.
Add your insights