Snowfall actor Damson Idris prayed to the Devil in order to take his character to the dark side and get got results
The portrayer of Franklin Saint called on his mother to help rid him of the dark spirits that showed up.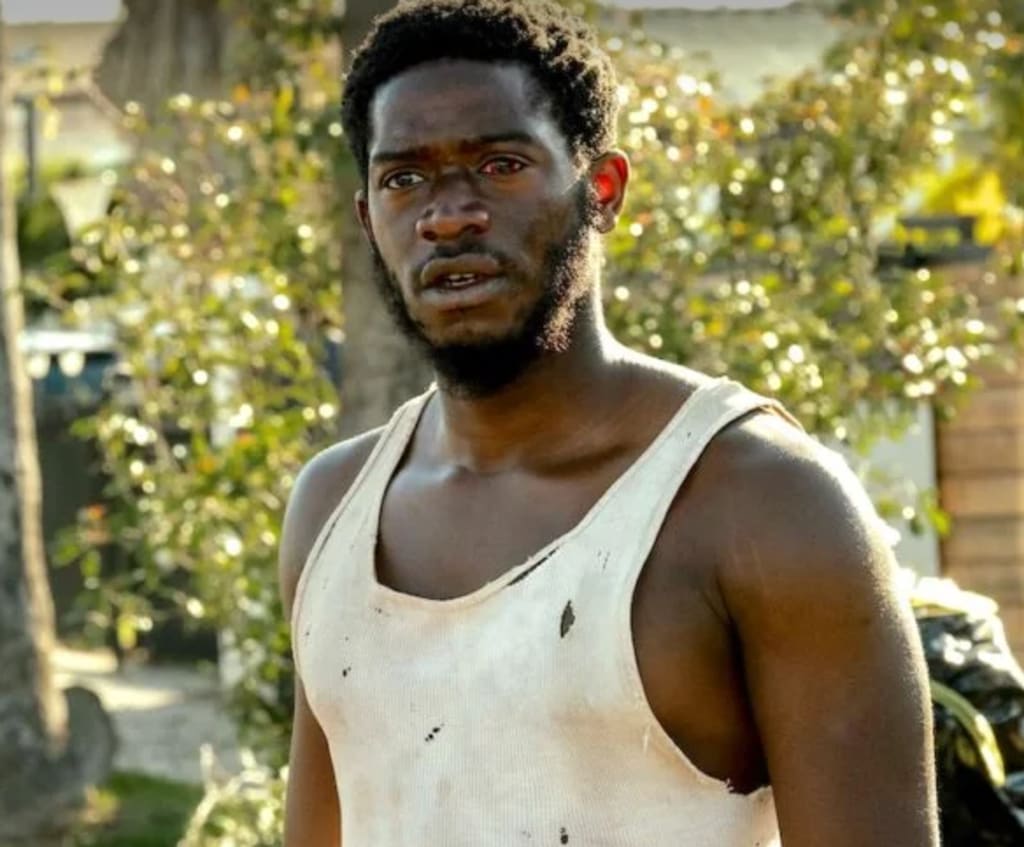 Franklin and Damson were both wrestling with demons
Snowfall was a Netflix series that for 6 season followed a young man as he became a drug kingpin during the cradck invasion in the early 1980s and he eventually had a big fall. It was produced by the late John Sinhleton who created Boys in the Hood. If you watched the series and believed Damson Idris to be a great actor because of the transformation of his Snowfall character in season six you would be wrong. Franklin Saint went to the dark side and so did his portrayer in real time.
Idris recently admitted in a video that he actually prayed to Satan to help him and he got results. That wild, confused look on his face in the cover photo is not from makeup it's the way the actor actually appeared after his supernatural encounter. Compare that to the images below which was taken before the transformation and you can see for yourself.
Idris is not alone in seeking assistance from the dark side as actor Clifton Davis who portrayed the preacher on the hit 80s sitcom Amen has a similar story. He said he prayed to God to help his career and when no help came he prayed to the Devil. Davis said that a black mist formed and followed him around for 3 days and he cried out to Jesus and the evil left. Sadly this is a tale of more than just a few who see nothing wrong with asking the dark side for help.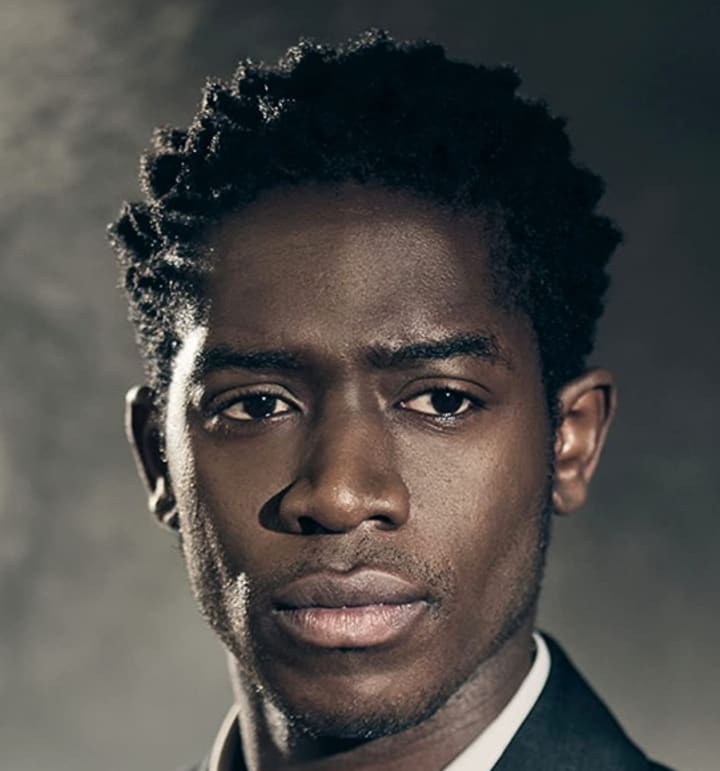 Idris describes what happened in his situation
Many actors have said they had to find a method to get into a character such as losing or gaining weight or going to an isolated location. or working out to buildd muscle. Some actors have said they spent time with individuals who are substance abusers in order to understand better how to play a part but what Idris did for his character went a step beyond. Read what he said he did.
This last season, I was hitting a block, and I was like, 'I'm not doing it right,' so I went in a corner and said, "Come on, Devil, come to me,' because I had to do something crazy, right?"
Idris did not detail exactly how he handled his problem but only said that after a month of nightmares and being unable to sleep he called on his mother.
"I had nightmares for a month. I felt the energy. And I had to pray and do all this stuff to get rid of it. You know, you call your mum up and you're like, Bring me back to life.' "That stuff is real. That stuff really is real."
There have been other actors and several pro wrestlers who said they called on Satan to give them fame and fortune and were troubled by the dark side. Lil Wayne and Ozzy Osbourne both said they saw shadow figures manifest in recording studios.
Calling for Franklin
Ironically as I watched Franklin descending into darkness in Snowfall I thought of the episode of The Twilight Zone called The Fever. An older man, also named Franklin imagined that a slot machine followed him from a casino into his hotel room and was calling his name over and over "Franklin", "Franklin", "Franklin. " The man became so nervous that he fell backward out of a window and died because he thought the slot machine was coming after him. I thought to myself that Franklin Saint's demons were calling his name like Franklin in The Twilight Zone and had no idea that Damson Idris was dealing with this issue away from the screen.
About the Creator
Cheryl is a widow who enjoys writing about current events, soap spoilers and baby boomer nostalgia. Tips are greatly appreciated.
Reader insights
Be the first to share your insights about this piece.
Add your insights