Skyle fans angry over Sally and Tara's plan on 'The Young and the Restless'
Viewers who have been waiting for Kyle and Summer to have their happily ever after are disgruntled with the current storyline.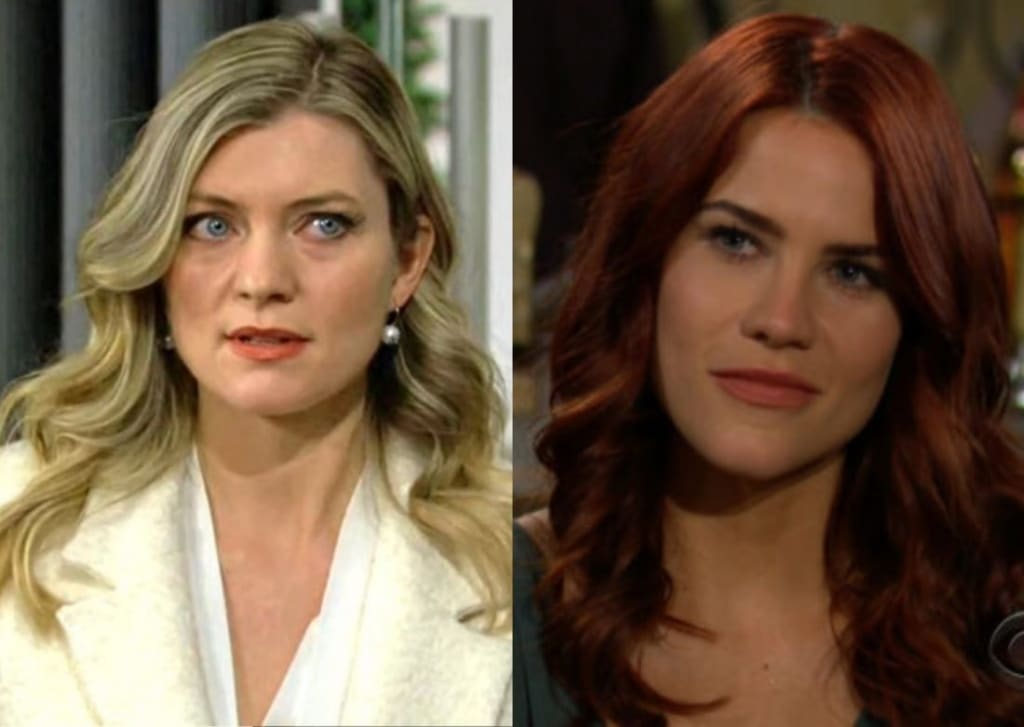 Skyle fans are angry at Sally Spectra and Tara Locke because they can see the direction the writers are taking these characters on THE YOUNG AND THE RESTLESS. Spoilers are saying that Sally will be off the chain and going after Summer with all she's got. She told her aunt Shirley that she had a plan and she will soon go to LA and meet with Eric Forrester. This is probably about trying to get her nemesis out of town. Fans are stunned that Sally learned nothing from all the drama she caused when she was on THE BOLD AND THE BEAUTIFUL and trying to get Wyatt Spencer back.
Sally lost everything and fled LA in shame yet she is not trying to live a better life in Genoa City. She got a jump start on her evil plan Wednesday when she gave Tara Locke a proposition that she hopes she will not refuse. Sally ran into Kyle Abbott's baby mama and suggested that Tara go after Kyle while she herself makes sure Summer takes a job out of town. Tara balked at the idea but Sally has a "takes one to know one attitude" and her radar tells her that she and Ashton's wife are kindred spirits. THE YOUNG AND THE RESTLESS viewers can see that Tara indeed still has feelings for Kyle and Summer knows it as well.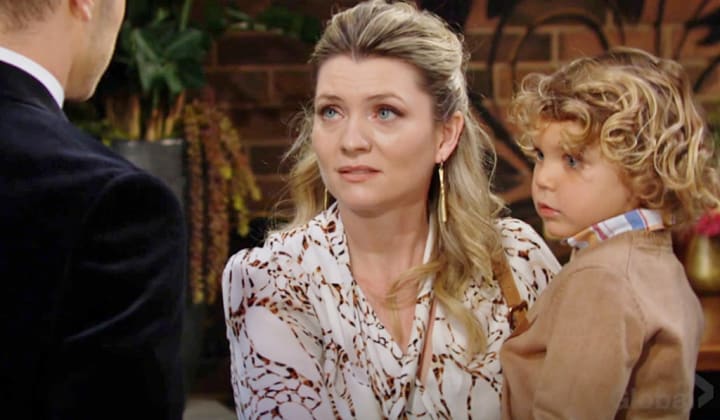 Skyle fans are stunned by the way the writers keep jerking their favorite couple around and are demanding a wedding between Summer and Kyle. First Kyle wanted Summer when she returned to Genoa City but she was hooked on Billy. Lola showed up, Kyle fell for her and Summer changed her mind but it was too late. Next Theo began playing with everyone's heads then Sally came to Genoa City and she and Theo teamed up. Sally has been working alone but now wants to drag Tara into her mess. Some fans of THE YOUNG AND THE RESTLESS believe they know where this storyline is headed and they do not like it.
Many Y&R viewers say that Kyle and Tara will be spending so much time together with Harrison that they will cross the line. Even before Sally came up with her plan the fans were already sensing this was going to happen. Sally Spectra and Tara Locke are characters who are not popular on THE YOUNG AND THE RESTLESS and some who watch the CBS soap say they hope the two women will be written out of the show.Kyle and Summer decided that they would go through with their wedding but if sally and Tara have anything to say about it there will be no nuptials.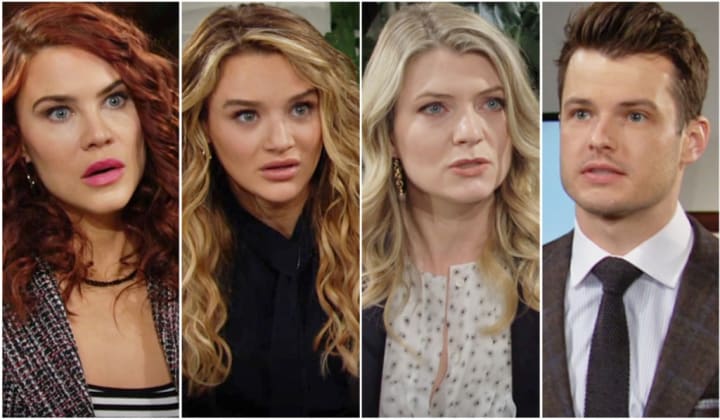 Tara and Kyle are joined for life because of Harrison and he is already spending more time at the Abbott mansion than with Summer who is heartbroken. Some fans of THE YOUNG AND THE RESTLESS believe Mrs. Locke has some secrets that have not yet come to light that will prove her to be unworthy of Kyle and possibly lead to Ashland or Kyle getting full custody of Harrison. There is so much more to this story and spoilers have said Ashland will only be in Genoa City through the summer. Nothing has been stated regarding how long Tara will stick around.
Something will probably happen with Summer that will cause Tara Locke to rethink Sally's proposal. No one believes Summer will take a job offer and leave Kyle behind but Sally seems to think this will happen. THE YOUNG AND THE RESTLESS fans want to see Sally Spectra get what is coming to her but right now it is looking like she has the winning hand. Be sure to be on the lookout for spoilers or updates related to this situation and stay tuned to find out what Tara ends up doing where Kyle is concerned.
entertainment
About the author
Cheryl is a poet, freelance writer, published author and former Newspaper columnist. She has degrees in Psycology and Biblical studies. She enjoys sharing natural cures, and Nostalgia related info. Tips are greatly appreciated.
Reader insights
Be the first to share your insights about this piece.
Add your insights