Should General Hospital have a tribute to Billy Miller after firing him?
The soap star's untimely death is leading to many questions.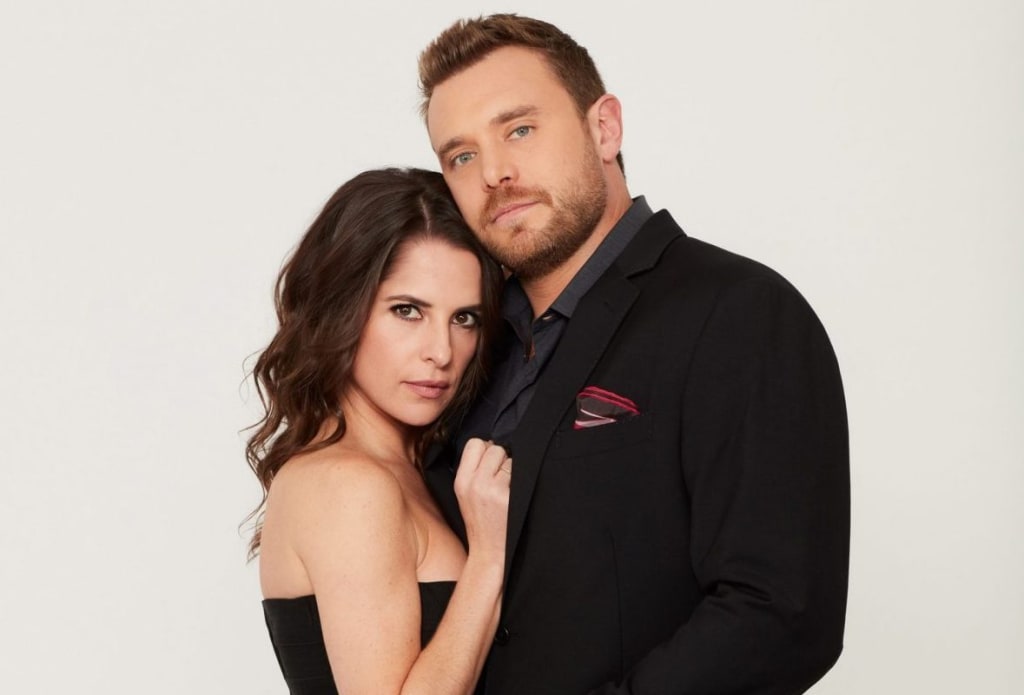 Should General Hospital pay tribute to Billy Miller?
The Young and the Restless is planning a tribute to the late Billy Miller who portrayed Billy Abbott on the CBS soap. Miller chose to leave that role and there are no hard feelings with anyone on the series. Frank Valentini the executive producer of General Hospital where Miller had dual roles as Drew Cain and Jason Morgan posted the following on X after his death.
I am devastated to hear news of the incredibly talented Billy Miller's passing. On behalf of the entire @GeneralHospital family, our hearts go out to his family and friends during this difficult time.
Nothing was said about the ABC soap having any type of tribute but if they did would it be inappropriate considering they fired Miller? Truthfully General Hospital execs toyed with the actor and there were hard feelings from fans and one co-worker so would anyone believe a tribute from GH would be sincere? For those who are not aware of what happened here are the details. This is not bashing anyone but giving the facts.
The General Hospital saga
Steve Burton walked away from his popular role as Jason Morgan and said he needed to spend more time with his family. Burton also said that he was leaving Hollywood behind and going to live in the Midwest. He changed his mind and took the role of Dillon Macavoy on The Young and the Restless.
Meanwhile, Miller was hired as a recast for Jason who had plastic surgery. It took a while but fans warmed up to him and Miller became best friends with castmate Kelly Monaco who portrayed his wife Sam McCall. Morgan left his role on Y&R and not long after he returned to General Hospital as Patient 6 whose identity was not known.
While many fans were excited that Burton returned and said he was the one and only Jason. Others were hoping Miller would remain in character but the powers that be took the role from him. Billy became Jason's twin Drew Cain. Miller's fans did not like this but in time became used to both men in their roles. Some fans thought Miller received a raw deal and that General Hospital should have kept him in the role he was hired for.
Insult was added to injury when Drew was presumed dead and Billy Miller was fired. The actor never said anything about the situation but Monaco promised fans that there was more to the story and she was going to share details about what really happened only she never did. The actor went on to other roles including 4 (or 5) episodes of Suits where he had scenes with Meghan Markle.
Miller's GH history is not fully known
No reason was given for why General Hospital fired Miller and when the role of Drew was recast the soap hired Cameron Masthison. At the time of his death, Miller, 43 was said to be running 3 bars so it appeared as if the way GH treated him did not stop him from making a living. It was kind of Frank Valentini to make a statement but anything more might come across as hypocritical to some of Miller's fans.
GH viewers have already been dragging Monaco and Meghan Markle online because they did not give public statements about their c0star's death. If General Hospital does have some type of tribute there will be those who believe it will be in order and others who might feel it is inappropriate. had Kelly Monaco shared whatever it was that she knew about Miller's firing perhaps this may have shed some light on the subject. So Billy Miller fans what do you think? Should his former soap honor him or not?
About the Creator
Cheryl is a widow who enjoys writing about current events, soap spoilers and baby boomer nostalgia. Tips are greatly appreciated.
Reader insights
Be the first to share your insights about this piece.
Add your insights