Scarlett Fernandez returns to General Hospital
Charlotte Cassadine is back and fans are excited.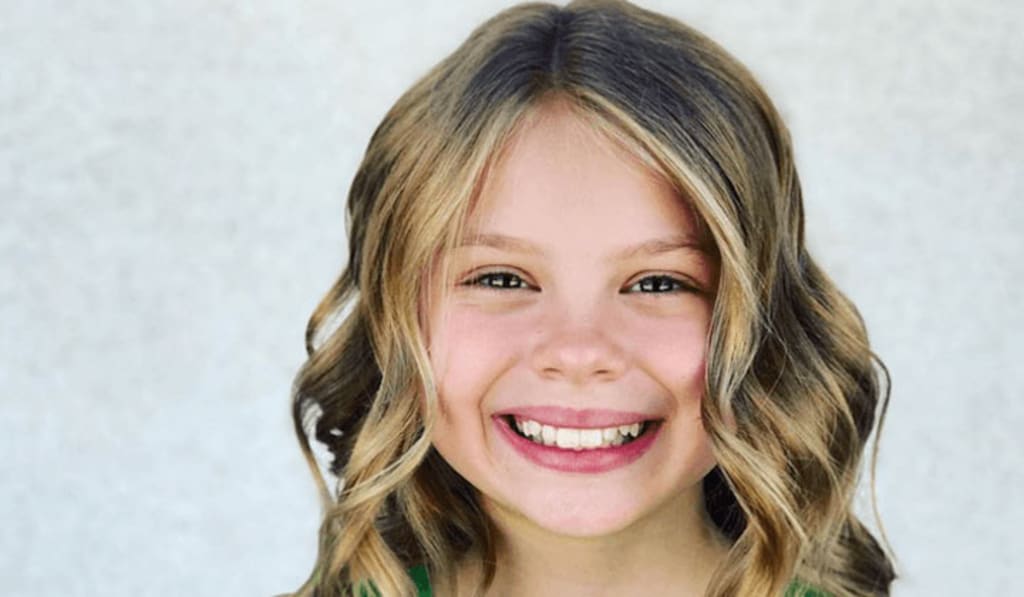 COVID has kept the younger actors off of the soaps during the past year and viewers miss them. One fan-favorite, however, will soon return to General Hospital. Scarlett Fernandez was not able to contain how excited she is to be returning as Charlotte Cassadine. Fernandez came to the show in 2016 as a 7-year-old after first being seen in a photo. She is now a 12-year-old and recently dished about the ABC soap. She said she enjoyed the show, loved her castmates, and loved playing Charlotte. The young actress did not give a date of her return and spoilers have not indicated what storyline she will be involved in, Previously Charlotte was a spoiled brat who gave Aiden Weber a hard time.
Charlotte was a bully but she adored her papa. She will be showing up in Port Charles just in time to meet her alleged grandfather Victor Cassadine. DNA testing revealed that her dad did not have Cassadine blood so the test must have been tampered with.. At this present time, Charlotte has been an invisible member of the Quartermaine household. She is never shown playing with Leo who recently has been getting a lot of airtime. Perhaps the two children will mingle and even have some interactions related to Leo's possibly being on the autism spectrum.
If Charlotte still has her bad-girl ways she might treat step-uncle worse than she did Cameron. In real-time the young actress had a bad bike accident and ended up with four broken teeth and an injured arm. She should be up and running by the time her scenes air. General Hospital viewers will be happy to see Charlotte who will no doubt be doting on Bailey who she believes to be her sister. She will be shocked to find out that Maxie and Brook Lynn pulled a fast one on everyone and Valentin is not the child's biological father.
Scarlett was born on August 4 2009 and has been acting since age 6. In addition to General Hospital, she had roles in the films Shameless (2011 and Lethal Weapon 2016. She is considered one of the most popular young actresses in Hollywood. Perhaps with Charlotte's return, GH fans might begin seeing Aiden and Jake as well. The children have been missed and viewers will love seeing Charlotte.
Charlotte currently does not have any of her family around although it is assumed that her stepbrother Rocco might be living at the Q mansion. Her mother Lulu is in a long-term care facility, and grandma Laura is in hiding from Cyrus Renault. Her papa Valentin is off on a mission with Anna Devane and her stepdad Dante who is Rocco's father is playing spy with Sam. Charlotte and Rocco must be caring for themselves as everyone in the Quartermaine home is dealing with a lot of issues.
Brook Lynn and Maxie are trying to hide the fact that Bailey is really Louise while Ned and Olivia are battling over Leo possibly being on the Autism spectrum. Michael and Willow are now angry with Nina and may possibly stop her from seeing Wiley so there is a lot of tension in the home. It would be nice to see Charlotte, Wiley, Leo, and Rocco, running through the mansion playing with Sam's kids Danny and Scout who are also supposed to be on the premises.
These kids could wreck havoc in Port Charles all under one roof. Spoilers indicate that a lot of drama is coming and the children would lighten the mood. In the meantime viewers will love seeing Charlotte who is a teenager now. Welcome back Scarlet Fernandez the viewers await your first scenes.
entertainment
Cheryl is a poet, freelance writer, published author and former Newspaper columnist. She has degrees in Psycology and Biblical studies. She enjoys sharing natural cures, and Nostalgia related info. Tips are greatly appreciated.
Receive stories by Cheryl E Preston in

your feed