Sam Elliot goes down Old Town Road with L'il Nas X in Super Bowl LIV add
Veteran actor appears in Dorito's commercial with young rapper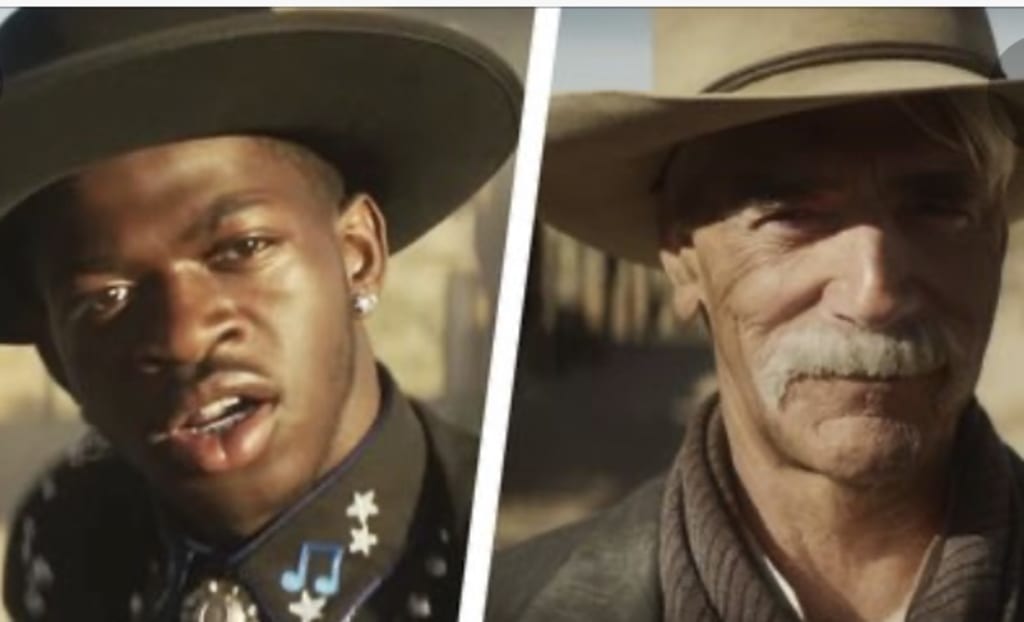 Veteran actor Sam Elliot is staring in a new Super Bowl commercial with 20 year old Li'l Nas X. Thanks to modern technology it looks as if the 75 year old Elliot is dancing in a competition with the young rapper who has some pretty smooth moves. Elliot said that he himsel, did not have to do much moving, but he did admit that filming the commercial was challenging. He mentioned several times that there were always a lot of people hovering around on the set.
In a second Doritos Cool Ranch add, that will air on Sunday, Elliot is inside a tavern, quoting lyrics from Old Town Road while patrons stare at him. Billy Ray Cyrus who sings the hit song along with Lil Nas X makes a few appearances in this commercial. Sam Elliot says he was glad to be sought out for the Doritos Super Bowl promotion and that he enjoyed working with L'il Nas X. He found the young rapper followed directions but added that he was still so young. Perhaps the veteran actor was reflecting on the pitfalls that are waiting down the road for the young entertainer, who is currently riding the wave of his present success. After close to 60 years in the business, Elliot surely knows a thing or two.
Sam Pack Elliot has an an impressive career that is entering its seventh decade. He began his film career with minor roles in The Way West (1967) and Butch Cassidy and the Sundance Kid (1969). The actor was a guest-star on the television on the television program Gunsmoke (1972) and the TV movies Murder in Texas (1981) and The Shadow Riders (1982). His big break came in 1976 when he was cast in Lifeguard. He followed this with 1987's The Quick and the Dead and Conagher in 1991. During the 1990's he also had roles in Buffalo Girls, the historical drama Gettysburg and the motion pictures Prancer and Tombstone.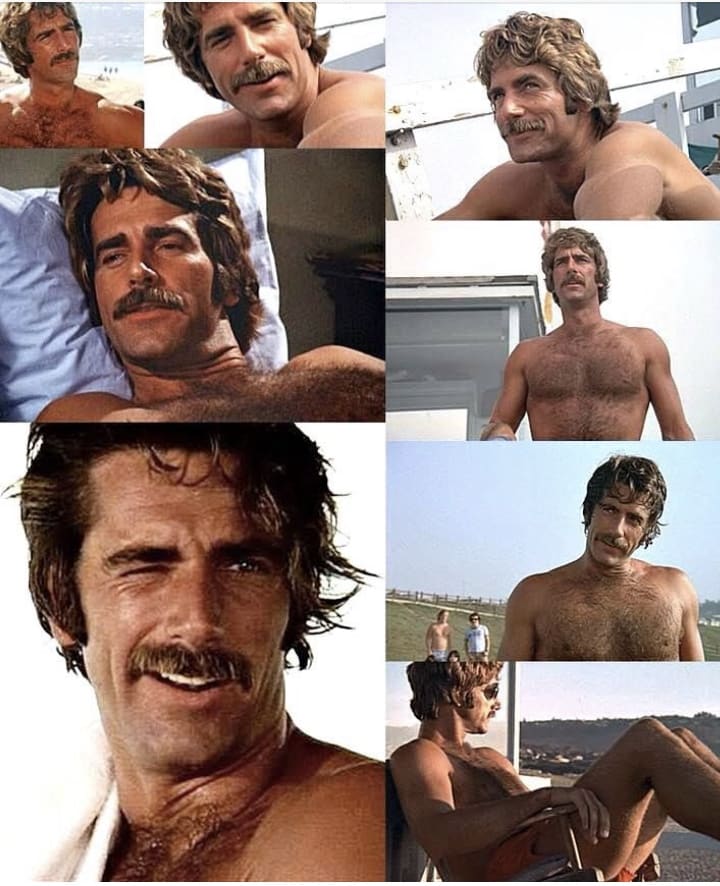 During the early 2000s, Sam Elliott had supporting roles in the drama We Were Soldiers, as well as the action films Ghost Rider and Hulk. In 2015, the actor guest-starred on the series Justified, which earned him a Critics' Choice Television Award. In 2016 Elliot began a starring role in the Netflix series The Ranch. In 2017 he was cast The Hero, and in 2018 Elliott had a role in the musical drama A Star Is Born , for which he received three Award nominations : An Oscar nod for Best Supporting Actor, a Critics' Choice Award, and a Screen Actors Guild Award nominations.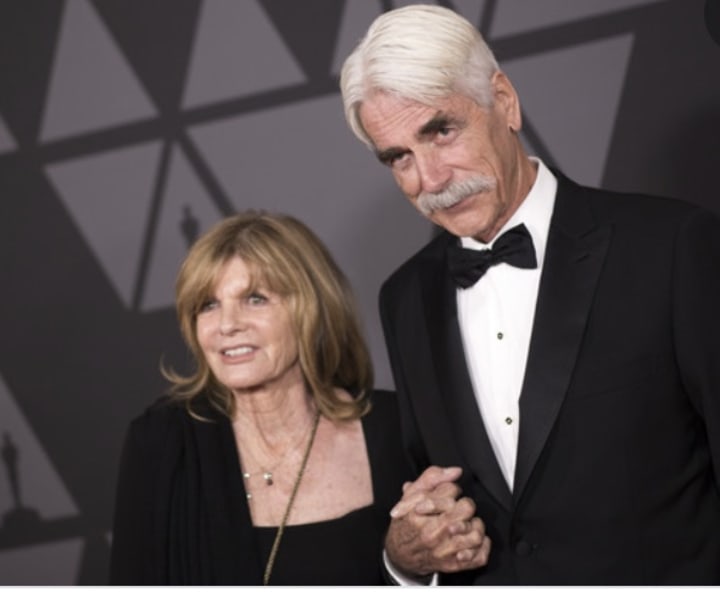 Sam Elliot is married to actress Katherine Ross who was often his costar. They wed in 1984 and the couple has one daughter. Perhaps this might be considered one of Elliot's greatest achievement because a 36 year marriage in Hollywood is pretty rare. Take into consideration that Elliott is considered by some to be the sexiest man alive and his appeal, like his acting skills has not diminished with age. The actor said that early on he did not like being typecast in western type rolls, but now he embraces it because this is what has made his career possible.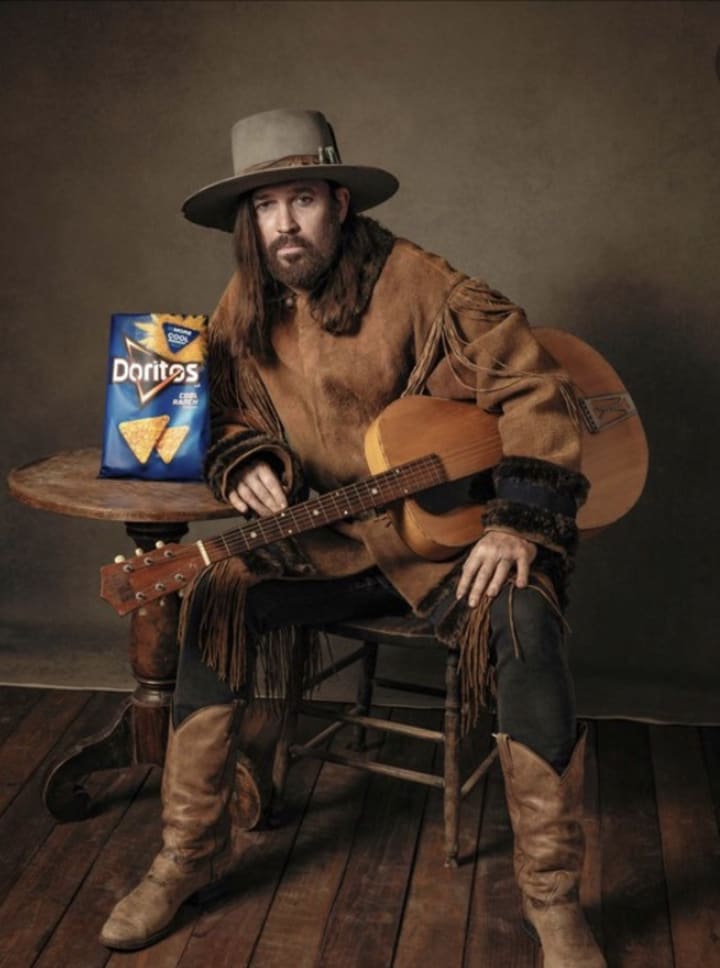 The Super Bowl Doritos commercial is unique in that showcases the talents of three celebrities from three generations, who are all currently relevant and at the top of their game. Lil Nas X who is only 20, Billy Ray Cyrus 55 and Elliot who is 75. Each is a star in his own right. Cyrus rose to fake with his 1990's hit Achy Breaky Heart and later starred in the Disney series Hannah Montana sling with daughter Miley. Like Sam Elliot, Cyrus has maintained in the industry and Lil Nas X would be wise to learn from these veterans. They can also take a page from his book as both Cyrus and Elliot have defied the odds and can rightly sing: " Can't nobody tell me nothing." You can take a peek at the Super Bowl Doritos adds here and also watch them premiere during the Super Bowl on Sunday February 2, 2020.