Rokka: Braves of the six flovers Season 2 Latest news and updates
Will we see Rokka season 2 in 2020 ?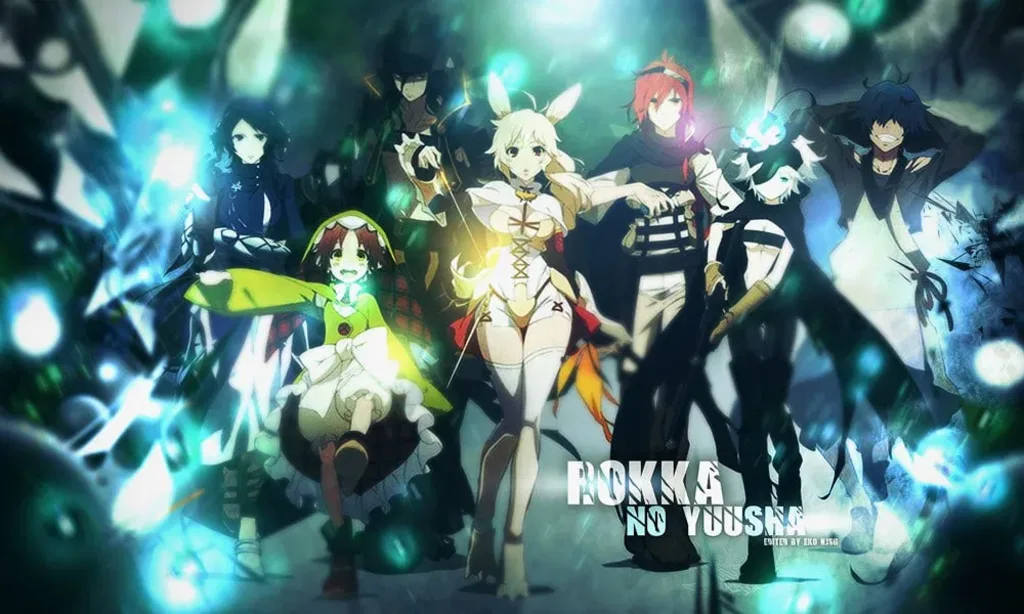 All we are saying is give us a second series.
While singing John Lennon's protest song aloud might not help fans of Rokka: Braves of the Six Flowers get their long-awaited second series, after over 4 years waiting, we are not sure of what else will work.
The big question remains, why haven't we seen season 2 of this popular anime show? Will 2020 be the year in which we finally see it being released?
Let's take a closer look to try to find out.
What is Rokka: Braves of the Six Flowers?
Rokka: Braves of the Six Flowers or 六花の勇者, as it is called in its native Japanese, is a light novel series that was written by Ishio Yamagata. It was illustrated by Miyagi.
It was published by Shueisha, who began serialization in August 2011. To date, it has published a total of 6 volumes. The novel serialization, though short by average standards, gained a healthy fan following and got noticed by a manga studio that commissioned it to be turned into a manga series.
The manga adaptation was written by Kei Toru and started publication in February 2012. It was serialized in the Japanese manga magazine Shueisha's Super Dash & Go!, for all of you fans of the anime who would like to read it. There is an English language version for all those fans in the United States, Canada, and the United Kingdom.
As with the light novel series, the manga version took off and was soon slated for an anime adaptation by Passione.
The Anime
Directed by Takeo Takahashi, the anime version hit Japanese TV screens back on July 4th, 2015. The 12 episode run concluded on September 19th, 2015.
It quickly became one of the most successful anime shows that Passione has ever released, something which has helped mystify fans regarding a lack of a second series.
The Story So Far
Heroes Of The Six Flowers tells the story of a strange world that is inhabited by magical "Flowers". These flowers are doing battle with an army of demons in order to stop the entire planet from falling under their evil.
The story starts with the mysterious Goddess of Fate choosing 6 of the best flowers to send out to do battle with the demons.
Until now, the planet has lived in peace, but after the evil Demon God Majin awakes and decides to take over the world, the goddess must find the best warriors to fight back.
However, after she sends them out, the flowers quickly realize there is one too many of them. Instead of being 6, they are 7.
The flowers suspect that one of them is not what they seem. Will they be able to find out who while still battling the demons? The whole planet depends on them doing so.
Rokka: Braves of the Six Flowers: Season 2 Release Date
After the first series wrapped up back in late 2015, fans of Rokka had a lot to hope for in the second season.
Firstly, the first series only covered about half of the original story volumes. This clearly left enough material to complete a full, 12 episode length second series.
Because the anime had only covered half of the content, naturally, there were a lot of unfinished plot and character developments that needed to be wrapped up in season 2.
But… No season 2 has yet been forthcoming.
So why?
Well, we are as surprised as anyone.
To start with, there is the fact that Rokka remains one of Passione's most successful shows.
If you were this relatively small anime studio, wouldn't you jump on the success and get a second series out as quickly as possible? And who knows, maybe a movie version too?
For some reason, this has not happened. Despite a number of websites claiming to know the upcoming release date for Rokka: Braves of the Six Flowers Season 2, the fact of the matter is that the studio has still yet to make anything in the way of an official announcement.
Unfortunately, that is where we stand today.
For fans still hoping to see a 2020 release date, then unless there is an announcement by the studio in the next few months, it won't be happening in 2020.
Usually, we will hear an announcement a good 6 months to a year beforehand. Normally the studios do this to generate a buzz to maximize viewing figures when it is released. This has not happened yet.
Watch this space for more information.