Roger Howarth's General Hospital exit is explained as storyline-driven
Austin is killed off so the show can go on.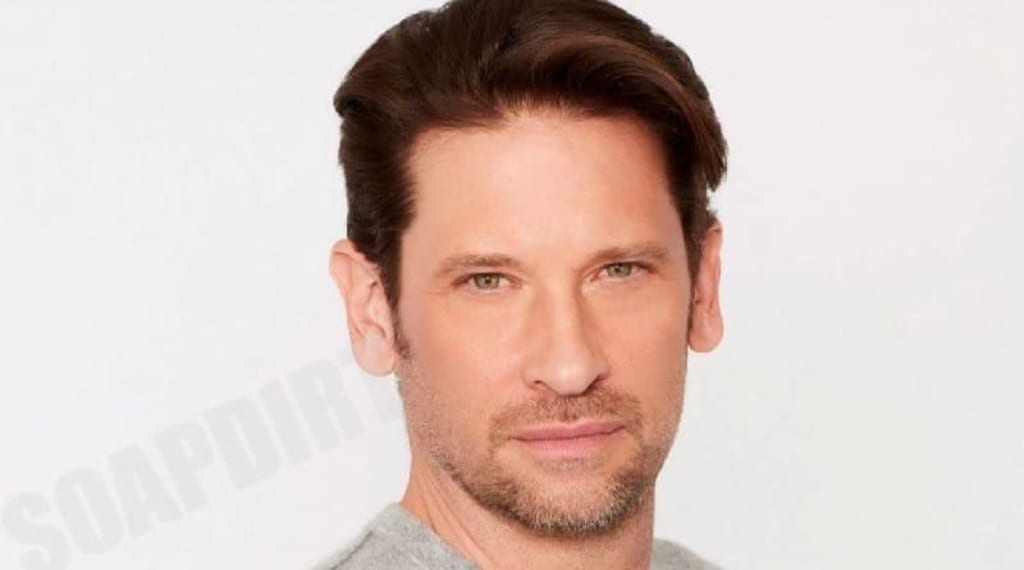 Austin dies on General Hospital
Soap Spoiler is reporting that Roger Howarth has confirmed his exit from General Hospital which lets us know that Austin Gatlin Holt has died from his gunshot wounds. Some viewers thought he might be rushed to the hospital and saved but that is not the case.
Fans have been complaining on social media that the ABC soap did not do right by the talented actor. Viewers say GH should have not killed off Franco Baldwin and given Howarth this new character to play who did not seem to fit into Port Charles.
Franco was in love with Liz Baldwin (Rebecca Herbst) and her sons adored him. He was also close with Leisl Obrecht who now has lost him and both of her children. Austin was never developed properly and he never explored his relationship with his cousins the Quartermaine family. He was like a background character and GH viewers said a soap vet of his caliber should have been doing much more.
Roger Howarth deserves better
General Hospital Blog is also reporting that Austin dies and fans are wondering if Howarth will return to play a 4th character in the soap.
Initially, Howarth came to Port Charles as Todd Manning his popular One Life to Live character. Todd left Port Charles when OLTL said they owned the character and General Hospital did not have any rights. Howarth was then given the role of Franco Baldwin who initially was portrayed by James Franco. Baldwin was beloved by viewers and getting to know his biological dad Scott Baldwin (Kin Shriner).
Austin befriended Maxie Jones (Kirsten Storms) but they broke up without ever getting really close. At one point he seemed interested in Britt Westbourne (Kelly Thiebaud) but nothing came of it. The writers just did not seem to know what to do with this character and now they have killed him off.
The writing could have been better for Austin
In addition to hoping Roger Howarth will return as a new character General Hospital fans are longing for a Nava reunion. With Austin out of the way, GH could bring back Marcus Coloma as Nikolas Cassadine and reunite him with the woman he loves. Nik and Ava Jerome had chemistry and there was so much these two could have accomplished together but the powers that be broke them up.
GH reps are saying Austin's death was storyline-driven but they did not have to paint him into this corner. He was caught between Mason Gatlin (Nathanyeal Grey) and Cyrus Renault (Jeff Kober) and had burned bridges with Ava. At thsi point there really was nothing more to do with Dr. Gatlin Holt. After he diagnosed Leo Quartermaind (Austin Rocket Sweda) with Autism he had nothing more to do with the Q's.
Howarth speaks out
Roger Howarth told Daytime Confidential that he received a call from GH executive producer Frank Valentini a few weeks ago and was told his character would die. Valentini said that when his contract was up it would not be renewed and hsi exit was necessary to move the story along. With Austin out of the picture, what happens next? Mason will probably go to jail and Cyrus will continue his reign of terror as no one knows he is the "boss" except Sonny Corinthos (Maurice Benard).
Daytime Confidential asked Roger Howarth if he would be open to working on another soap and he said yes. Hopefully, his next role will be as long and fulfilling as Todd Manning was. Be on the lookout for updates and spoilers related to Howarth's future and what happens next on General Hospital.
About the Creator
Cheryl is a widow who enjoys writing about current events, soap spoilers and baby boomer nostalgia. Tips are greatly appreciated.
Reader insights
Be the first to share your insights about this piece.
Add your insights