Remembering Art Bell of Coast to Coast AM
Midnight in the desert, from the Kingdom of Nye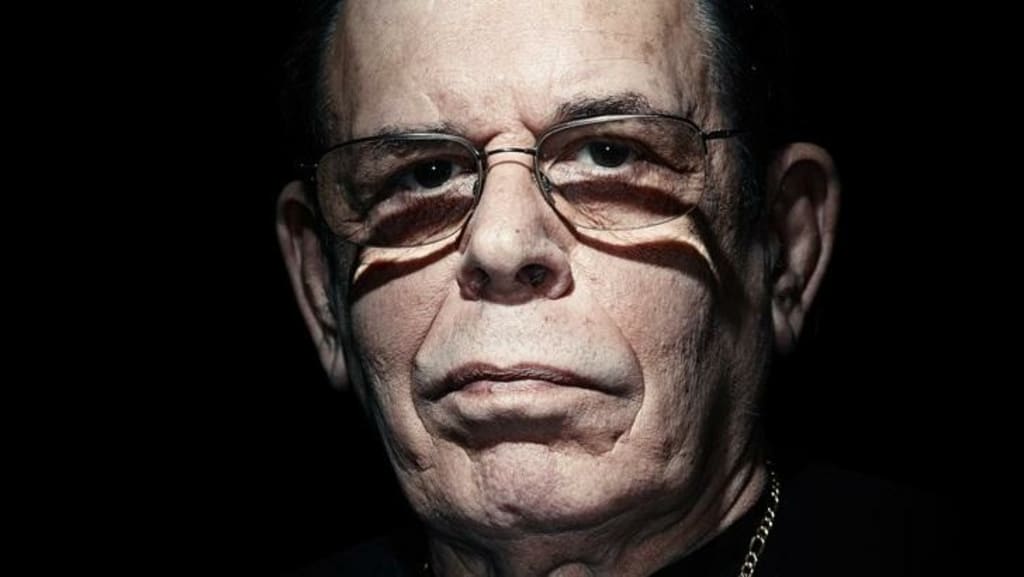 A publicity photo of the late Art Bell. COAST TO COAST A.M.
I'm not one for conspiracy theories, but I was feeling nostalgic last night and found myself taking a trip down memory lane. I visited YouTube and searched for Art Bell. Voila! There he was. Preserved in all his glory. It was as if he never left. His conversations with Michio Kaku, Terence McKenna, and so many more are still as impactful now as they were then.
If you grew up in the '90s and ever tuned into AM radio, you undoubtedly heard Art Bell's voice on the airwaves. Art Bell was the legendary host and founder of Coast to Coast AM. The show became wildly successful and was syndicated on hundreds of radio stations in North America. Art sadly passed away in 2018, at the age of 72, via an accidental drug overdose from a cocktail of prescription drugs.
George Noory now runs the show and no disrespect to him, but he's no Art Bell.
EARLY LIFE
Art's interest in radio began when he was a teen when he became a licensed amateur radio operator. Who could've guessed where this hobby would take him in his life. Bell served in the Air Force during the Vietnam War and operated a pirate radio station at Amarillo Air Force Base, where he made a point of playing anti-war music.
After retiring from military service, Art chose to remain in Asia, where he lived on the Japanese island of Okinawa. He worked as a disc jockey for KSKB. He would later go on to set a Guinness World Record by staying on the air for 116 hours and 15 minutes and with the money raised there, rescue 130 Vietnamese orphans stranded in Saigon. They were all brought to the United States, where they were adopted.
Bell returned to the United States and continued working behind the mic. Then, everything changed in 1986. Bell was offered a five-hour time slot in the middle of the night, by KDWN in Las Vegas, Nevada. This would eventually go on to become Coast to Coast AM in 1988. He would also move the broadcast to Art's home in Pahrump, Nevada. At its peak, Coast to Coast AM was syndicated on over 500 radio stations and boasted over 15 million nightly listeners.
In 1998, Art received the Snuffed Candle Award from the Committee for Skeptical Inquiry, a group, co-founded by Carl Sagan and based in Amherst, N.Y.
Art replied: "A mind should not be so open that the brains fall out; however, it should not be so closed that whatever grey matter which does reside may not be reached. On behalf of those with the smallest remaining open aperture, I accept with honour."
LATER YEARS
Bell would retire and return to Coast to Coast several times, with the first announcement of retirement occurring in 1998. Subsequent announcements occurred in 2000, 2002, 2007, and finally in 2015, citing concerns for his family.
His wife, Ramona Bell, would tragically pass away in 2006 from an acute asthma attack. He would later remarry Airyn Ruiz in 2007.
Bell was inducted into the National Radio Hall of Fame in 2008.
By this time, Bell's health was in decline. He was on several medications and the pain made it difficult for him to carry on doing what he loved. He also suffered from chronic obstructive pulmonary disease. The end was nigh.
CLOSING THOUGHTS
Much more can still be said about Art Bell and his time on the airwaves. He was considered a master showman by many. He led an interesting life, to say the least.
George Noory stated, "Art and I were not that close. We had our differences, but he was one of those instrumental in me being where I am right now."
I'm not sure what prompted me to write this. I guess I was feeling nostalgic and wanted to revisit an earlier time in my life. There's nothing quite like midnight radio, especially with Art Bell.
You can listen to some of the classic episodes on Coast to Coast AMs YouTube channel here: https://www.youtube.com/playlist?list=PL0zdE1GuLWuoktvZxfXZAeUDYDqTPlb
Thanks for reading!
entertainment
About the author
Minimalist, Leftist, and Oxford comma enthusiast from Vancouver, BC. I write about life, literature, and everything in between. If I'm not writing, I'm reading. rajbainswriter.com | https://linktr.ee/rajsbains
Reader insights
Be the first to share your insights about this piece.
Add your insights