Reasons behind of 2GETHER THE SERIES getting a huge success
What it takes for a series to become successful?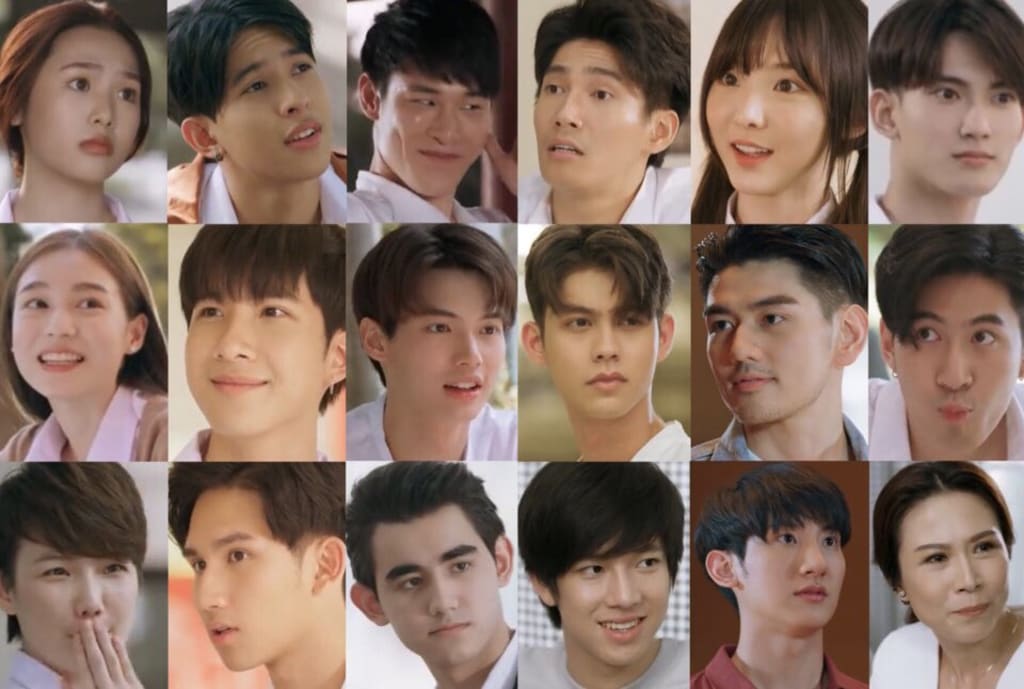 2gether the series is a Thai BL series which got released on 21st Feb'20. There are 13 episodes of the series. The story mainly revolves around Sarawat and Tine who are college fresher students. When another student, Green admires Tine and wants him to be his boyfriend. To chase him away, Tine asks for Sarawat's help to pretend as his boyfriend. While pretending they fall in love and the rest is history. The series is considered as one of the most successful series in 2020. When series got released no one thought that this would be a grand success and its lead actors Bright, Vachirawit Chivaaree and Win, Metawin Opas-iamkajorn became famous overnight. Due to this success, the actors are getting huge popularity. There are some possible reasons why this series is a huge success:
1. Fresh storyline: Most of the Thai BL series follows the same storyline but this was the first series which had a different story and the surroundings. Moreover, the story is light and romantic-comedy which is mainly welcomed by everyone.
2. Lovable plot characters: The characters Sarawat and Tine became popular because of their unique characteristics. Sarawat is an introvert person but he tries to change himself when he falls in love with Tine. Moreover, he openly shows his love for Tine while considering feelings of Tine. Tine is a cheerful person who cheers everyone also. It is difficult for anyone not to fall in love with Tine.
3. Story twist: Generally, while watching a series audience finds monochromatic story means main leads meet and fall in love with each other but in this series, there are a considerable amount of suspense and plot twists which had made jaws of many audiences remain opened.
4. Based on the famous book: This series was inspired by the book 'Because we are together' by Jittirain. Many preferred this series only because they loved the novel and its characters. They wanted to see those characters coming to life.
5. Impressive visuals of characters: The actors Bright and Win had done a remarkable job in visuals. Many viewers got attached to this series only because of the visuals of the actors, especially Win's smile.
6. The chemistry between Bright and Win: The chemistry between lead actors is addicting. There were scenes in the series where both the actors were just standing and staring each other but still it was romantic and everyone loved that.
7. Acting: Actors have done a great job and justified their characters. Even the actors in the negative role gave that vibe. Due to their acting, audiences began appreciating the actors, how much effort they had put while convincing the audiences.
8. Supporting characters: In many series, it is quite observed the main character's performance overshadows others due which viewers get bored easily after some significant amount of time.
9. Music: The composed music for series gave goosebumps to many audiences and this series attracted fans of famous Thai band Scrubb who's songs has been used as a reference in the series. The scenes and Scrubb songs accurately synced which caused positive feedback from the audience.
10. Lockdown due to pandemic: Everyone knows that COVID-19 has hit the whole world due to which mandatory lockdown was imposed in many countries due to which people resorted to series to avoid boredom. It was a coincidence that this series aired exactly around that time due which it gained popularity overnight.
Apart from Sarawat and Tine, there are two side couples; Man-Type and Mil-Phukong which made the series more addicting because of their chemistry. These two couples, especially Man-Type received lots of love because of their acting.
These are some of the other factors but still, the series became a hit during these difficult times is a sensational hit in itself. Due to its popularity, the show makers have decided to have a special series of five episodes which will air on August 14, 2020.