READ-A-THONS ARE MORE WIDESPREAD THAN YOU THINK
HOW AM I JUST COMING ACROSS THIS NOW?!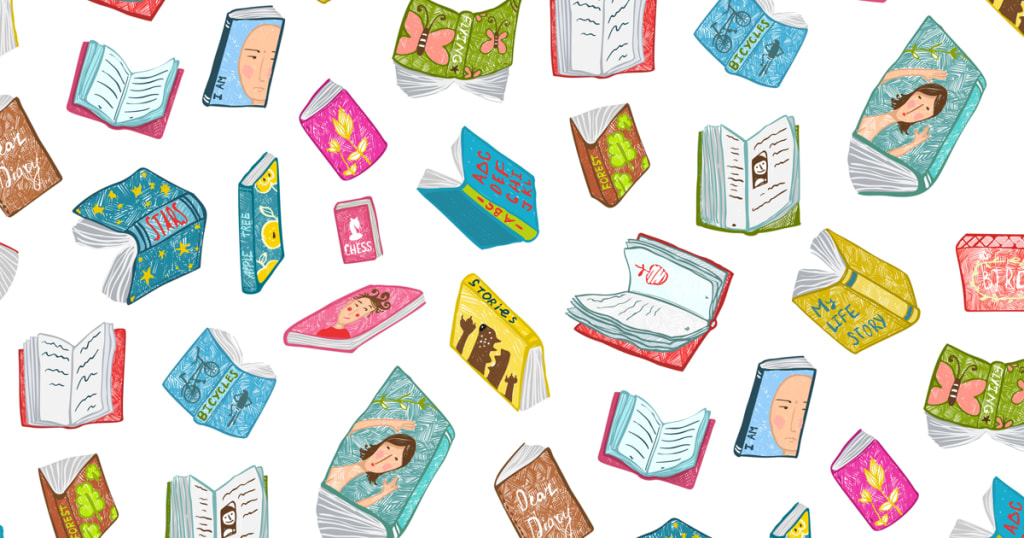 Let us touch on read-a-thons for a little bit today.
When I heard about read-a-thons I was in first or second grade. My school would have an annual event where one day of the year we would read as many books as we can, had others read to us, and had the opportunity to get free pizza if we hit a specific goal of pages.
To no one's surprise, the book nerd won each year.
Little did I know that read-a-thons were virtual. Joining the YouTube community on January 1, 2020 as a member of the bookish/writing community led me to a whole new level of bookish fun that I was blinded to.
It is amazing what the added element of technology can do when met with a creative mind.
To that extent, let me introduce you to one of the biggest read-a-thons in the YouTube, twitter, Instagram community and that is what we call the Reading Rush. Now this used to be called BookTube-a-thon and then got changed to the Reading Rush. Same people running it, same goals, and same community platforms and outreaching, just a different name.
This read-a-thon was created by Ariel Bissett and Raeleen Lemay in 2013.
Both of these creators are amazing and beautiful human beings on the inside and out! They used their own creative thinking, hard work, and initiative to create this amazing read-a-thon that the ENTIRE community is both excited and looking towards.
They have everything from amazing reading TBR (to be read) challenges. . .
To vlogging challenges, writing sprints, and Instagram photography challenges and anything else that you can think of.
It may seem on the outside that an online only type of community does not seem the most personable or caring, but the environment that you receive from the participants is far from that idea. The challenges, the encouragements, the conversation and the live sprints make for a great way to both interact and engage.
I have participated in many a read-a-thon since joining and every single booktuber from the 'smaller' channels to the 'larger' channels had the same demeanor: kind, welcoming, and all around giving people. The views do not matter in that community. The line in the sand of the content creator versus just the audience member did not exist. The common misconceptions and fears of not finding anyone to talk to or communicate with are just that, misconceptions and myths.
YouTube and twitter are by far the most widespread platforms that EVERYONE uses but the bookish community especially. The challenges are in wide variety as well. We make them so that you can draw, you can sing, you can act, you can take pictures, and name anything under the sun having to do with books then you can probably guess we will be doing it.
Live reading sprints are the most entertaining things as well. If we are being honest we are all talking more than we are reading, but it is a way to talk and express our ideas on something that no one other than those that have read that book, that genre, that you fill in the blank and create a bond. The same can be said of any hobby, business, and passion.
Reading books are always a great experience that can take you out of life a bit, have an emotional roller coaster, laugh with, cry with, get angry with, and there are a lot of other examples that can be named. It is so much fun on your own, but to have someone in real life to talk about it with is even better.
If you are reading this you are more than likely a reader yourself or are just perusing through articles and have somehow made it to the end of this one, either way I hope that if this is something that sounds interesting to you I do encourage you to look up your virtual community, your personal communities or maybe even start something new!
Have a great time reading!
Below I have listed the sites for the Reading Rush. It is in progress now, but there is no late date to participate and you can do it at any time of the year.
Reading Rush Official Website: https://www.thereadingrush.com/
Reading Rush YouTube Channel: https://www.youtube.com/user/BookTubeAThon
That is all for this fun little article today I hope that you have a great day (with maybe some time to read)! Stay healthy and safe!
As always if you want to follow me I am located the most on my YouTube channel (Kiowa_reads) and my Bookstagram (babbling_bumbling_booknerd).