RE-VISITING: 10 Things I Want to See from 'Sex Education' Season 2
Did It Deliver?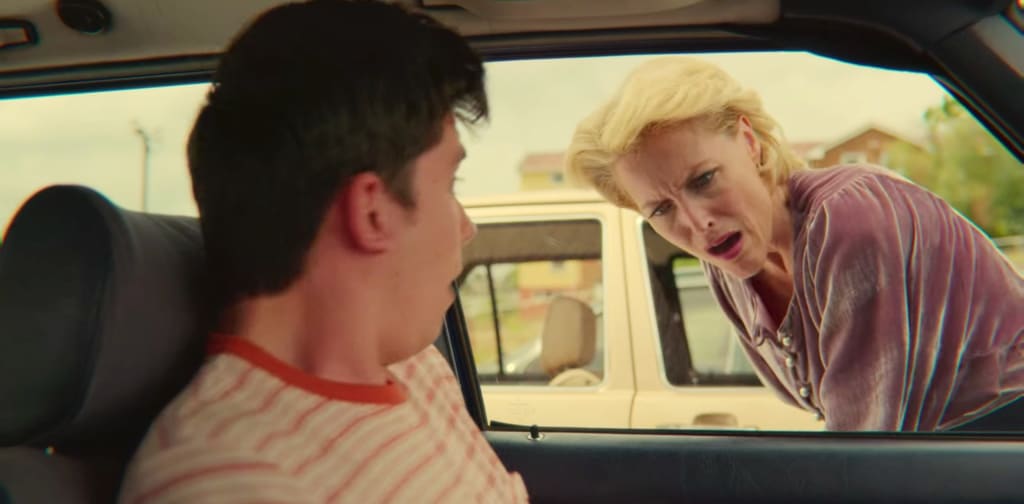 [Asa Butterfield as Otis Milburn and Gillian Anderson as Jean Milburn | Netflix]
About a year ago I decided to post an article on here titled: '10 Things I Want to See from 'Sex Education' Season 2' in which, as you can tell from the title, I discussed what I wanted to see in the second season whether that be a continuation or adding more detail.
Some of the points were admittedly a little vague and broad enough, however, with only one season under its belt at the time, there weren't too many specifics I had my heart set on. I was simply willing to let the show continue to find its feet.
That being said, I'm happy to report that I'm pretty pleased with the second season. In this article, I plan to go over each of the points I made in my previous post and talk about what worked and what didn't.
And fair warning, there will be spoilers if you're not up-to-date.
1. Eric's Identity and His Relationship with His Father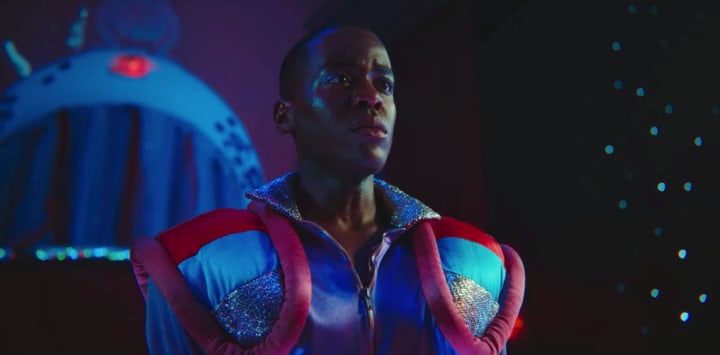 The first thing was that I wanted to see more of Eric's identity and his journey of discovering himself as well as his relationship with his father (and the rest of his family).
We don't actually see Eric's family all that much this season but considering how much content there was - content that covered a whole range of topics - it made sense. We do get an indication of how his relationship with them is (it seems to be more than good at this point) but instead, this season focuses more on Eric's romantic relationships which is pretty wonderful. Especially when he was hiding parts of himself in season one.
With this new season, he's a lot more open with who he is and we finally get to see him be openly in love (or trying to find love anyway). I do wish we had seen more direct contact between Eric and his family in season two but considering how well other topics were approached, I completely understand screen time being allocated elsewhere and Eric's story taking a different turn. Regardless, I had fun watching and he continues to be one of the most fascinating characters on the show.
2. Adam Being Sent Away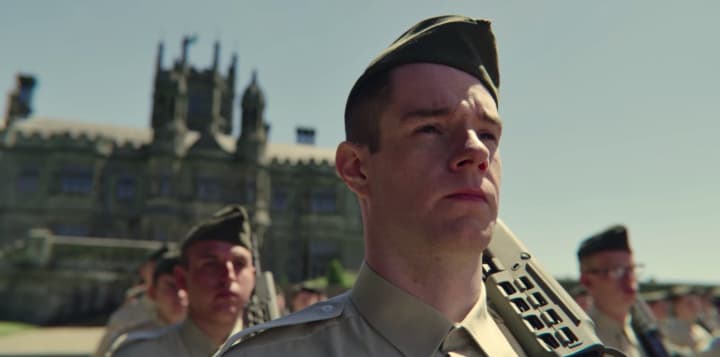 By the time we end season one we realise that Adam isn't the person he first appeared to be, however, there wasn't very much time to explore that. I wondered if we would see him in a different location and we do. Not only do we see him away from his home and everyone he knows - which, might I say, contained some fantastic scenes! - but even when he's back, there's still this degree of separation.
I mentioned in my previous post that I didn't think Adam could be instantly redeemed after the things he had done but I did believe that we could - and should - see a lot of character development with him. I'm so pleased that the show did deliver on this. He's not instantly forgiven. There are even scenes where Eric calls Adam out and Otis is unsure about those two of them being involved because of Adam making Eric's life a misery for so long. Adam is never really allowed to forget what he's done and it's clear he doesn't forgive himself. You can see him make small (but arguably, important,) steps to not only earn forgiveness of some kind but to also learn to understand when he does something wrong alongside why and how. It helps that he interacts with a few people and is put into multiple situations, all of which blend together to add to his growth in a more organic way.
Adam is definitely changing and learning. Something I'm pleased about though is that he hasn't been completely redeemed by the end of the second season. He's still got some growing to do but he's made huge steps and his story wasn't skimmed over which was wonderful to see.
3. Adam and Eric's Relationship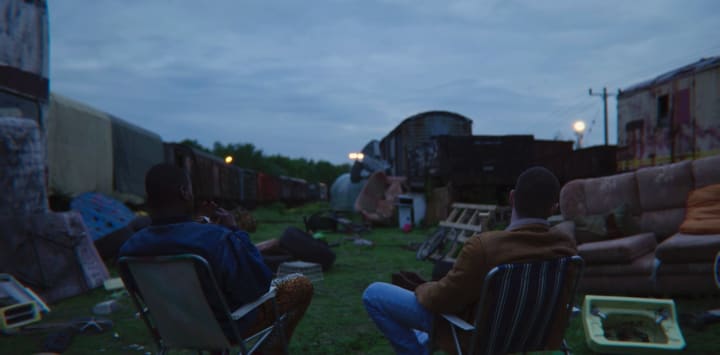 I've kind of covered this in the previous two points but how could I not want more in season two? I do think the show did well at introducing the possibility of them in the first season and, after he gets sent away, I was curious to know where they might end up when the show returns. I have to admit, I'm pretty pleased with what we got.
Even though they reach a pretty big ending, their dynamic was so perfectly paced and in a weird way, it felt like we (the audience) were both being thrust right back into their story while also getting the pleasure of experiencing a well-paced development.
4. Aimee and Maeve's Relationship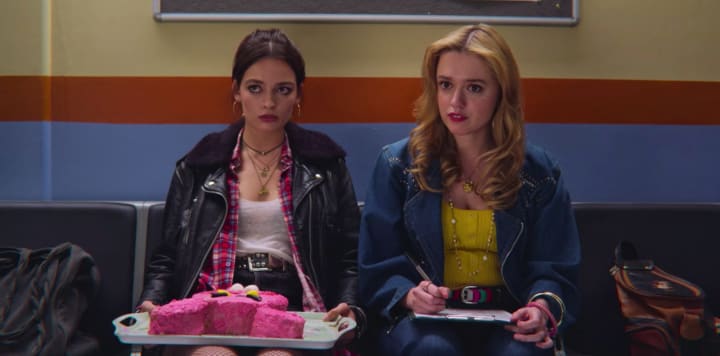 These two really captured my heart in season one. At one point, Aimee chose Maeve over her other friends and so it was no surprise that these two interact quite a bit in the second season.
Other than maybe a little more on the history of their relationship, there wasn't too much I specifically wanted. I will say, I would not have predicted a lot of the scenes (and storylines) that we ended up getting in season two but I loved every moment they shared. There's something so special about Aimee and Maeve's relationship, whether it be the soft and adorable moments, like Aimee baking Maeve cakes and supporting her participating in Quiz Heads, or more serious moments, like Maeve showing support after Aimee is assaulted on the bus. This is definitely one of those relationships that I can't wait to see grow more and more as the show progresses.
5. Maeve and Otis' Relationship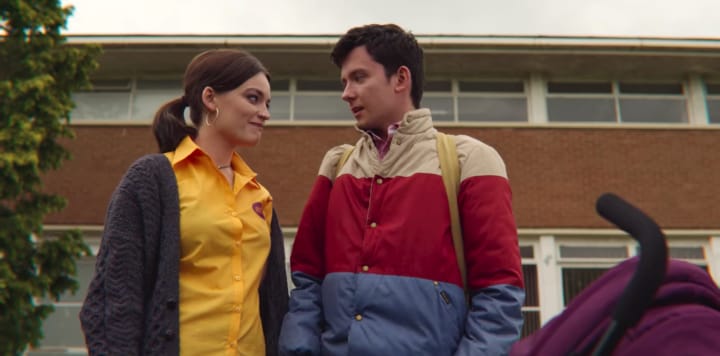 Funnily enough, I said I didn't want Otis and Maeve to get together in season two and hey, they didn't. I do love the idea of them together and I do think at some point they probably will get there. However, by the end of season one, both of them had so many things to deal with that a relationship between them would have felt rushed and there's no way it could be done correctly.
I was pleased to see in season two that we saw them try to get back to normal with just the right amount of emphasis on their feelings for one another. That, alongside the fact that they both go through separate things (unconnected to one another), allowed for a well-paced look into their dynamic.
6. Otis' Advice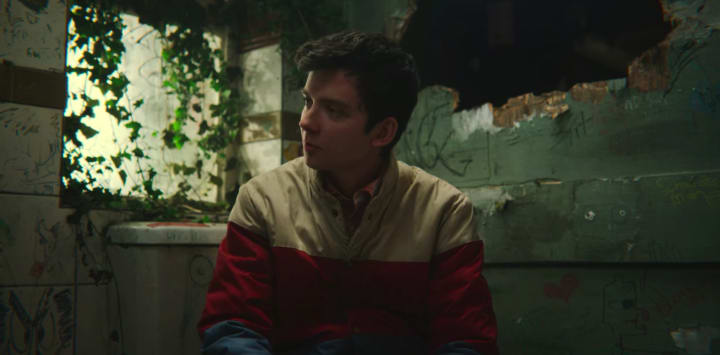 We actually did pick up with this and in some varied ways. Otis focus more on himself like I thought he would but, of course, considering how well-received his advice was in season one, it isn't long before he gets dragged back in. I would say that season two is transitional for Otis and his advice. We see him moving on to things that aren't the sex clinic while also experiencing the ramifications of running such a business. Beyond his work, he has his relationships to deal with and just a lot of personal worry, especially in regards to his parents (mainly his dad). Everything was pretty wonderful and I did enjoy the way this season slowly stepped away from being about the sex clinic. I can imagine that in the next season there'll potentially be some more consequences but ultimately, I wouldn't be surprised if they move away from it completely.
7. Lily Iglehart Journey to Losing Her Virginity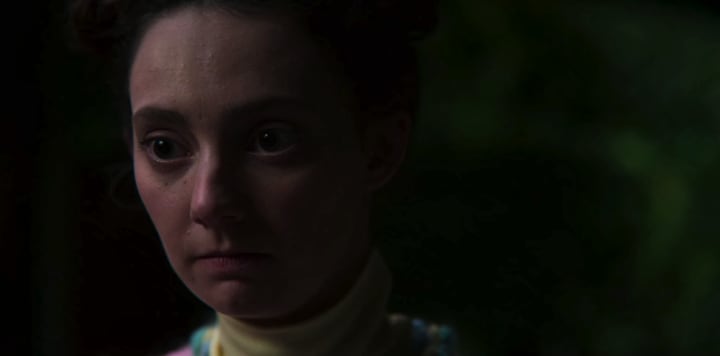 Lily hasn't changed all that much in season two. She's still weird and quirky and brilliant. Although there's not a massive focus on it, we do see that she tenses up a little when it comes to sex (or sexual intimacy). I did adore the idea of her taking her time and trying to work her way through her feelings. I admittedly wasn't expecting her love life to go in the direction it did but I'm so happy it did. It was so well done that she and Ola started off simply as two students who had to spend time together to then become genuine friends and eventually feelings became involved.
While Lily's progress in getting more comfortable with herself and sex (/sexual intimacy) was slow, it was well done. There's that scene where Lily and Ola masturbate together as a way to get around the former not being comfortable and it ends up creating this wonderful experience for the both of them. Throughout get to see Lily do some fun stuff, like the play/re-telling of Romeo & Juliet that she's in charge of. That kind of content helps to break up the more serious stuff but I have to say, I'm pleased with what we saw of her this season. Especially after her journey in season one.
8. Jackson's Anxiety and the Pressure to Be Perfect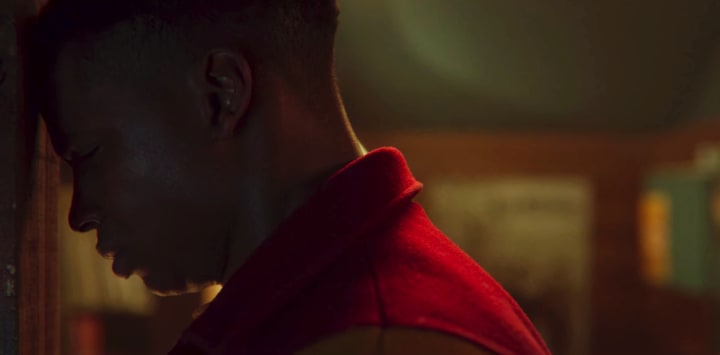 This is definitely one of my favourite points that was covered in season two! We see Jackson spiral a little under the pressure of having to be perfect and the anxiety of doing something he doesn't love anymore. It wasn't a surprise when it accumulated to him deliberately hurting his hand but despite the slight predictability that something would happen, it made sense and it worked. In fact, his whole storyline was done so well this season.
I loved the inclusion of Viv and how she played such a big part in his journey while at the same time having her own problems and her own path. We definitely need to see more of her in season three but, in regards to Jackson, she was key in a lot of his story.
Eventually, Jackson's parents discover the truth of what's happening and although it's not his choice to fill them in, it does lead to the three of them talking and Jackson can finally be honest about how he feels. I wonder if he'll keep up acting in season three and take part in more plays or if we'll see him try out a few things. We know for a fact that he's changed (or rather, became more of his true self) and he's even found a new friend in Viv. I can't wait to see more of that and hopefully, we'll get to know both of them as individuals in more detail as well.
9. More of Remi Milburn and His Relationship with Otis and Jean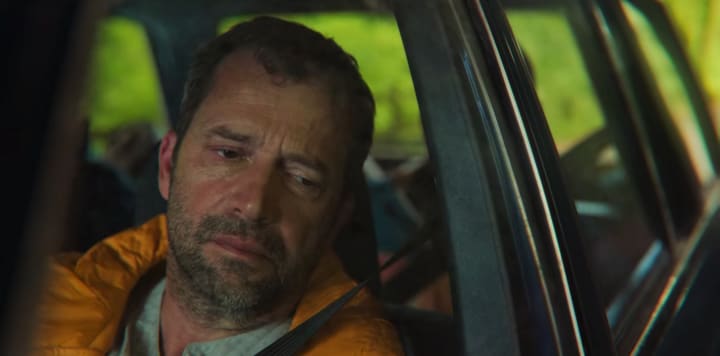 Okay, as much as I wanted this, I didn't think we would get as much as we did. We dive surprisingly deep (especially by the end) into these relationships. Throughout, we discover that although there could be an attraction between Remi and Jean, they don't work. Not only that, but Otis' thoughts and feelings on his parents and their split is turned completely upside down.
I really loved where we left off in terms of Otis and Jean and their relationship. Season one was arguably lacking conflict between them (despite being loving and dedicated, she also had a very chill approach) but not we see what their relationship is like when they don't see eye to eye and things get more serious. A key thing with the direction their dynamic goes in is Remi. Not only has he faced his decision to leave his son behind but he's shown (in more than one scene) how he is unreliable and that the parent who truly cares for Otis (and will be there for him no matter what), is Jean. Don't get me wrong, Remi clearly loves his son but he definitely comes off as being better as a part-time parent.
I'm really glad Remi appeared in season two but I'll be honest, I wouldn't mind if we didn't see all that much of him from here on out.
10. Gillian Anderson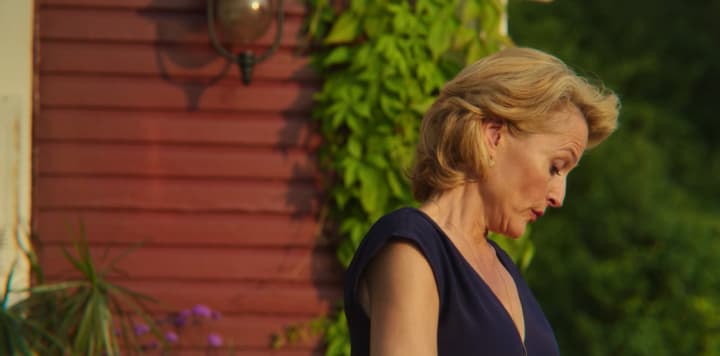 Oh, we got a lot more of Gillian Anderson and I'm so incredibly pleased about it. There is a whole ton that was explored this season. Jean's relationship with Jakob (not to mention the bombshell she's faced with in terms of pregnancy and the fact we still have to deal with that), how she reacts to and deals with intimacy, the changing and complexity of her parent/son relationship with Otis, the fact she ends up working at the school in regards to sex education, and just a lot of other little things in-between. We dive a lot deeper into who she is and what makes her tick this season. There's so much more depth added to her and quite frankly, it's made me love her even more.
I can't wait to see what more is to come, especially considering there's still some unfinished storylines and unresolved conflict when it comes to her.
In Conclusion...
Out of the ten things I asked for, Sex Education basically delivered on all fronts. Sometimes in ways that were highly predictable (but still fantastic to watch) and others in ways that I never would have even considered. Not only did the show give me what I wanted but it surprised me. There were so many storylines and topics and just downright wonderful moments that I'm so pleased we got to experience.
Either way, season two of Sex Education delivered for me and I think it might even be my favourite so far.
Reader insights
Be the first to share your insights about this piece.
Add your insights