Powerpuff Girls Leaked Pilot Review
We Need to Discuss the Failed Pilot Script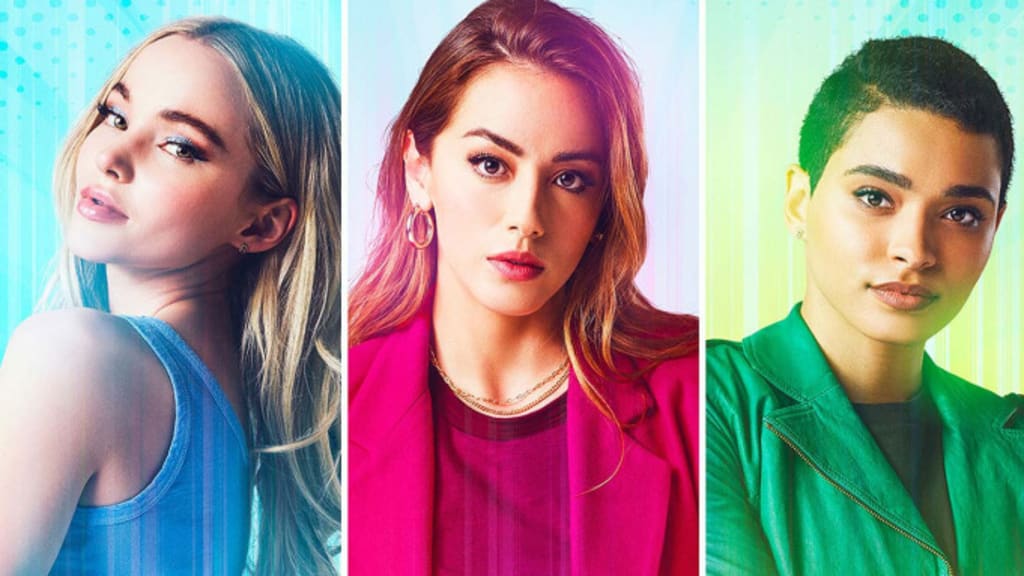 Since the CW's announcement of adapting a live-action version of The Powerpuff Girls, one question has been on my mind for months.... Why? Seriously, those three tiny superheroes hold nostalgic childhood memories of Saturday afternoons, but my gut feeling was that this show was not going to go down well - creatively or critically.
The premise had promise, however - the series is focusing on the tiny-sized superheroes as disillusioned twenty-somethings who resent having lost their childhood to crime fighting. The CW soon announced casting with Chloe Bennet as Blossom, Dove Cameron as Bubbles and Yana Perrault as Buttercup. Donald Faison will play their father Professor Drake Utonium, Nicholas Podany will play the show's version of villain Mojo Jojo named Joseph "Jojo" Mondel Jr. and Robyn Lively will play Sara Bellum, the girls' mother figure and Drake's ex.
When a picture of the titular leads in costume was revealed, it looked highly impractical and so clearly rooted in its cartoon - it was a bit too on the nose to expect the audience to suspend their disbelief for and the costumes looked almost cartoonish… despite the irony of this being a live-action.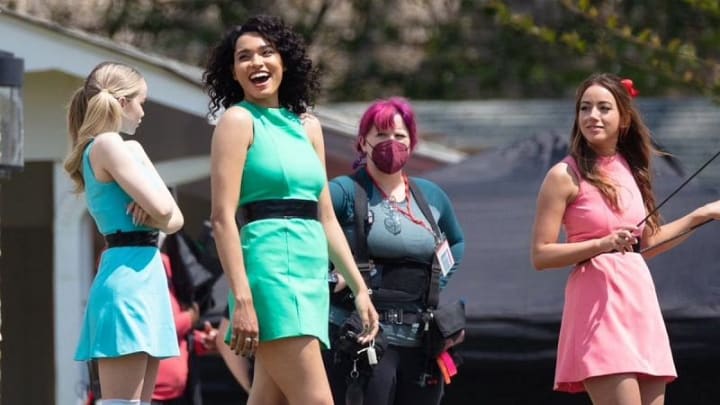 Despite a lack of enthusiasm for the show among certain TV fans and set photos that looked like bad fancy dress outfits, it looked like this production was all set to go. Then CW confirmed after reviewing the pilot, they were ordering a reshoot, because the initial pilot was "too campy" and not as rooted in reality as network execs would have liked.
"The reason you do pilots is because sometimes things miss, and this was just a miss," said The CW chairman and CEO Mark Pedowitz about "Powerpuff." "We believe in the cast completely. We believe in Diablo [Cody] and Heather [Regnier], the writers. We believe in the auspices of Greg Berlanti and Warner [Bros. TV] studios."

"In this case the pilot didn't work," he said. "But because we see there's enough elements in there, we wanted to give it another shot. So that's why we didn't want to go forward with what we had. Tonally, it might've felt a little too campy. It didn't feel as rooted in reality as it might've felt. But again, you learn things when you test things out. And so in this case, we felt, let's take a step back and go back to the drawing board."

Calling "The Powerpuff Girls" a "powerful property," Pedowitz added that that the show had garnered a lot of interest, "so we want to get it right before we put it out."
So imagine my surprise when the original pilot had been leaked, I was suddenly handed the opportunity to read it - I won't be posting the copy of the script, but I will be giving an overall of where this pilot went wrong.
There were a lot of deep themes in this script that were written to a surprisingly shallow level. It's like the writers wanted to tackle so many different character arcs and topics, but the story or characters didn't flow naturally because it was so rushed.
The concept of the Powerpuffs attempting to function in the real world after childhood stardom and the added complications of having superpowers, while trying to live normal twenty-something lives - that has so much potential in itself. However, even for the CW standards, this pilot failed to find the balance between comedic and dramatic. It tried to go with the stakes of The Boys, but had the angst you'd find in Riverdale. With this in mind, it lacked the maturity or nuance you'd expect from a show with this premise - especially as the superhero genre has embraced a darker edge in recent years, the campy character dynamics wouldn't be as well-received these days.
Since the script leak earlier this year and the decision to rework the pilot entirely, Chloe Bennet has stepped down as one of the three leads in the live-action CW. Bennet was set to star as Blossom in the pilot, but has left the production.
According to an individual with knowledge of the situation, studio Warner Bros. Television wanted to extend Bennet's option as they reworked the pilot, but scheduling conflicts forced her to exit instead. Casting for a new third Powerpuff Girl was set to begin in the fall. As of yet, the recasting hasn't been announced.
Dove Cameron remains attached to the show as Bubbles while Yana Perrault is still attached to play Buttercup. Other cast members in the original pilot included Donald Faison as Professor Drake Utonium, Nicholas Podany as the show's version of villain Mojo Jojo named Joseph "Jojo" Mondel Jr., and Robyn Lively as Sara Bellum. Talks are currently ongoing for them to return as well.
We'll probably learn the fate of this show it in 2022, but let's hope if it does go ahead that they've taken the feedback from this failed pilot to heart - both from the network and those who have read the script - and used it to improve the writing and concept of their show…