Portia is ready to tell the truth on General Hospital
A brush with death has caused Dr. Robinson to decide to come clean about her daughter's biological dad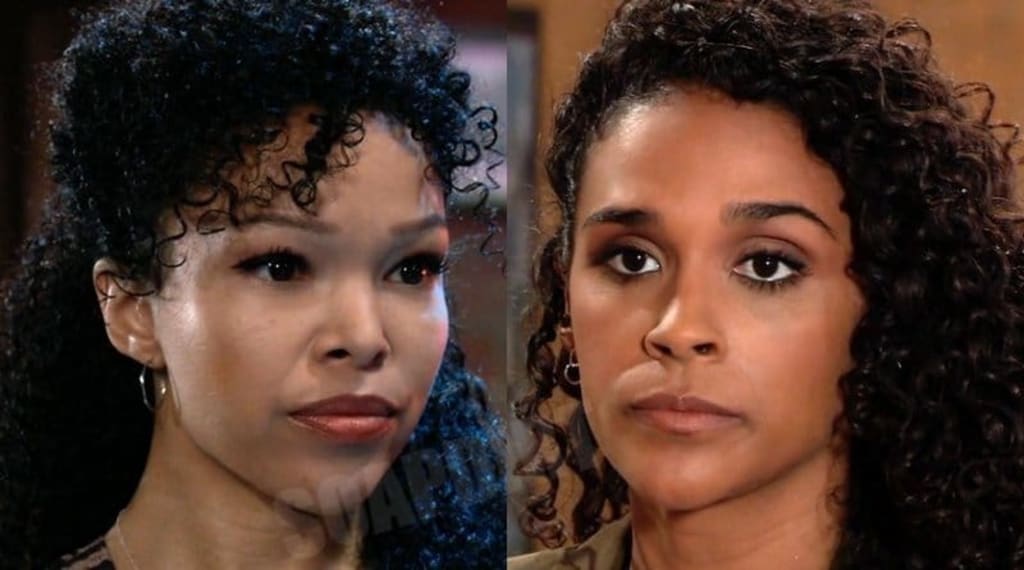 Jordan may hav overheard Portia' s confession.
On Friday's episode of General Hospital, Portia Robinson made a stunning disclosure. While locked in a basement and being overcome by gas fumes she said she had to tell Trina about her father. GH fans know that Portia had an affair with Curtis Ashford while married to Marcus Taggert. Viewers will also recall that Curtis's aunt Stella Henry did a DNA search and found she had a relative in Port Charles which is probably Trina. Fans of the ABC soap have been wondering when this issue would be addressed and it looks like it will be sooner rather than later.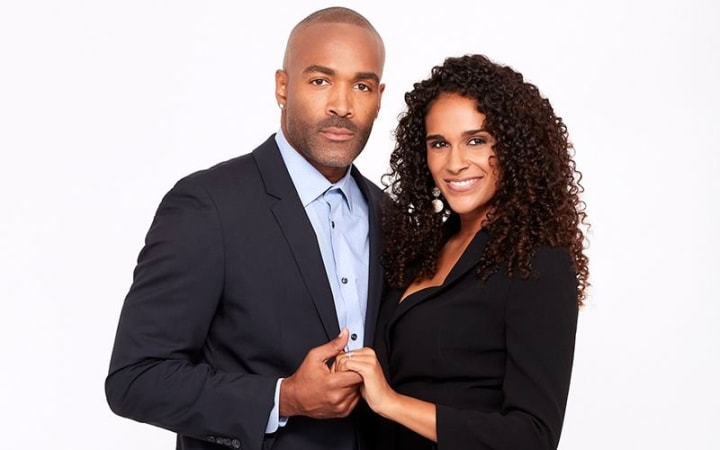 Portia made her startling admission in the basement while holding Jordan Ashford who was overcome by the gas. Even so, it is possible that the police commissioner overheard the confession and will let Dr. Robinson know. If Portia gets cold feet Jordan will no doubt hold her feet to the fire. probably kept the secret because she desired to save her marriage to Taggert but she could have revealed the facts since coming to Port Charles. Jordan cannot say too much to her new friend because she lied for years and did not let Shawn Butler know that he was the father of her son TJ.
When the truth comes to light it will cause more drama for Trina and her mother who are finding their way back to each other over the reveal that Curtis and Portia had an affair. This is also going to break Taggert's heart and cause him a lot of pain. Marcus has not been seen in a while in Port Charles and Real Andrews has mentioned nothing on social media about returning to General Hospital. His character is supposed to be living in Jordan's apartment and he once asked on Twitter if fans wanted to see those two together?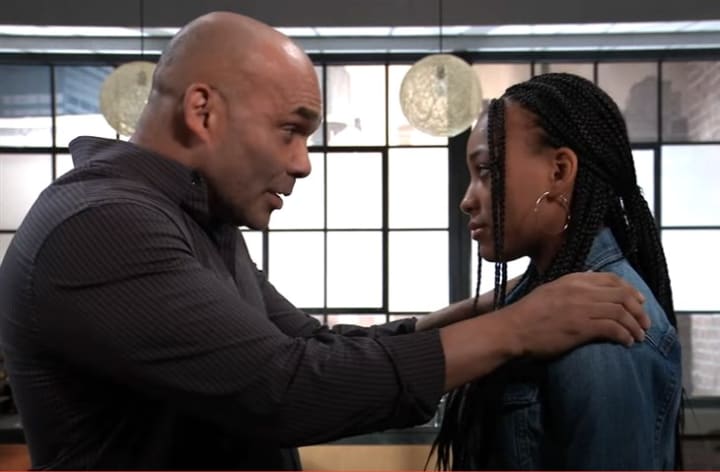 The writers dropped the ball with this relationship just as they did with Britt and Jason. Lately. Jordan has been spending time with Shawn Butler (Sean) and some GH fans have been saying that TJ's parents should get back together. Perhaps Real Andrews will return to the screen when it's time for his character to find out he was lied to. Stella will go off the deep end upon hearing this news and her ire for Portia will no doubt grow. Mrs. Henry will, however, welcome her great-niece with open arms.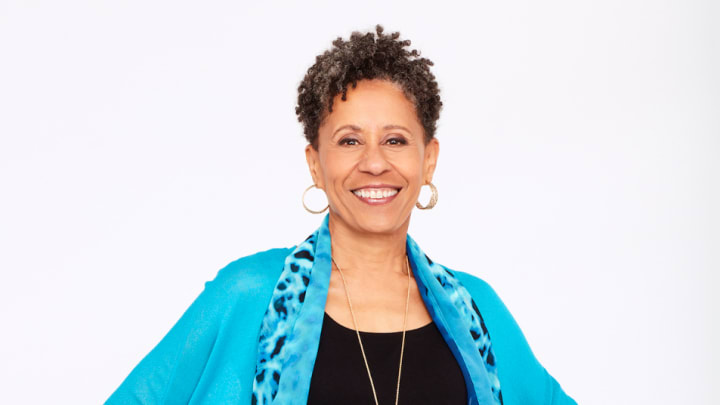 Curtis will be rattled to know he lost out on all of this time with his daughter and may cool things with Dr. Robinson. Trina will have no one she can really talk to as Joss is now involved with Cameron and Spencer is with Esme. Trina's good friend Ava may have already left town before the truth is revealed, and it could be awkward for the teen at this point to confide in either Curtis or Taggert. She is only beginning to get to know Auntie Stella and she will definitely not want to hear a word her mother has to say.
Spoilers have not given any clues regarding how all of this will play out but it will not be pretty. The dynamic between all who are involved will change and Trina will now have to look at her entire life differently. Taggert will always be her dad in her heart but now the way the teen relates to him as well as Curtis will be much different. Portia and Jordan's friendship could strengthen because of the reveal, but Stella, Marcus, and Curtis along with Trina will be dealing with the fallout for a long time to come. Be on the lookout for General Hospital spoilers updates, and breaking new related to Dr. Robinson's secret.
celebrities
About the author
Cheryl is a poet, freelance writer, published author and former Newspaper columnist. She has degrees in Psycology and Biblical studies. She enjoys sharing natural cures, and Nostalgia related info. Tips are greatly appreciated.
Reader insights
Be the first to share your insights about this piece.
Add your insights