Phyllis meets with Angelina Marchetti (Cristina Serafini) on THE YOUNG AND THE RESTLESS
Summer's mom will allegedly interupt a meeting between her Italian boss and Eric Forrester.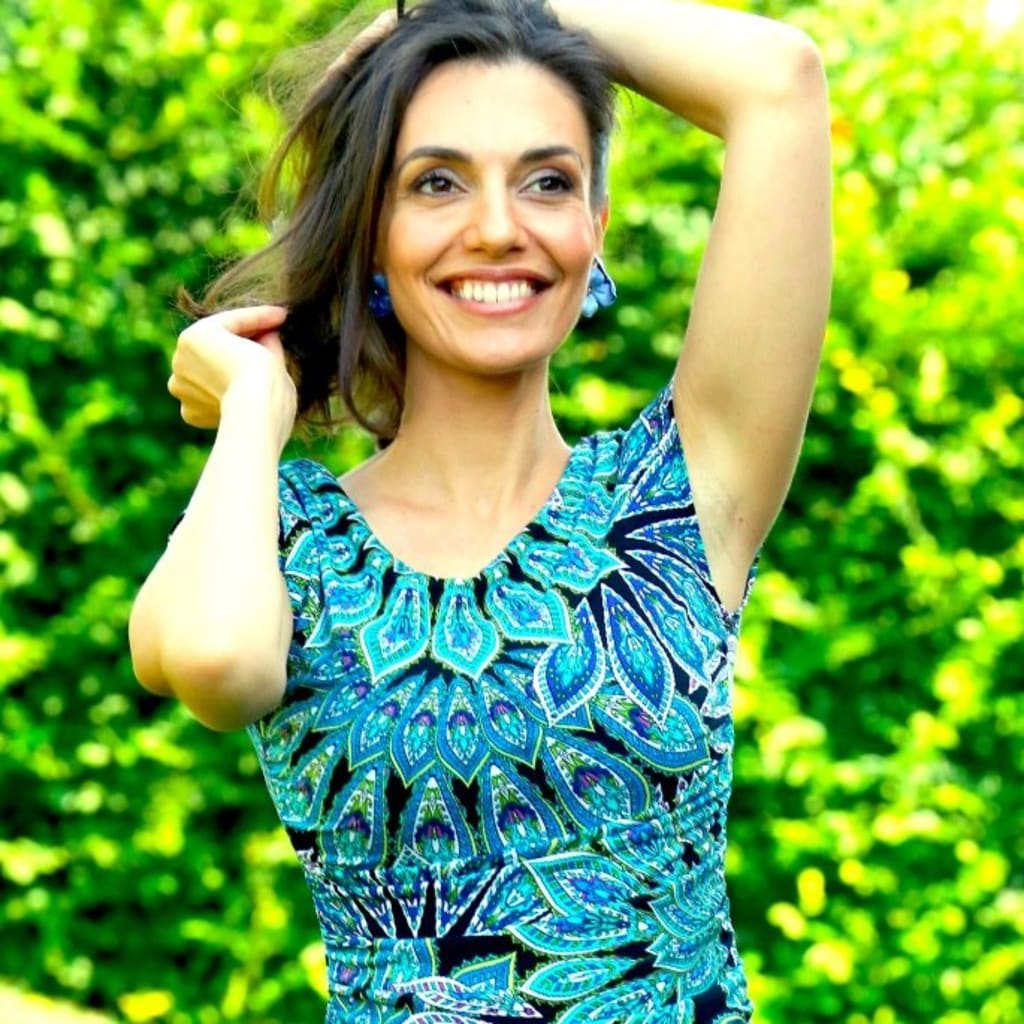 Angelina Marchetti comes to town.
Phyllis Summers is a woman on a mission on THE YOUNG AND THE RESTLESS. She gave Kyle and Jack video footage of Tara and Sally arguing in the elevator at the Grand Phoenix and practically begged Jack to believe her instead of Sally Spectra and Tara Locke. Spoiler alerts are now projecting what will happen next although some of them disagree on the detail. Phyllis is supposed to meet with Eric Forrester from THE BOLD AND THE BEAUTIFUL and one spoiler says she will catch a flight to LA and interrupt a meeting between the fashion mogul and Angelina Marchetti (Cristina Serafina).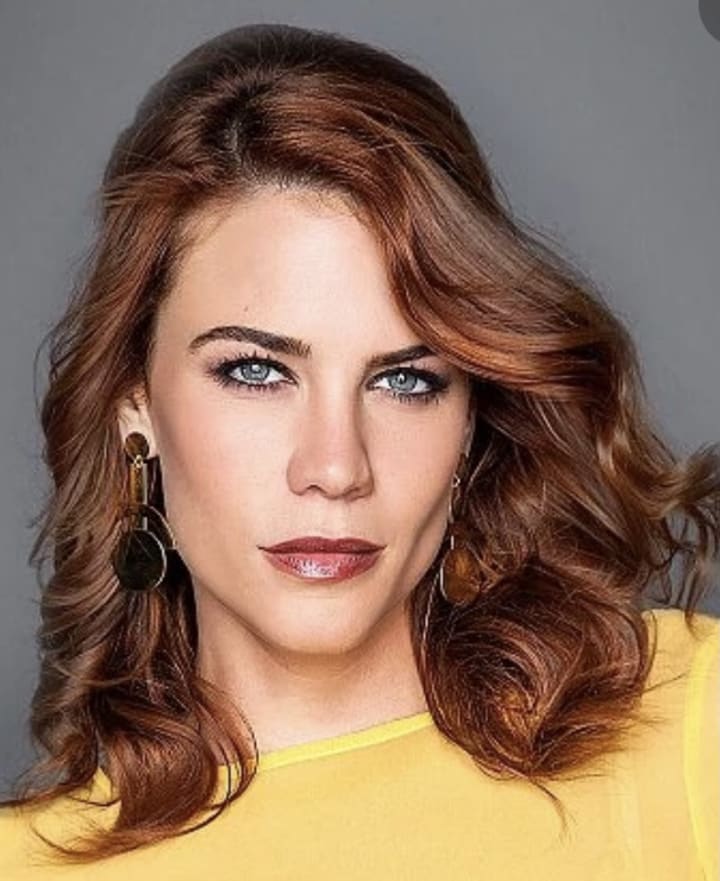 Marchetti is the woman who hired Summer based on Eric's recommendation which was prompted by Sally Spectra. Other spoilers are saying said that Eric was going to Genoa City but if Angelina is involved it makes more sense that she would show up in LA where Eric's fashion house is located. However, it takes place Phyllis is going to interrupt the meeting and come away with the answers she needs. Between Angelina and Eric, she should find out that Sally pushed for Summer to be hired and that she was not simply randomly chosen.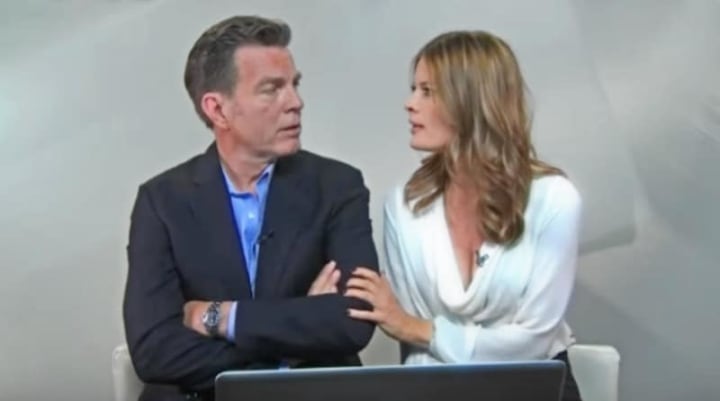 Between Friday, July 30, and Tuesday, August 3, Phyllis should have the ammunition she needs to prove that Sally got Summer out of the way in order to obtain her Fenmore's job. Phyllis will be so excited to be able to have proof positive that Sally is up to no good so that Jack will see that she is only looking out for those that she loves. Earlier spoilers suggested that Billy and even Nikki would find out the truth and it's possible they might add pieces to the puzzle.
Fans of Michelle Stafford are loving seeing her in her mama bear mode and leaving no stone unturned in order to help her daughter. Viewers are hoping that once this storyline is over that "Red" will not turn into a shrinking violet. Phyllis snooping and investigating while trying to prove her point is the way viewers enjoy this character. It was not fun to see her simply managing the Grand Phoenix without any challenges. This storyline has certainly been challenging and now is on it's way to ending.
On Thursday's episode of THE YOUNG AND THE RESTLESS, both Kyle and Jack were even more suspicious of Tara and Sally. They are now beginning to see that Phyllis was on to something and that they were too hasty in judging her. There will now be a race against time to get all the puzzle pieces in the right places and this will be the finest hour for Phyllis Summers. She knew all along that something ran Summre out of town but could not get her daughter to tell her the truth.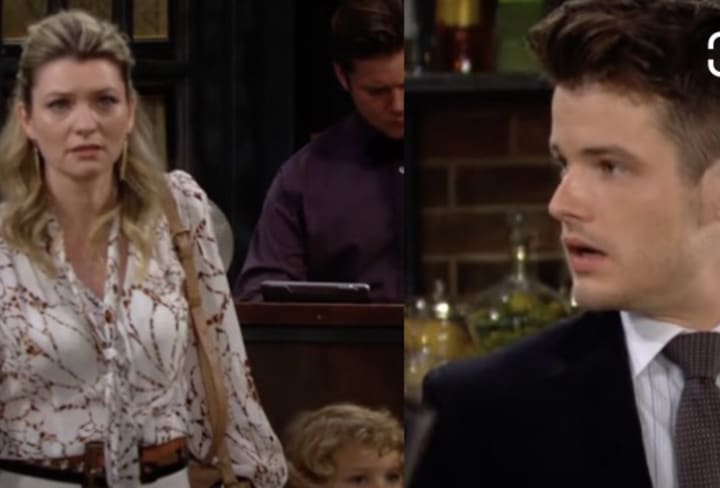 Jack and Kyle will have to eat crow and Phyllis will get to tell the father and son "I told you so." Sally and Tara thought they were so clever but had no idea who they were dealing with. Lauren warned Sally that you should never be on the receiving end of the wrath of Phyllis but she did not listen. There have been no rumors that either Sally or Tara will be leaving Genoa City but viewers are wondering how they can remain in town after everything hits the fan.
Jack and his son will not desire Tara to remain in the Abbott mansion but they adore Harrison.. Kyle will probably want to make a beeline to Italy once all of this is over and fans ae hoping he and Sumer will have their reunion on the air. A number of viewers have indicated they would not be opposed to recasts for Skyle at some point but right now the desire is to see Michael Mealor and Hunter King's version of Kyle and Summer get back together.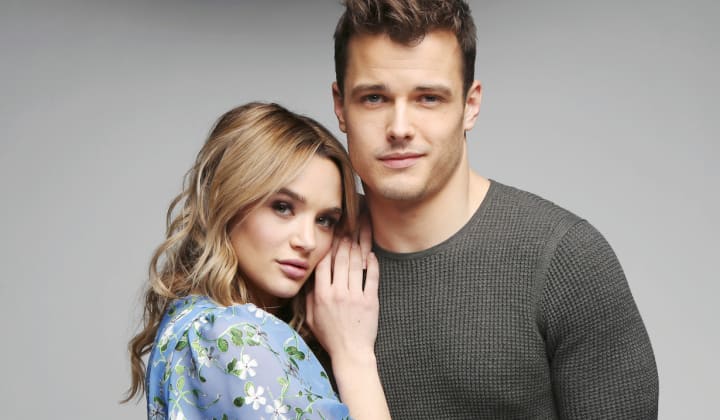 Phyllis will be full of herself when this is all said and done because she will have been right about both Sally and Tara. Spoilers have not yet indicated how Tara will be proven to be a snake but at the end of Thursday's episode Kyle knew she was a liar and his father realized the same about Sally. Jack asked Ms. Spectra what was in the text from Tara and she responded that she never saw it. Jack produced the video footage of Sally reading the text and she was busted. He told her he could not trust her and broke their date.
Kyle overheard Tara and her cohort discussing the day's events and Tara made the mistake of saying that she was handling everything on her end. Kyle heard her saying that she and Sally gave the Abbot men the same excuse about why they had been arguing in the elevator. Now that Jack and Kyle are wiser it will make Phyliss all the more believable. Stay tuned because spoilers predict that this next week will be daily episodes of "Can't-miss TV "on THE YOUNG AND THE RESTLESS.
entertainment
Cheryl is a poet, freelance writer, published author and former Newspaper columnist. She has degrees in Psycology and Biblical studies. She enjoys sharing natural cures, and Nostalgia related info. Tips are greatly appreciated.
Receive stories by Cheryl E Preston in

your feed