Peter August might be alive on 'General Hospital'
If Faison's son is dead this will cause problems for Finn and Liz in the long run especially since they are medical professionals.
On GENERAL HOSPITAL doctor, Finn and nurse Liz Weber have confirmed that Peter August is dead. They said they could get no pulse and did not detect that he was breathing. Perhaps the son of Faison and Alex Merrit has passed on to the other side but there are compelling reasons why he might still be alive. The first thing that viewers should take note of is that neither rumors, spoilers, leakers nor Wes Ramsey himself has confirmed or denied that his character has run his course in Port Charles.
The second issue is the fact that Wed Ramsey's contract on GENERAL HOSPITAL does not expire until November which is 5 months away. The third reason is that his body has disappeared and no one knows what happened to him or who may have taken him away. Viewers have noticed that Finn and Liz seem to be talking in code and are not saying exactly what took place with Peter August. There has been no confirmation and you would think Liz and Finn would want to shout to the world that the evil Henrik has met his demise. his is the 4th reason he might be alive.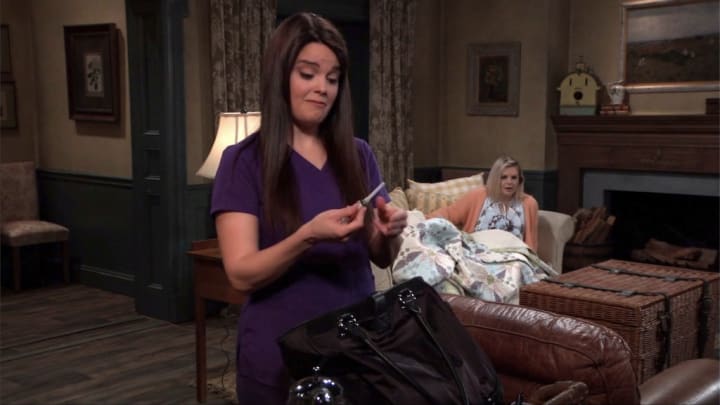 The 5ht and most compelling reason that Peter is probably still alive is the implications for Dr. Finn and nurse Weber. GENERAL HOSPITAL viewers are still stunned that they seemed to forget it is their job to save lives. Their actions were unprofessional and completely out of character for Hamilton and Elizabeth. fans are discussing this situation and have not yet put their finger on the main issue but something just seems off about this ordeal.
GENERAL HOSPITAL spoilers from Soap Dirt are projecting(suggesting) that Peter is "soap dead" which means that he will return. No facts have been given but only the suspicion that Port Charles has not yet seen the last of Henrik Faison. Peter was always talking to some mysterious person on the phone that viewers never saw. He gave this individual the order to kill Drew Cain as well as other evil tasks. Some fans thought perhaps Peter was working with Cyrus but he was in jail during the time all of this was taking place. There is also the fact that Cyrus Renault does not take orders but only gives them.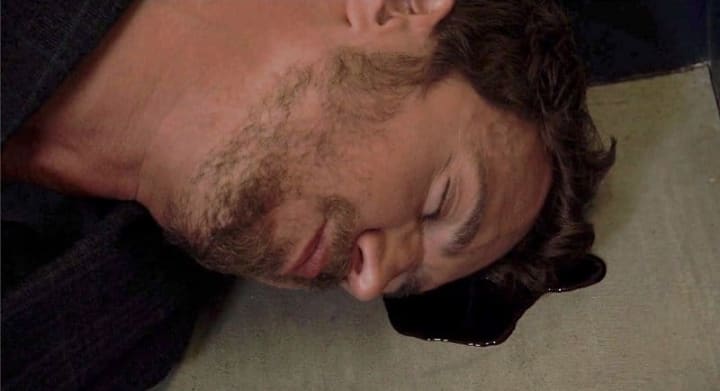 If Peter is still out there somewhere then he would have had to have an accomplice. Is it possible that his mother Alex is not dead and somehow showed up just in time to save his life? Peter was bleeding out on the stairs to the point that a doctor and a nurse both pronounced him dead. He will need extensive medical care somewhere in order to even regain consciousness. There have been many villains on GENERAL HOSPITAL who disappeared and were presumed dead and later turned up very much alive.
Liz and Finn's medical careers would be over if it were proven that they allowed Peter to die on their watch, Some fans are saying the surveillance footage should show the movement of all 3 on that fateful day. There is also the issue of all that blood that needed to be cleaned up. How could so many people come and go and a dead or dying body be disposed of or hidden? There is so much that GENERAL HOSPITAL viewers do not know regarding this situation and they are waiting for clues that will fill them in.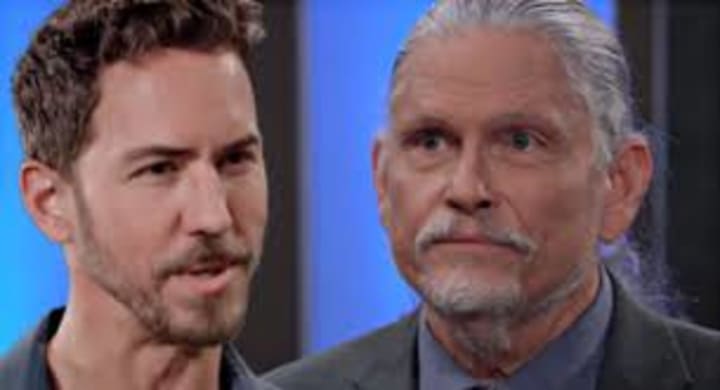 Wes Ramsey fans are hoping that he will stick around but with all of his crimes how could he not be sent to prison? GENERAL HOSPITAL viewers are wondering how long Maxie and BLQ will keep up the charade that baby Lu is Valentin's child. At some point, this secret must come to light and there will be a lot of heartaches. If Peter is alive he will stop at nothing to find his little girl who he believes was kidnapped by nurse Jennings.
GENERAL HOSPITAL viewers are also troubled by the fact that Maxie left Chloe deep in a hole to die and has told no one of her whereabouts. Austin is determined to lead a search party and they might find nurse Jennings, dead or alive but will not find baby Chloe. If the deranged woman Peter hired is still breathing her story will differ from Maxie's and this will be another issue to deal with. Are Chloe and Peter dead and gone and if they are not it spells trouble for Port Charles so stay tuned.

Cheryl E Preston
Cheryl is a poet, freelance writer, published author and former Newspaper columnist. She has degrees in Psycology and Biblical studies. She enjoys sharing natural cures, and Nostalgia related info. Tips are greatly appreciated.
See all posts by Cheryl E Preston →