Paris and Carter may have offers they cannot refuse on 'The Bold and the Beautiful'
Moving on after the Quinn fiasco will bring some challenges for Zoe's fiancee and her sister.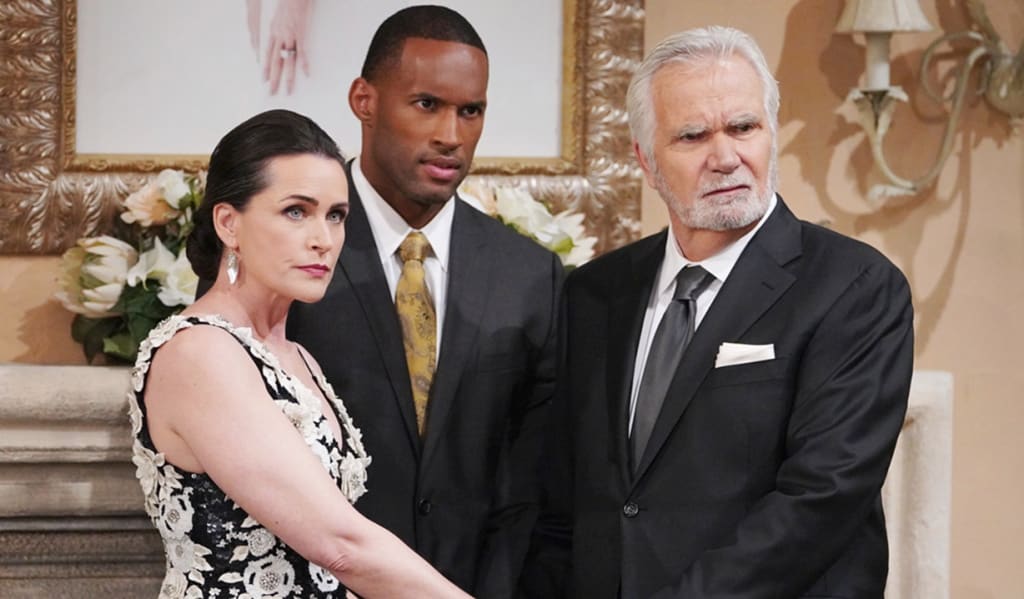 Quinn and Carter might disappoint Eric again
Spoilers for THE BOLD AND THE BEAUTIFUL tease that both Paris and Carter will be facing unexpected challenges this week. The duo are dealing with their individual roles in what happened to Zoe and the fact that she might not come back from Paris. They must also contemplate how to handle Quinn while moving forward after recent events.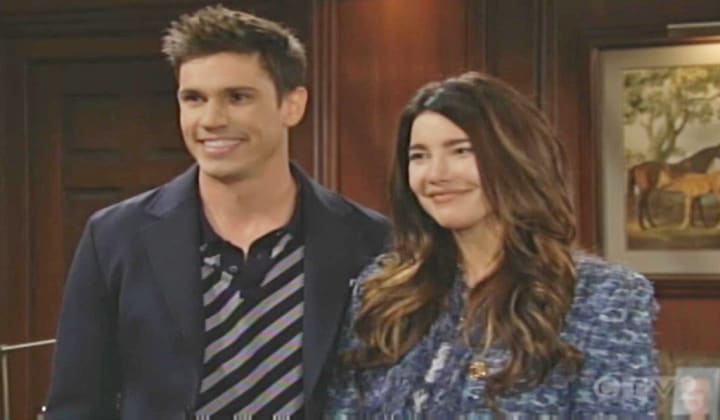 Last week Eric forgave Carter for cheating with his wife and allowed him to keep his job as CEO of Forrester Creations. Eric also took down the portrait of Quinn and asked Carter to give it to her. Some spoilers believe Mr. Walton is being tested and if so he failed badly, he and Quinn ended up in each other's arms again.
Carter should be walking on eggshells after dodging the bullet of losing his career. He is also living in Ridge's apartment so he could be out of a home a well. Eric and Ridge consider Carter as family and are trying hard to believe that Quinn lured him to her bed. THE BOLD AND THE BEAUTIFUL viewers know that Carter was a willing participant each time he has been with his boss's wife. He should be grateful to the Forrester clan and run from Quinn and never look back.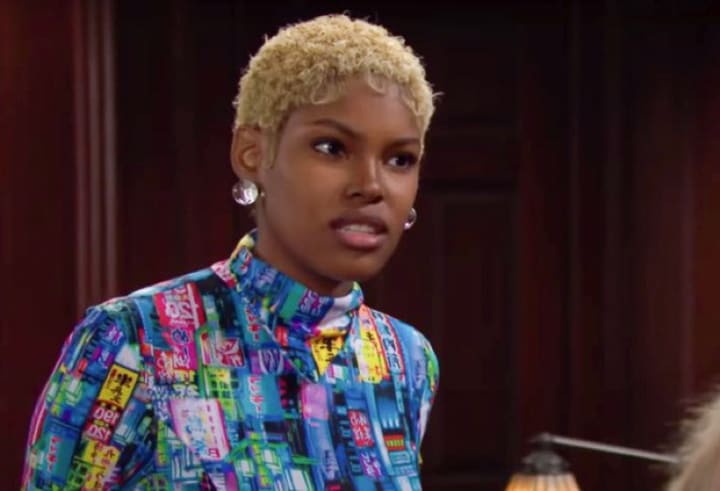 It will be tricky working every day knowing he betrayed the family that took him in while his mind is still on Eric's estranged wife. Quinn said she was happy that Carter did not lose his position but she can't stay away from him and this is going to bring big trouble. As far as Zoe, Carter's attitude seems to be out of sight out of mind but he will still have to see her sister every day when he goes to work, which will bring its own set of problems.
Spoilers tease that Zoe will receive some type of exciting offer this week but don't say what it is related to, The Forresters are thankful for her role in exposing the Quarter affair but no one knows if Quinn is planning revenge. Zoe is going to show up at Steffy's home to see baby Hayes Forrester Finnegan. She and Ridge's daughter have not had much contact in the past so the big offer might have something to do with this visist.
Spoilers suggest that Steffy might offer Paris some type of promotion at Forrester but this has not been confirmed. Another possibility is that Steffy and Finn might need a nanny and want to know if Ms. Buckingham would be interested. Spoiler alerts also indicate that Brooke might do something special for Paris because she told her the truth about Quinn.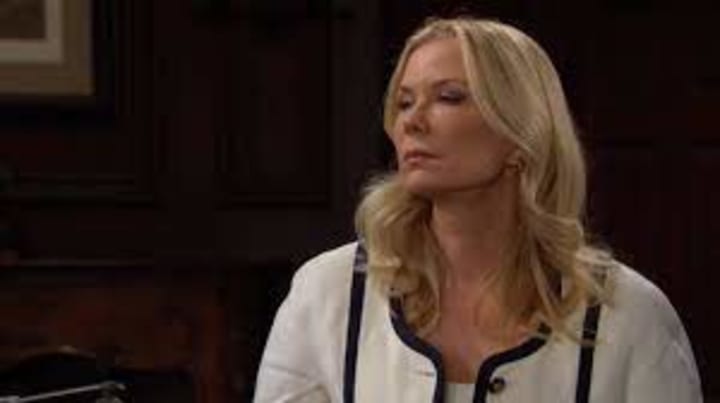 Things will be tense around Forrester Creations in spite of the fact that Zoe and Quinn are no longer there. Carter and Paris will certainly feel awkward around each other and Eric and Ridge will be watching Carter like a hawk. Eric already complained on Friday that his CEO should have been the first one through the door after what recently transpired. There will probably be pressure on Carter to perform and prove he is loyal to the Forresters.
There is also the relationship Paris has with Zende which seems to have stalled and not moved forward. Perhaps now that the dust is settling these two might begin a real romance if the other issues don't get in the way. ho What is the purpose for Paris going to Steffy and Finn's and is it more than to see their new baby? Will it be Ridge's wife or daughter who will offer Ms.Buckingham a chance of a lifetime and should she be looking over her back for Quinn to retaliate?
Can Quarter make a clean break or will they continue seeing each other in secret? If they continue their meetings they will eventually be found out. Will Eric and Ridge have to give their CEO the boot and could anything serious come from the relationship with Quinn? Which offer will Carter choose if put to the test, Will he give up everything for the woman he cares for or dump her in order to please Ridge and Eric? Be sure to tune in to THE BOLD AND THE BEAUTIFUL next week to find out.

Cheryl E Preston
Cheryl is a poet, freelance writer, published author and former Newspaper columnist. She has degrees in Psycology and Biblical studies. She enjoys sharing natural cures, and Nostalgia related info. Tips are greatly appreciated.
See all posts by Cheryl E Preston →