One relationship has ended but another may be starting on 'The Young and the Restless'
Love could be in bloom for a young couple while an older one has hopefully called it quits for good.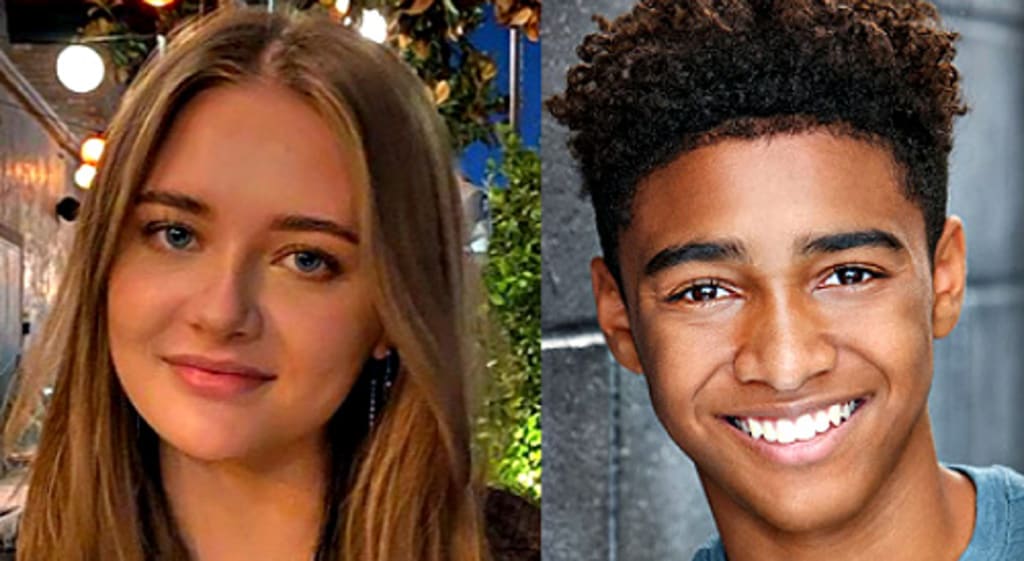 Wednesday's episode of 'The Young and the Restless' seems to have set things in motion for two potential couples in different ways. Jack appears to be finally rid of Sally and Moses and Faith hit it off really well. It's not known for certain whether or not Sally did the damage to herself or simply backed herself into a corner by her actions. It all began with Phyllis receiving complaints from hotel guests at the Grand Phoenix who said there was no heat in their rooms. She called in some experts and even Nick to check on the boiler.
One of those who complained the loudest was Sally Spectra and the two women got into a heated argument. When Phyllis accused Sally of having sabotaged her heating system, Ms. Spectra shows her true colors completely unaware that someone special is watching. She screamed at Phyllis that if she were going to do something to get back at her it would not be shutting down the heat. Sally says she would strike in ways Phyllis never dream of and Ms. Summers would not even know what hit her.
Sally turns around and is stunned to see that Jack has been listening to the exchange and has a perplexed look on his face. Sally accuses Summer's mom of setting her up but Jack chimes in and says that he came to the hotel to see Ms. Spectra and just happened to hear the conversation. Sally tried to downplay the situation and insisted that Jack misunderstood what he heard. He tells her that perhaps he is finally for the first time seeing her as she really is. Jack then tells Sally that their relationship is over and wishes her well. This is good news for Y&R viewers who did not want to see a union between these two individuals.
Kudos to the writers for nipping this budding romance before it ever got started. Many fans thought Sally was too young and others believed she simply was not the right type of woman to date Mr. Abbott. Now Sally will be struggling to figure out her next scam as all her plans have gone south. The only leverage she might have is if she tells Ashland Locke that his son Harrison might belong to Kyle. If she does this, however, she may as well kiss her job with Lauren goodbye and leave town. Sally is running out of options and perhaps out of time in Genoa City.
While Victor was at Crimson Lights with a message to Sharon from Adam, he notices his granddaughter talking to Neil Winters son. Victor thinks Moses hasd good head on his shoulders and is good for Faith. He even told Sharon that it was good to see his granddaughter laugh again. As Moses and Faith discuss Walnut Grove school and being bullied, Victor thinks about how Neil was always there for him in a time of need. As the teens get to know each other better, Victor acknowledges to Sharon that Adam is safe but points out that his son no longer desires to complicate Sharon's life by relying on her.
Sharon became angry and said sarcastically that it's a little late for that. She wants to know where Adam is but Victor refuses to give her answers since already told Rey where Adam was hiding before. As he processes how Neil was always there for him in a crisis, Victor tells Sharon that we all need someone we can count on. Sharon seems to regret how she handled Adam's situation but both she and Victor agree that Faith needs cheering up. Earlier spoilers suggested that Faith and Moses might get closer and teased that a romance might bloom. Be sure to stay tuned to find out if Neil's son and Sharon's daughter become more than friends and whether Jack can keep his word and stay away from Sally.

Cheryl E Preston
Cheryl is a poet, freelance writer, published author and former Newspaper columnist. She has degrees in Psycology and Biblical studies. She enjoys sharing natural cures, and Nostalgia related info. Tips are greatly appreciated.
See all posts by Cheryl E Preston →