New 'Justice League' Poster at SDCC Is a Gorgeous Alex Ross Painting Come to Life
This piece of 'Justice League' promotional art will blow fans of DC Comics — and especially fans of legendary artist Alex Ross.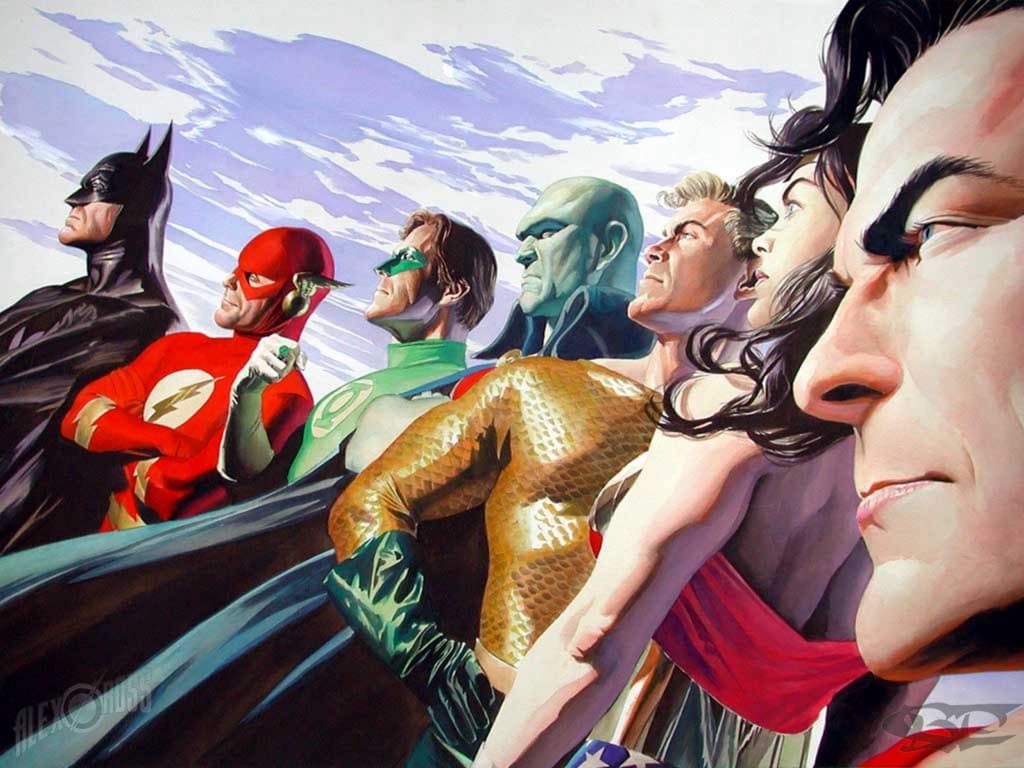 [Credit: DC Comics]
We're five months away from the release of Justice League, the next film in the DCEU, and today the league is uniting at San Diego Comic-Con. We've seen posters for the film before and a trailer, but the latest piece of promotional art will blow fans of DC Comics — and especially fans of legendary artist Alex Ross.
You can't save the world alone.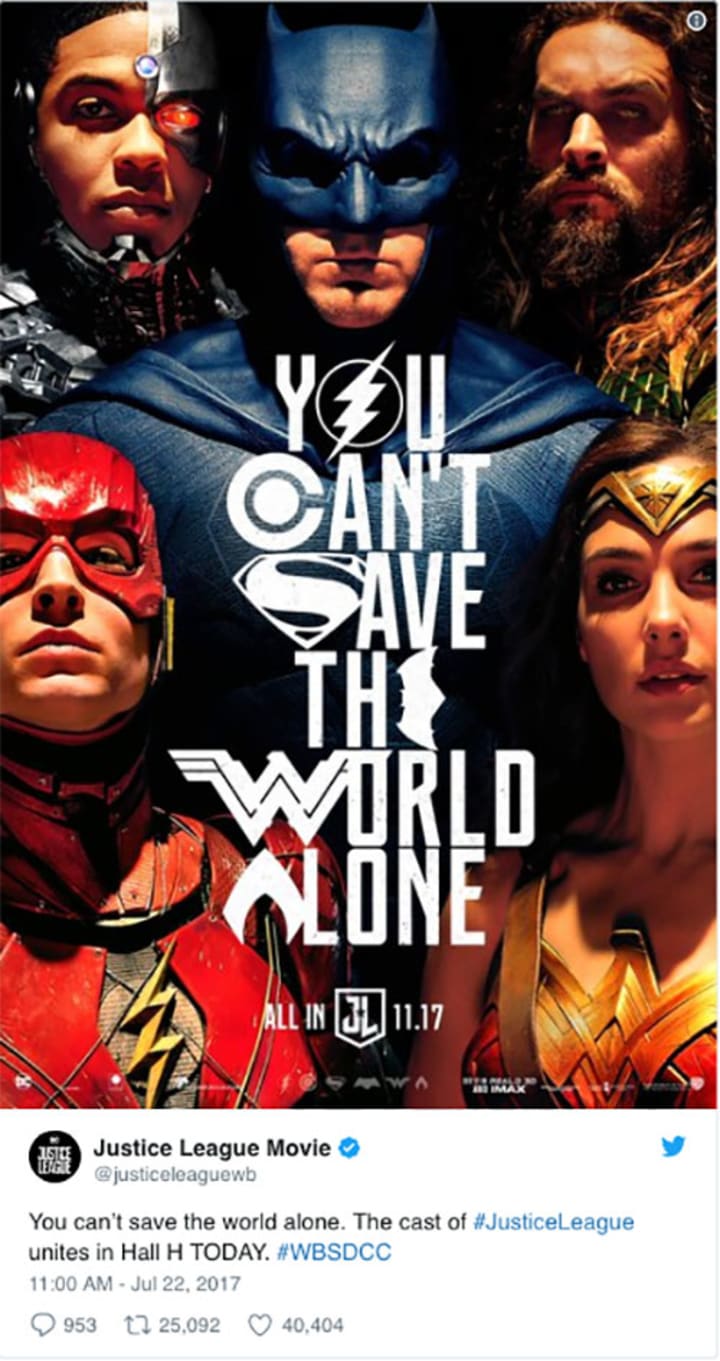 The first thing that strikes you about this #SDCC2017 poster is, unsurprisingly, Ben Affleck's Batman taking center stage. Flanked by Wonder Woman, Flash, Aquaman and Cyborg (all bathed in the same warm, moody light), the characters' expressions match their personalities — with Batman and Aquaman putting on a gruff face, Flash trying his best to do the same, Wonder Woman showing concern, and Cyborg looking slightly playful. You know, all the emotions that one feels during an alien invasion!
The poster is clearly influenced by Alex Ross's artwork, which features the full League looking on expectantly against a black background: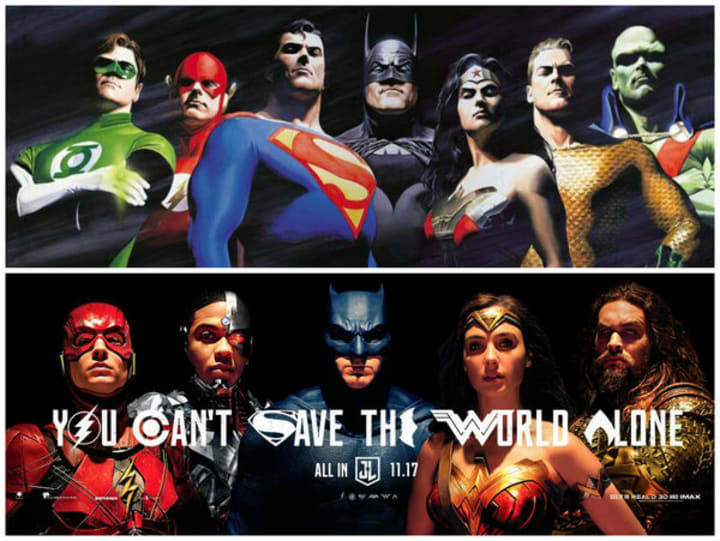 Batman, Wonder Woman, and Aquaman hold the same spots as the original photo, while Flash and Cyborg (replacing Green Lantern) have switched places.
This isn't the first time Justice League has used Alex Ross artwork as inspiration. The previous poster, released to coincide with March's trailer, reinterpreted another famous piece: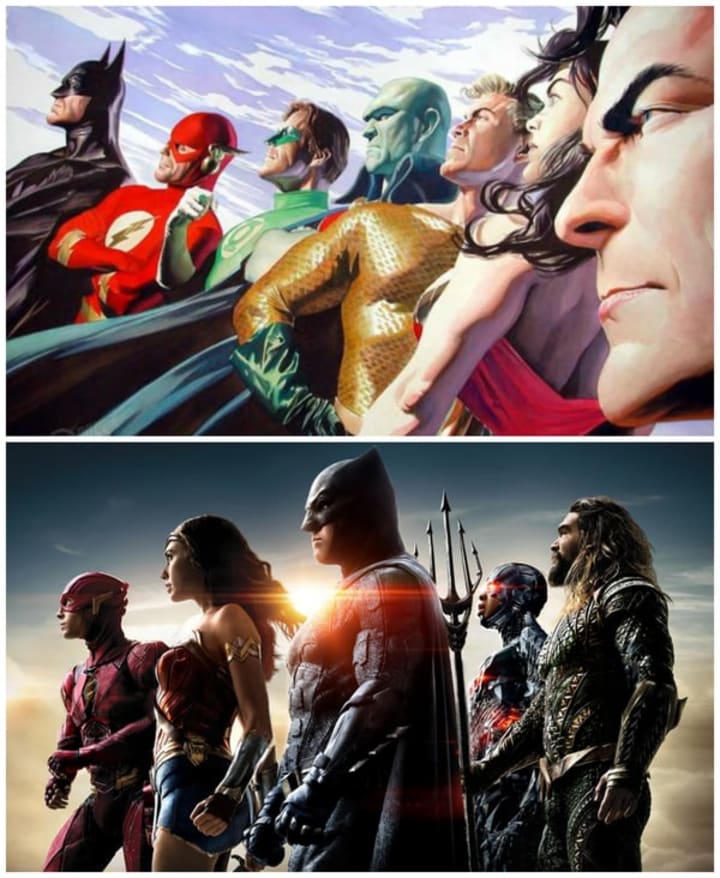 Both posters left out Superman, who has barely been seen in Justice League promotional material given his current deceased status in the DCEU. It's possible that he'll make an appearance in the marketing as we inch closer to the November release date. And if not, maybe his long-confirmed resurrection will surprise the two audience members who don't know that yet!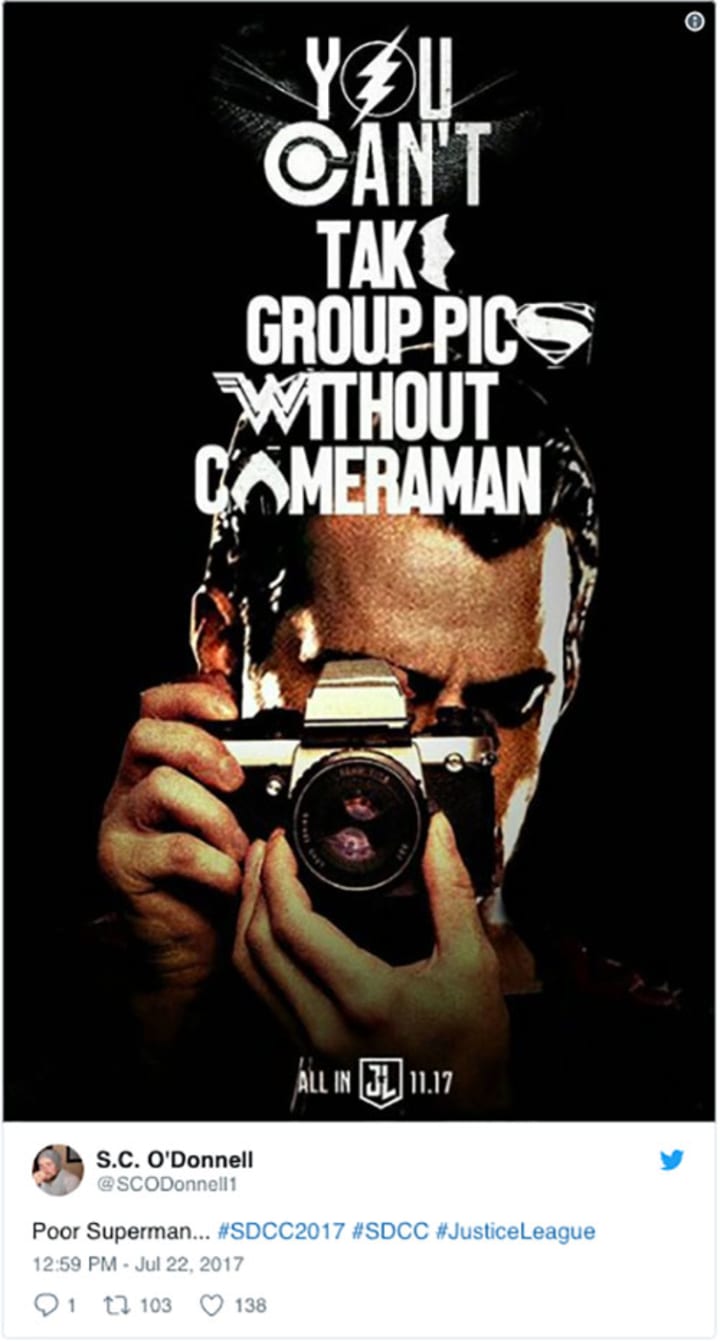 Justice League premieres on November 11, 2017.