My feelings for STILL2GETHER
Time, date and day is set for Still 2gether but how you feel about. I have tried to express some of feelings. If you want to know then read it.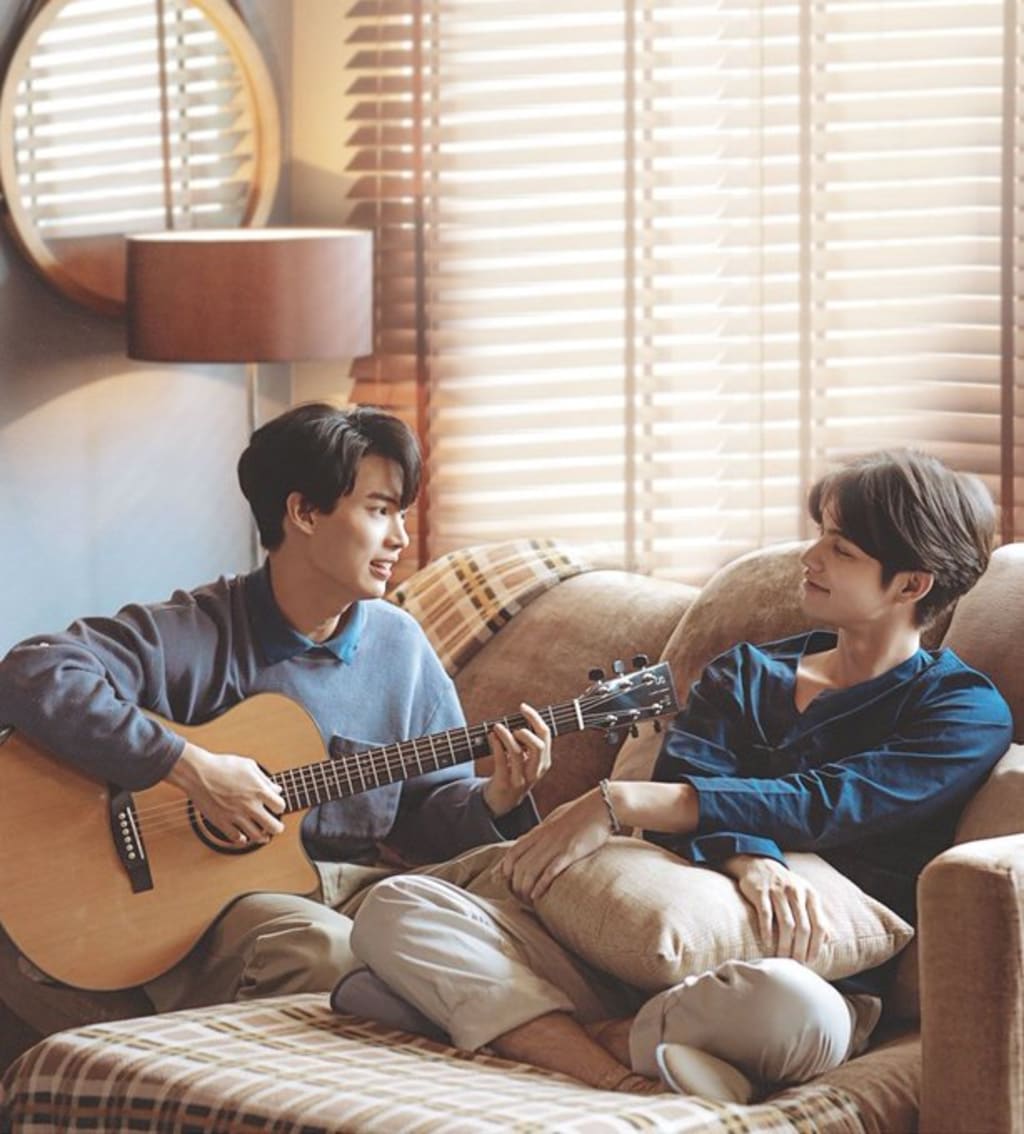 The Nuisance and The Handsome Prince
Everyone in their lives faces a situation where they don't want to continue walking through a particular path and at some point of life, they want to change that path whatever may be the reason. The same thing happened to me in the early days of the year where I wanted to be entertained but got bored with the vulgarity of various series. Then I started watching BL series, I got some relief but still felt like something is incomplete then I took a break from every kind of series for some time without knowing that my break was short-lived because of a particular series which hooked me watch it rather made me obsessed with it. That series was '2gether the series' which has changed me, my thoughts and my goals. Those 13 weeks has changed my vision towards various issues which are quite general and unattended topics. When I learnt that after about two months of the final episode, it is making a comeback with special episodes it almost made me go crazy. In a split of a second, my brain gave various stimulations to various organs. Without my knowledge tears rolling out my eyes, my lips were getting wider and wider because I couldn't stop smiling and my heart was pounding like a racing horse. I got scared and happy that the series which was over is going to appear again with brand new episodes on my screen. I am just waiting for August 14 so that I can once again meet the power couple who haven't done anything but I got many things from them. In the meanwhile, many are making assumptions about the storylines but I just want to express my feelings about the series which is going to premiere on August 14, Still 2gether. For me, it will be like a 5-week festival because Sarawat and Tine will be coming and melting my heart. I still remember during 2gether the series, there were some scenes where while watching those I used to get the feeling that whether I will survive or not. At the time of the pandemic, I was locked indoor but my heart was pounding as if I was on a great adventure where I can't stop grinning and smiling like a fool. There were many episodes which made my cheeks stiff because I used to smile throughout the episode. In these 13 weeks, I faced all sorts of emotions without going outside. This series is the series which made me hear Thai music with emotions and this is the first series which made to watch the episodes even if English subtitles were not present. This is the first foreign series which made me watch more than 10 times. The worst day during that duration was May 15, 2020, because on that day I was so sad that I was not ready to watch the final episode but I gathered all my courage and watched it but I felt like crying throughout the episode though the ending soothed my heart but parting with this series was like a break up in a relationship to me. It took me nearly two weeks to get over the fact that 2gether the series has ended.
Now, the special episodes of 2gether the series is going to air in August and I know many are happy that they can watch Sarawat-Tine and in the same time they are also sad that what will happen after 5 weeks but still I am going to watch it anyway. Because I know one thing that I might feel diluted because of the intensity and impact of the series. I am uncertain of the future and don't know what lies ahead about Sarawat and Tine but still, I am going to watch it and my advice to fellow fans is that everything we shall be facing is a part of an emotional cycle. So, let's all face the emotional roller coaster again because we all are in this 2gether. Personally, I am looking forward to hearing Tine calling Sarawat as 'Saraleo'; Scrubb's songs; the nuisance and handsome prince plant; man-type and some closure to Mil-Phukong story. I want to see the scenes where Sarawat and Tine are spending time 2gether in their 'love nest'. I am looking forward to the presenters of the advertisements of the series (lol) also.
Looking forward to watching the series and the reactions of the reactors also.