Mrs. Maisel is indeed marvelous!
Mrs. Maisel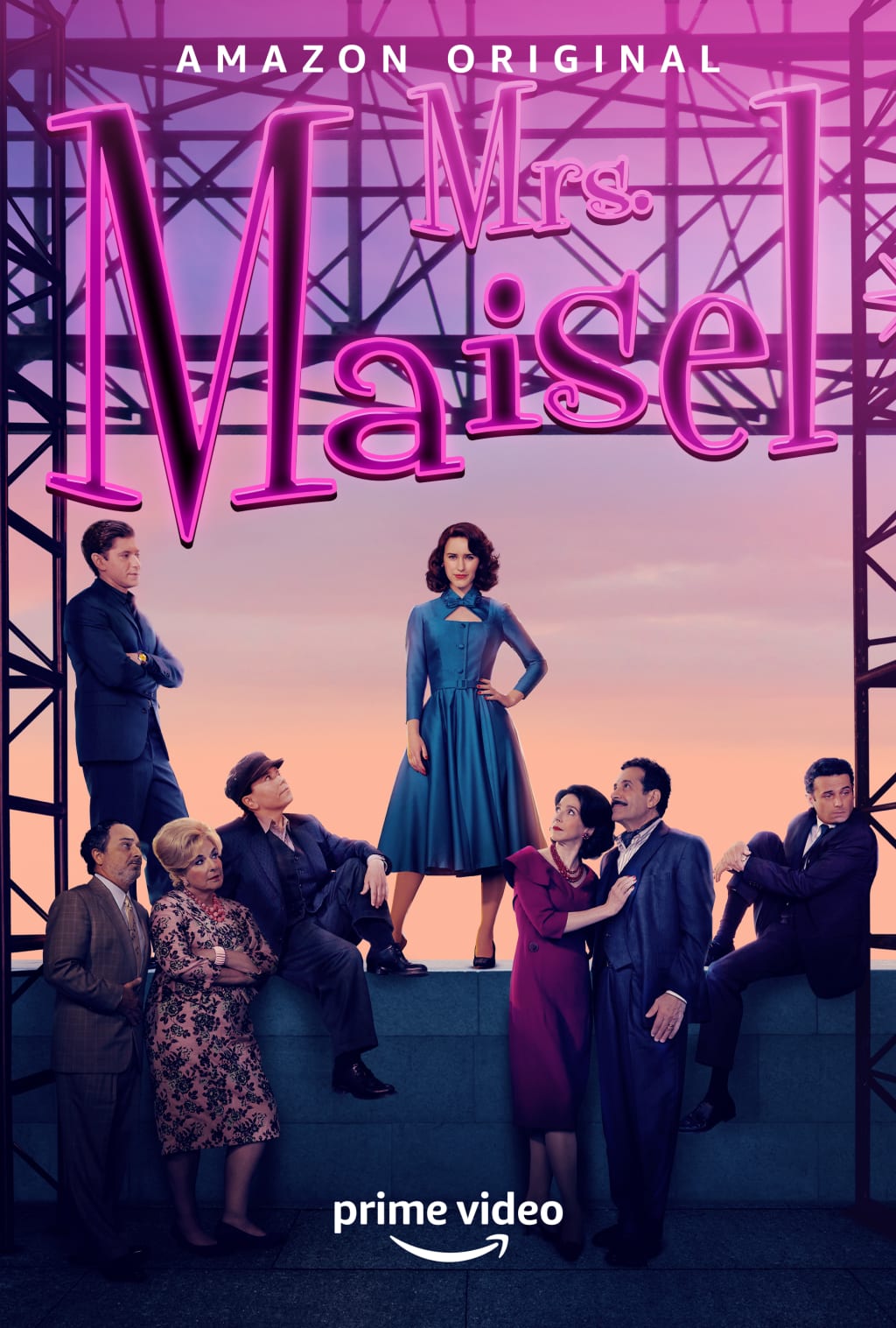 She came,saw and told jokes!
The Marvelous Mrs. Maisel is a series about a Jewish housewife in the late 1950s early 1960s named Miriam (Midge) Maisel who becomes a comedian Ala Joan Rivers. I love everything about the series from the fashion, the story, the eclectic cast of characters who have their own stories and drama going on within the series. The show is created by veteran Hollywood writing couple Amy and Daniel Paladino -Sherman. Also the show has been nominated for many Emmy categories and the lead actress who plays Mrs. Maisel Rachel Brosnahan won an Emmy for her work as Midge Maisel.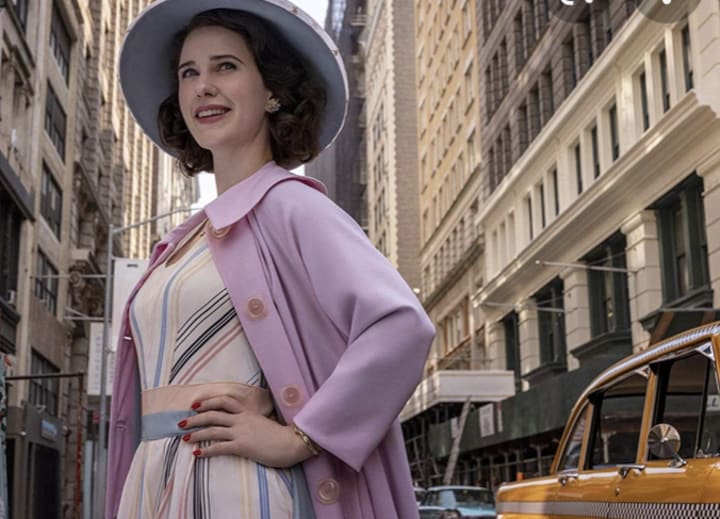 As before mentioned the show is a period piece set in the late 1950s early 60s on the threshold of significant cultural and societal change and evolution . The casts Jewish heritage is represented properly from the customs, the holidays, the food, the traditions and all of it done properly and accurately.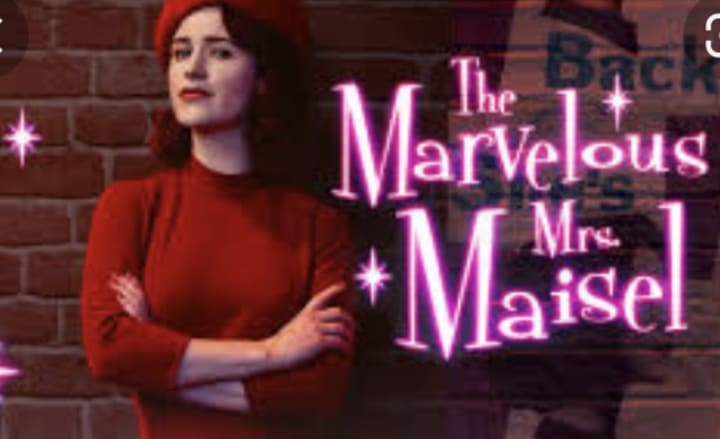 I love this series so much that I tried to get show extra work through an agency handling the show. Anyway back to the show midge's father Abe was a professor at Columbia University. He had an existential breakdown and discovered he had been counter culture all along. Her mother Rose a trust fund baby and a matchmaker. Midge's parents live in a penthouse apartment provided to them by Columbia University as long as midges father was a professor. Mitch's ex-husband your Maisel a former advertising executive who try to be a comic became a nightclub owner in Chinatown. Midge's manager Susie a tough and blue collar woman who discovered Midge when she was working at the gas light night club where Joel had bombed as a comedian.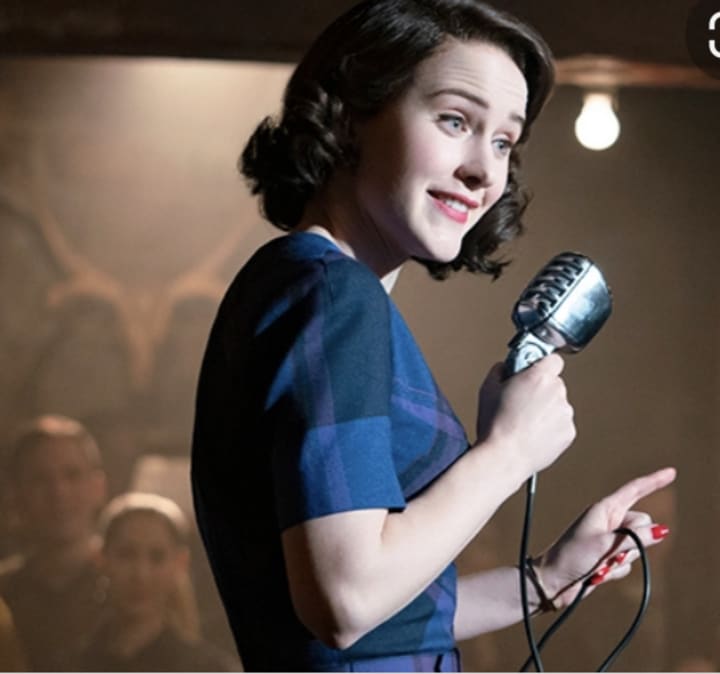 Midget ex in-laws owner dress factory Moisha her ex-father-in-law is a re-bunctious man and her ex-mother-in-law whose name I don't remember is the same way and she also owns part of the dress factory too. Midge's brother it is revealed that he was a government agent working under cover her father only found that out when he met with the board at Columbia University for what he thought would be a discussion about what he meaning Abe was working on at the time.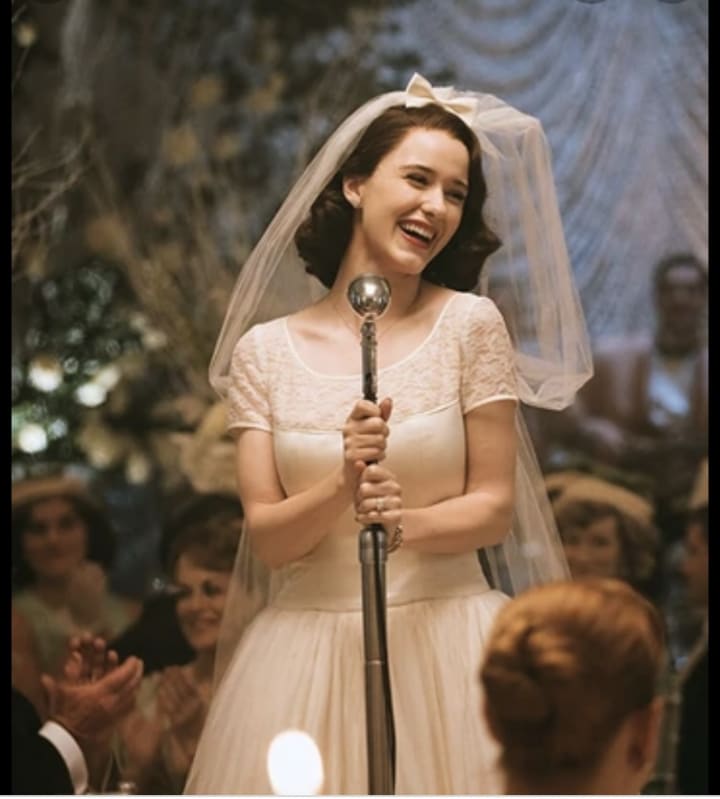 Everyone has secrets and living double lives throughout the show which makes it and made it that much more spicier and juicier to watch. Midge becoming a comedian and keeping it secret. Her mother Rose running off to Paris to where she lived before meeting Abe later revealing in their marriage that she was not happy. Joel cheating on Midge and also he revealed to his father that his girlfriend Mae is Chinese and pregnant. Susie, midges manager, revealing to Joel that she's been using midges money and begging Joel to management is money but never tell Midge. another of Susie's secrets that she had to tell Midge happened outside the theater where Midges comedic rival Sophie Lennon was performing. The secret was that Susie was also managing Sophie Lennon too. Shy Baldwin kicking Midge and Susie off of his tour when with bad advice to Midge from his manager to say on stage that Shy might or may not be gay.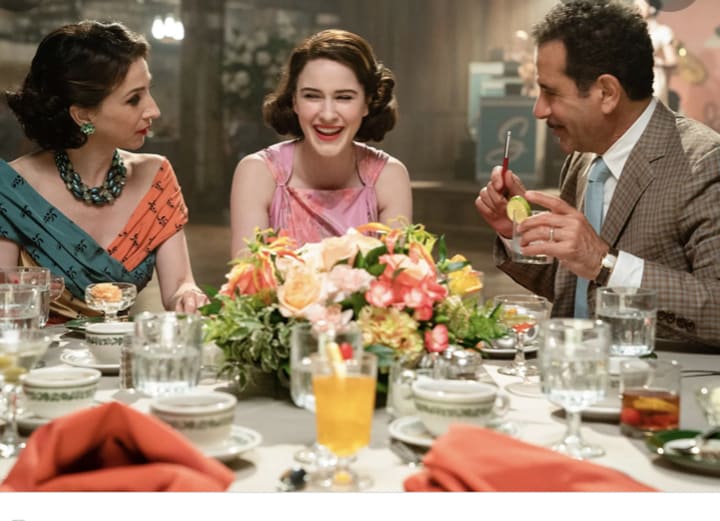 The comedy stylings of Mrs. Maisel: Midge had first unknowingly did stand up the night that Joel left her. wearing a house coat and a nightgown she found her way to the stage and started ranting about Joel cheating on her and leaving her. her comedic style is observational humor of the world around her end of her own life. Midge was a controversial comedian who constantly got arrested, the first time she was arrested was for exposing her breasts during her rant. In the show she meets and be friends another controversial comedian who in real life really did get arrested all the time Lenny Bruce. The show the marvelous Mrs. Maisel is a show that is true to its name.