Movies and Tapas
Days like these
Better Days? I tend to optimism, so I feel everyday can be a "better day". It's not what you do but how you approach life. It could be something you do with a friend, a partner or even just yourself. It's not necessarily where you go, where you eat or where you travel and it can be as simple as a trip to the movies.
The New Oxford Theatre 1927
My favourite cinema in Perth is the Luna Leederville Cinema in Leederville, an Art Deco beauty from the 1920s. The Luna Cinema was primarily known as The New Oxford Theatre and the building was designed by architect Samuel B. Rosenthal, a significant Western Australian architect who specialised in cinemas during the inter-war period.
The New Oxford Theatre had a capacity for an audience of 1286 and it opened in March 1927 with a gala performance that was a combination of vaudeville , live music, a short play, some comedy and a special appearance by Miss Australia, Beryl Mills. Sounds like quite the "knees up."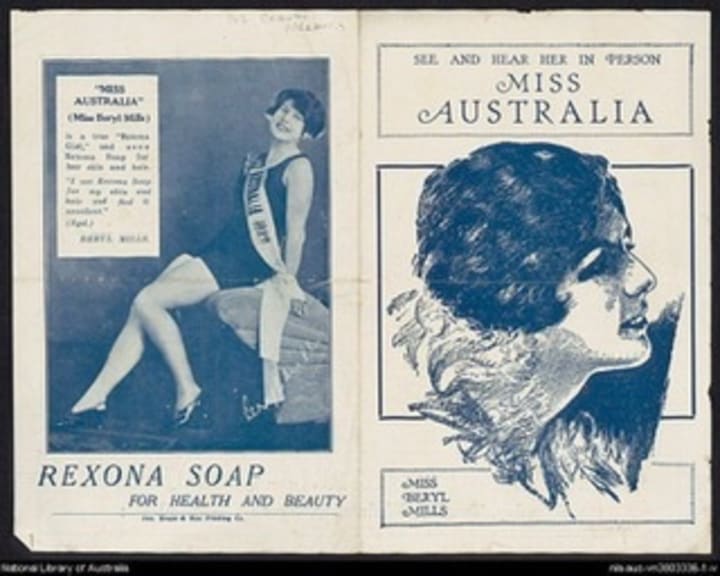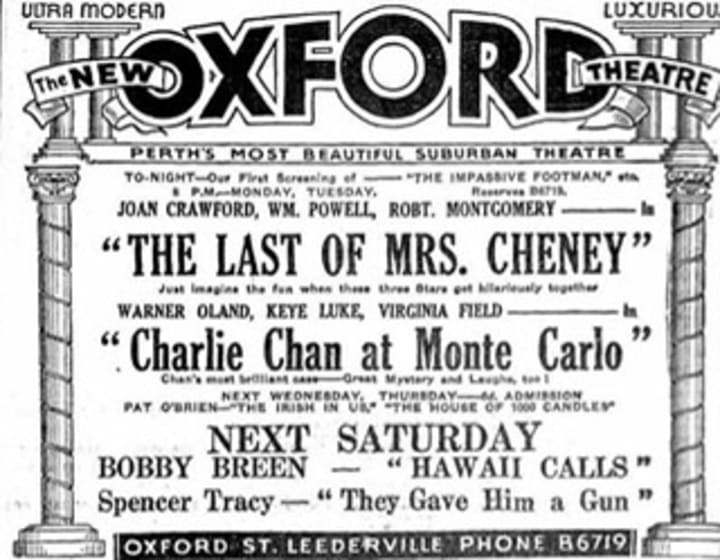 The New Oxford Theatre showed silent films accompanied by a musician playing the piano or organ and it was the first suburban theatre to install sound, which came about in September 1929.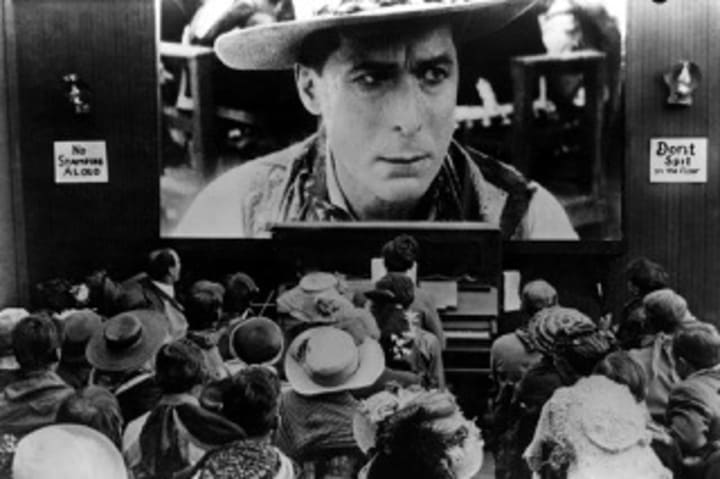 The New Oxford Cinema 1980s
Over the years the cinema went through numerous changes in both name and structure and in the the 1980s it was renovated by the then owner ,Cyril Watson, who operated the cinema under the name of The New Oxford. Watson provided live music on Sunday afternoons until he was offered and purchased the rights to the largely unsuccessful film "The Gods Must be Crazy" which was hugely successful in Western Australia and consequently ran for three consecutive years. I remember going to see it at least twice in that time.
In the mid 80s the cinema started to show independent films and went from strength to strength. The cinema was renamed Luna Cinemas in the 1990s and it was voted the best Indie-Urban Cinema in Australia in 1998 and 1999.
Luna Leederville 1999
In 1999 there was another renovation and the Luna Palace Group took over the cinema changing it's name to Luna Leederville.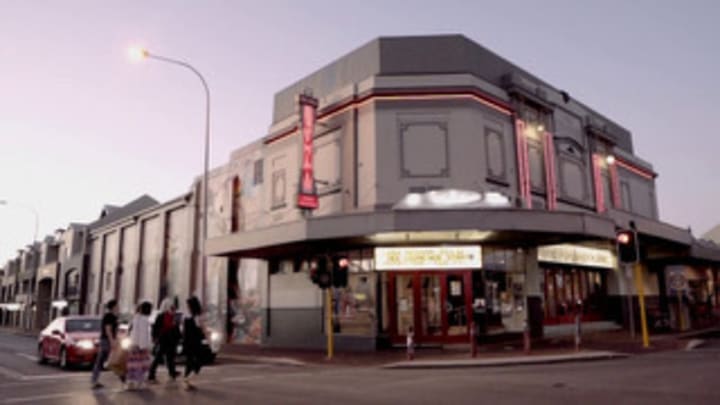 It is to this cinema that I will be going the first chance I am able. We have a big screen television in my house and a room we call "The Theatre" but it pales in comparison to an outing to my favourite cinema with my favourite person. I don't actually mind what film I see.
From the moment I set foot in Luna Leederville I am immersed. The interior of the building is painted a bold red with contrasting blue. Posters are plastered on the windows and walls advertising coming or current independent films .
The smell of freshly popped corn smothered in butter assaults my olfactory senses along with espresso coffee brewed on site.
We approach the counter to purchase tickets . My partner gets in the ticket queue and I join the candy bar line with a clear list in my mind. I am having a vanilla choc bomb and a cup of coffee, while my partner would like a glass of Chardonnay and a rum and raisin choc bomb. We are creatures of habit.
The one time we strayed from the norm and tried something different we ordered a cheese board with our drinks and ended up with an irate cinema goer hissing in our ears that we were "crunching too loud" and "did we intend to keep doing this for much longer?"
Something we remember, laugh about and tell as an amusing anecdote to this day.
The Choc Bombs, it has to be said, are beyond compare and I am yet to find another cinema that makes them better. The ice-cream goes all the way to the tip of the cone and it is the creamiest of ice-cream. The chocolate coating is thick and of the most fine chocolate. When you bite into the outer coating beware your white shirt because you will inevitably drop a piece.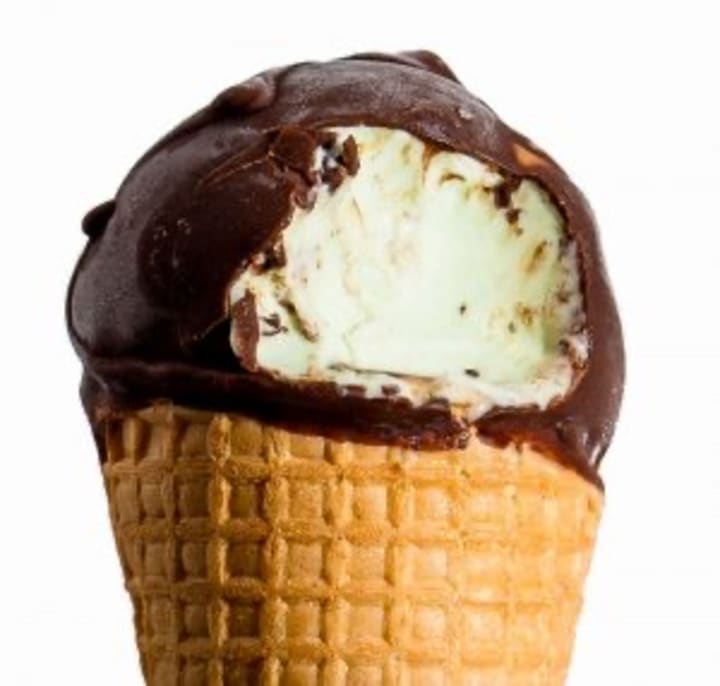 Luna Leederville has a number of different cinemas within it's complex. There is the main cinema which is a grand affair with beautiful Art Deco trim and incredible lights. The seats are comfortable but they are old-school with lots of leg room and no cup holders.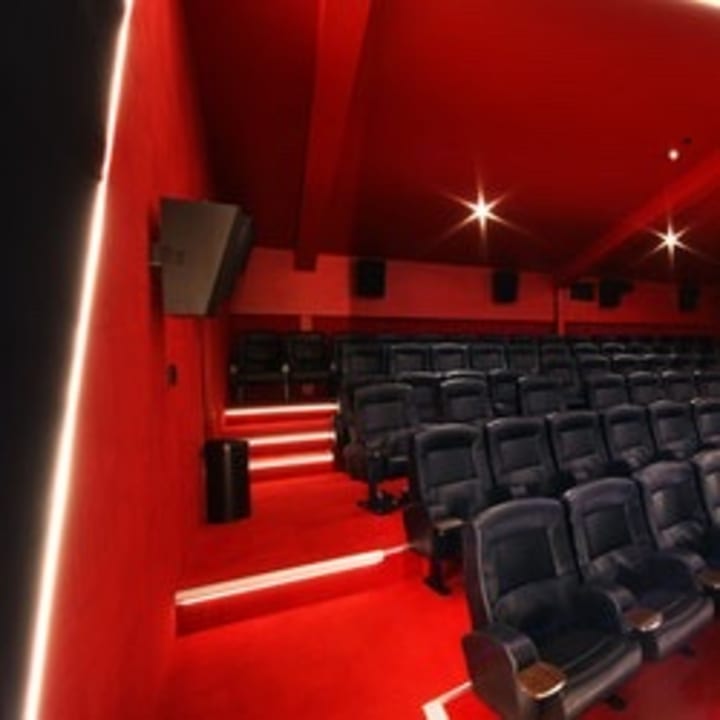 The smaller cinemas range from the mid-sized cinemas situated upstairs via the grand old staircase and two smaller cinemas in the building next door that seat up to 40 people so its important to get in early so you are not sitting right at the front. There are also three brand new small cinemas with their own bar and ticket office just a bit further up Oxford Street.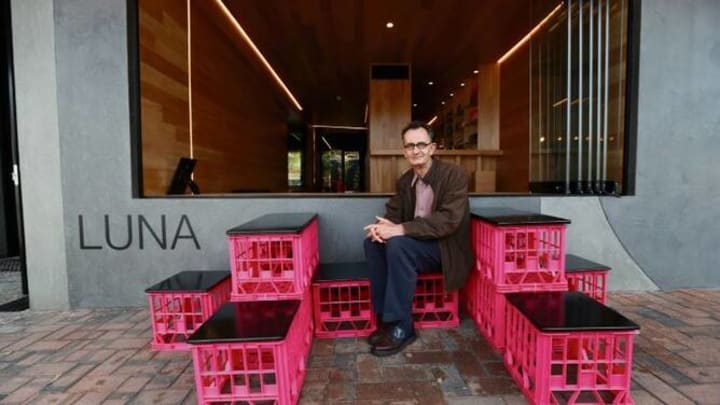 I do like experiencing all facets of Luna. The brand new cinemas are very plush with leather seats that swallow you with their comfortable cushioning and generous cup and snack holders. The outdoor cinema which operates in the summer months is small and cosy as people squeeze into every spare space with a bean bag and their food and drinks. Something I find hard to imagine happening again following the current restrictions.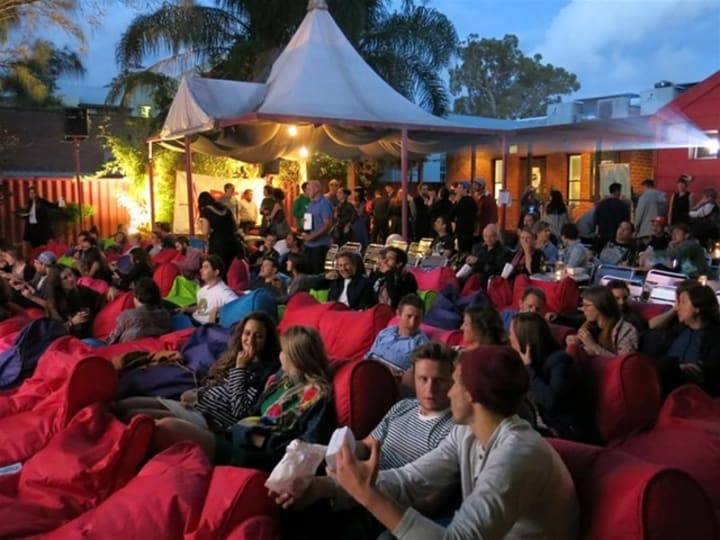 We settle into one of the new smaller cinemas. Sinking into our comfortable chairs we carefully unwrap the plastic from the ice creams and take the first risky bite into the chocolate coating. "Crack" and you're in! The sounds of people grazing around us and the whispering of couples and friends making themselves comfortable is familiar and something that I have missed.
The film starts and we sink down into our seats looking excitedly at one another. This has been a long time coming!
We may have been lucky and will be sitting in one of the seats that has no arms to divide it , fondly known as a "love seat". Silence descends on the theatre as the lights lower and the film commences.
Pinchos Bar De Tapas
When the final credits roll we stand and stretch and exchange opinions. Despite the fact that we have consumed the delicious choc bombs our next stop after we have adjusted to the outside temperature is the tapas restaurant in the same street called Pinchos Bar de Tapas. This restaurant is in a class of it's own and it offers authentic Spanish style tapas accompanied by delicious wines and a range of beers.
You can book a table at Pinchos but it is easy enough to just walk in off the street and get a table. If they are busy they will take your mobile number and send you off to have a drink at one of the nearby bars. We have never had to wait for too long for our call.
I have a soft spot for this restaurant as it is the place where I always meet my two very good friends to commemorate our trip to Spain that we took a couple of years ago. We walked the Camino de Santiago and sampled all the delicious morsels Spain and later San Sebastián had to offer. As I said before, Pinchos is authentic.
So, anyway we are lucky enough to get a table and we sit and order from the Pinchos menu, a list of divine morsels from a tick box ordering sheet. Such delights as:
Shaved jamon, morcon salami, pate Iberico, goats cheese w/ honey, grilled chorizo, manchego cheese, boquerones 'Spanish white anchovies', grilled chicken skewers w/ pinenut, chilli & currant dressing, rocket, lemon, guindilla pickles, olives, flatbreads, hummus, PX vinegar & evoo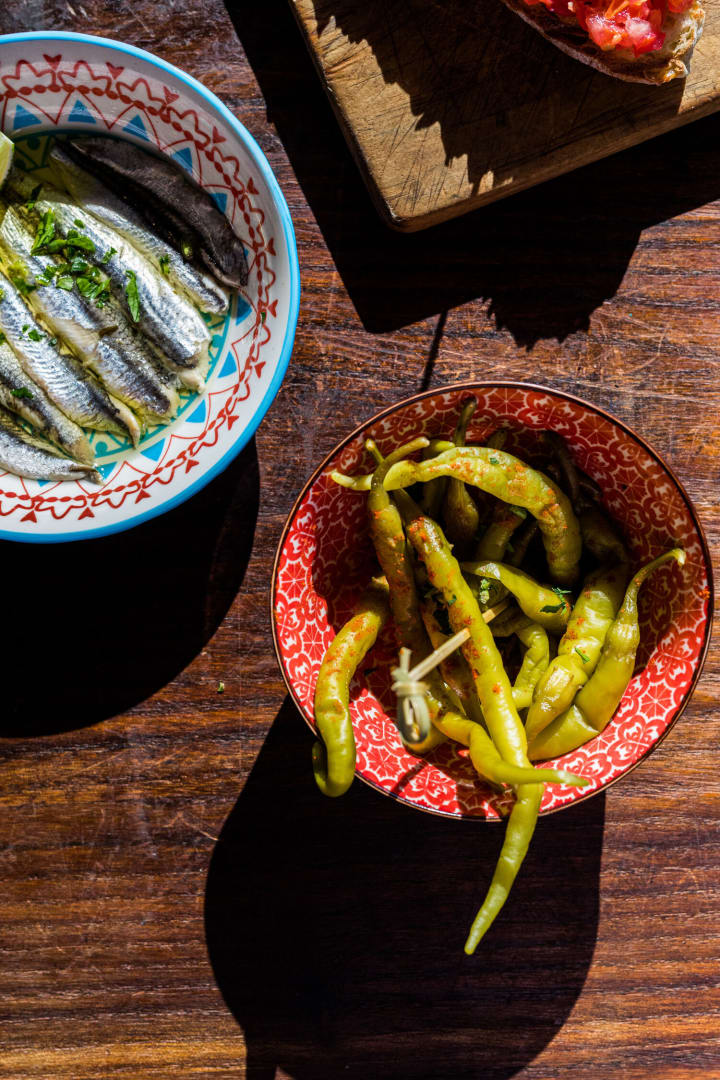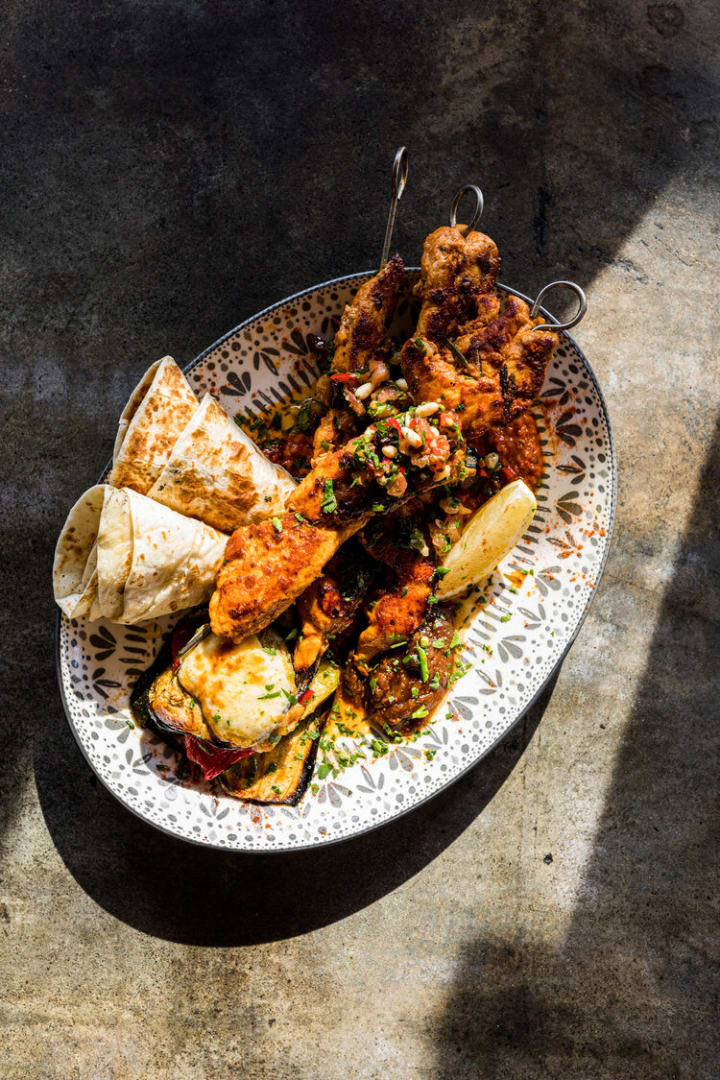 And that's just the beginning! The portions are small as tapas are wont to be and they are just enough to give a taste, to leave you wanting more. As the dishes keep arriving we are never quite sure if we have ordered enough or too much. There is always the chance to order extra if it is the former or to squeeze that last piece of goats cheese drizzled in honey into your mouth if it is the latter. The tapas are always washed down with the amazing taste of Sangria and occasionally a beer , depending on my mood at the time.
We sit outside at the high tables. Even if it is a cold evening it will be warm as the restaurant has outdoor gas heaters to keep the chill away. The soft chatter and laughter of those sitting close to us adds to the ambience as does the steady flow of people strolling along Oxford Street on their way to dinner, drinks, movies or a small bar.
When we have eaten our fill of deliciousness and mopped up the remaining Spanish olive oil using the bread we beckon for the waiter to give us the bill.
By this stage it is late and we make our way home feeling satisfied and sated after such a long cultural drought.
As I write this I feel that longing for what I have described but I also feel extremely lucky to be living in a country where we haven't been as affected as some and I can see that what I have wished for is probably going to be a reality sometime soon. I also can't complain because I have had the freedom to go outdoors and get into nature while I know others haven't. Western Australia is a wide open land and for that I am very grateful!
entertainment
About the author
Freelance writer, amateur photographer, occasional performer of personal stories @Barefaced Stories. Lover of nature, music and art. I write content and copy for small businesses and teach part time in Perth, Western Australia
Reader insights
Be the first to share your insights about this piece.
Add your insights