Movie Review: 'Wonder'
Wonder is the family movie surprise of 2017.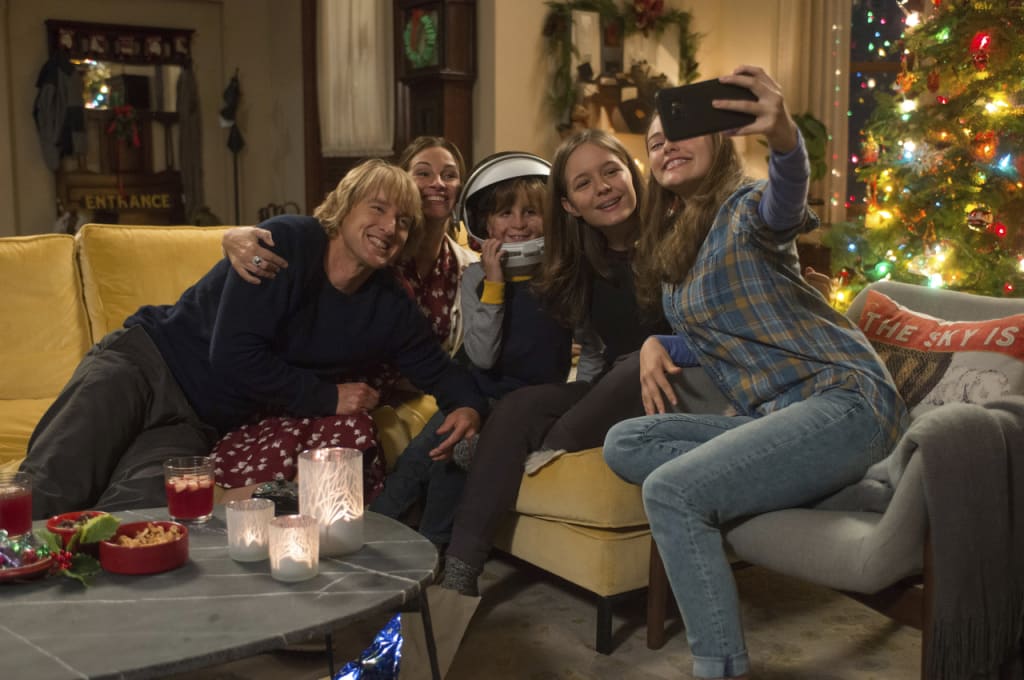 Wonder is a real, well, wonder. Rarely do tear-jerkers work as well as what director Stephen Chbosky assembles here. Everything in Wonder seems set to be a clichéd way of sucking out tears. A child with a facial deformity, a pair of goodhearted parents, a sick dog, these are all elements that under the guidance of a lesser director, would be used to physically assault audiences in the search for tears. Stephen Chbosky is, quite thankfully, a terrific director and he employs these elements in the way a good director does.
Wonder stars the exceptional young Jacob Tremblay as Augie Pullman, a boy born with a facial deformity that caused him to go through several life-altering surgeries. Auggie is about to go to public school for the very first time on the insistence of his mother, Isabel (Julia Roberts). Isabel has home-schooled Auggie for the first years of his school life but at nearly 10 years old, she feels it's time for him to be around other kids, to begin trying to find normalcy.
Auggie is enrolled in a private school run by Dr. Tushman (Mandy Patinkin) who has instructed several students to welcome Auggie and be his friend. Auggie is initially troubled but eventually earns a genuine friend in Jack (Noah Jupe), though not without the pitfalls of youthful struggle. The journey of Auggie toward a normal life at school would appear to be the focus of Wonder but director Stephen Chbosky, who shares screenplay credit with Jack Thorne and Stephen Conrad, smartly breaks up Auggie's story with those of Auggie's sister, Via (Izabel Vidovic), Via's friend Miranda (Danielle Rose Russell), and Jack, each of whom is given the chance to give layers of much needed and welcome life and story to their characters.
The screenplay for Wonder is quite smart about not pushing Auggie's story so much that it becomes cloying or pushy, and Tremblay does a wonderful job of giving Auggie a life we genuinely care about versus just relying on the facial deformity and a simpleminded face off with a villainous bully. Tremblay is a character beyond the face and the film is smart to let Tremblay explore the space of Auggie. Chbosky gives everyone in the cast weight and care, and the way their struggles underline Auggie's struggling is exceptionally well-done by all involved.
Julia Roberts hasn't been this good since her underrated turn in Eat, Pray Love. Playing a frumpy housewife may not be the way we generally see our Julia, but pay attention and you see her lighten up on the frump as she grows as a character away from the role of just the concerned mom. It's a minor touch, but Julia's wardrobe improves as the movie goes on and her Isabel becomes a more independent but nevertheless loving woman.
If anyone gets the short shrift in Wonder it's Owen Wilson as Auggie's dad, Nate. Wilson is playing yet another variation on Owen Wilson in Wonder and that means he's still charming but far more shallow than the rest of the cast. Thankfully, the role of Auggie's dad doesn't require much of the actor and he's allowed to simply exist and be charming in that classically Owen Wilson way, if you find typical Owen Wilson characters charming. Wilson does get one lovely scene in Wonder but it's a minor spoiler and I want you to see it for yourself.
Wonder surprised me and continues to surprise me. This is a family film of remarkable quality. Wonder is a completely uncynical, earnest family drama with genuine charm. I was really expecting to be manipulated, annoyingly pushed around by a young character you're required to love just because he exists and has an impairment. Wonder is a great deal better than my expectations. I likely should not be so surprised, Chbosky did adapt the seemingly unadaptable Perks of Being A Wallflower into one of the best movies of 2012. If any director could make a family movie into something genuinely charming and accessible without being cloying and pushy, it's the guy who made a super tough novel into a wonderfully winning romantic coming of age tale. Kudos Mr. Chbosky.
movie

Sean Patrick
I have been a film critic for more than 17 years and worked professionally, as a member of the Broadcast Film Critics Association for the past 6 years. My favorite movie of all time is The Big Lebowski because it always feels new.
See all posts by Sean Patrick →