Movie Review: 'Prey' is a Terrific Predator Prequel
Prey is a very cool extension of the Predator franchise.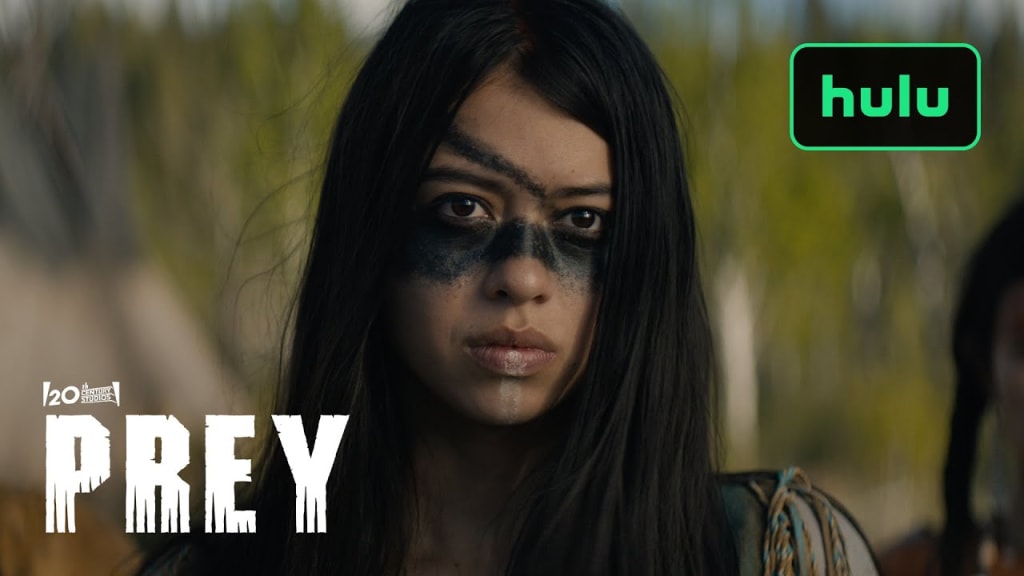 When it's good, the Predator franchise is arguably the best action movie franchise going. As my proof of that claim, I give you the new Predator prequel Prey. Debuting on Hulu, Prey is a gorgeous looking movie that also happens to be a badass, blood and guts action movie. Everything you've enjoyed about the Predator franchise, aside from Arnold Schwarzenegger, can be found in Prey making it a must see for fans of the franchise and just a really terrific action movie.
Prey stars Amber Midthunder as Naru, a young Comanche woman in 1718 who dreams of being a hunter like her late father. Being a young woman she is underestimated by everyone, including her older brother, Taabe (Dakota Beavers), a beloved young warrior and leader in the tribe. When what they believe is a lion begins to lurk near their settlement, Taabe is part of the hunting party to catch and kill the beast. Naturally, Naru tags along in hopes of getting her chance to prove herself as a hunter.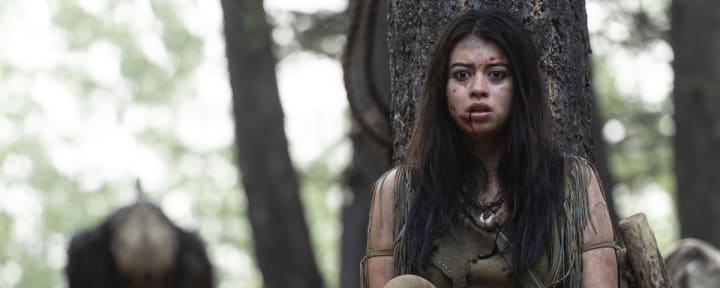 You've likely already guessed that this is not a lion that they are dealing with. Indeed, the highly intelligent and intuitive Naru also has a strong inkling that this is not just any average predator in the wild. Nevertheless, they persist and hunt the lion all the while we know that they are being stalked by the ultimate hunter, the apex, the Predator. There is also a lion but the lion is only lurking in the area because it is hiding from the real Predator.
Prey is directed by Dan Trachtenberg and written by Patrick Aison. The pair have a logical progression that they employ to tell the story of Prey. Smartly, the script allows Naru to demonstrate her talent as a fighter, a hunter and someone who could reasonably outwit a dangerous predator. While doing that, the film also highlights the minimal but still existing vulnerabilities of the big bad Predator.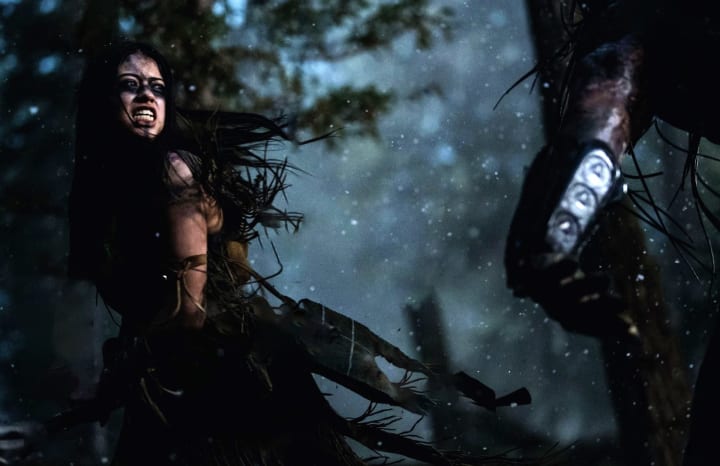 We need to believe that though this is unquestionably a David vs. Goliath scenario, that there is a reasonable chance that our David could survive and the movie smartly contains scenes that show how adept Naru is at survival and fighting. She's an innovative and intuitive warrior who knows when to run away and when to stand and fight. Yes, there are little contrivances to help along the way but even those contrivances proceed from a place that makes some sense.
The biggest asset to Prey is star Amber Midthunder whose physicality has a charisma all its own. Her eyes are wise beyond her years and her passion for proving herself as a warrior is exciting to experience. Midthunder plays all of this very seriously and well, she should, considering the horrific life and death battle she's in alongside her fellow tribesman. This is not mere girl power, not a marketing hook, Midthunder is just really good at being a badass who happens to be a young woman.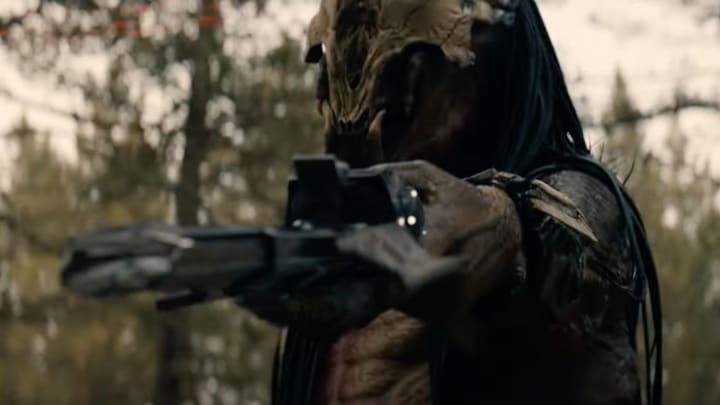 The other standout element of Prey is the hardcore, R-rated violence. For some, the blood and guts of Prey will be off-putting but for me, the blood, the viscera, the stomach churning, bone crunching is so well done that it only enhances the experience of Prey. The violence of Prey is in the tradition of the Predator franchise, quick, shocking and bloody. Watch for a scene involving a bear in Prey, it's not for the faint of heart but it is completely awesome and terrifying in Prey.
A friend of mine once argued that the original Predator was the greatest action movie of all time. I laughed it off at the time and I still don't agree with the sentiment. That said, despite some missteps, especially the abysmal Alien vs Predator movies, the Predator franchise is arguably among the best action franchises of all time. Prey, along with the original Predator, the supremely fun Predator 2 and the deeply underrated sequel, Predators, are terrific action movies. As a group, those movies can stand next to any other action franchise going.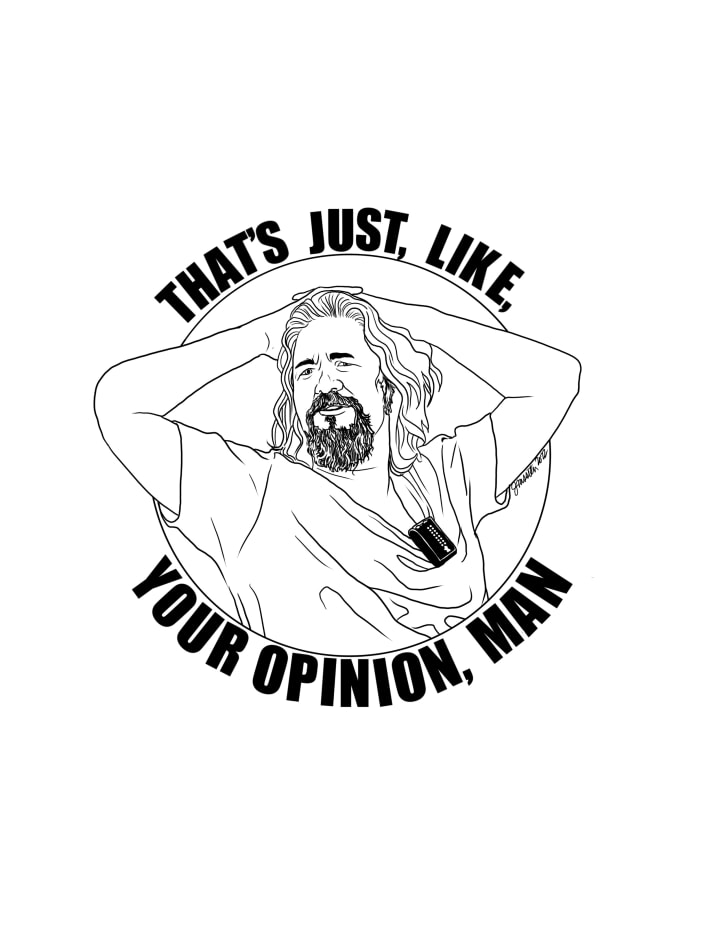 On its own however, Prey can stand with some of the best action movies I've seen in my life. No joke, Prey is that good. Prey is fun, exciting, action packed, and visceral. It's got scares and suspense and characters you care about. It also has the Predator, a villain that has earned icon status over the course of more than 35 years. Prey debuts on Hulu on August 5th, 2022 and it is a must see for fans of the franchise, fans of action movies, and those with a strong stomach for hardcore, bloody violence.
Find my archive of more than 20 years of movie reviews, including my review of 201o's Predators starring Adrien Brody, at SeanAttheMovies.Blogspot.com. Listen to me rave about Prey on the Everyone's A Critic Movie Review Podcast, and follow me on Twitter @PodcastSean and @SeanattheMovies.
movie
About the author
Hello, my name is Sean Patrick He/Him, and I am a film critic and podcast host for Everyone's a Critic Movie Review Podcast. I am a voting member of the Broadcast Film Critics Association, the group behind the annual Critics Choice Awards.
Reader insights
Be the first to share your insights about this piece.
Add your insights