Monday spoilers for 'The Young and the Restless'
Ashley returns, Abby is anxious, Kyle gets the truth, and Sally taunts Summer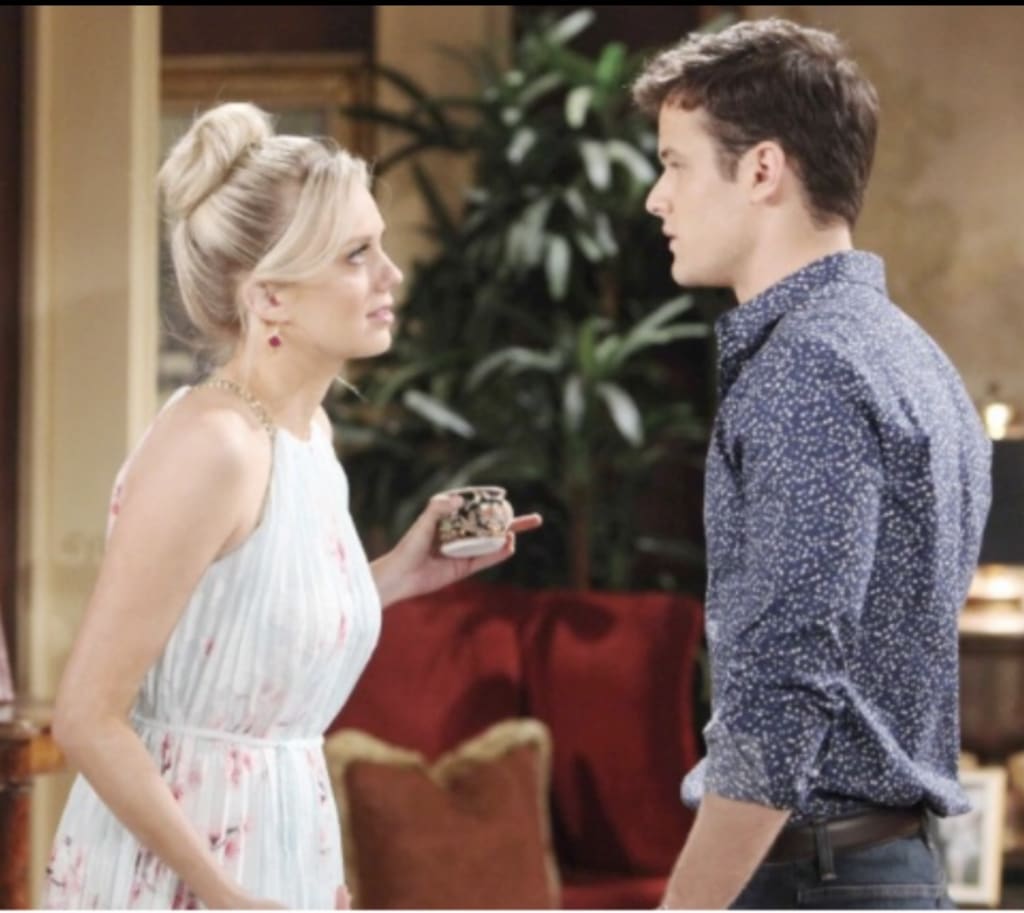 Ashley returns to help Abby
Monday on The Young and the Restless Ashley Abbott returns to Genoa City. Some soap fans had been wondering why she has not been seen since her daughter's wedding and why Abby was leaning on Nina. In September, Eileen Davidson announced that she would be on a recurring basis as the storyline dictated. Her daughter's current situation could certainly be one that needs Ashley back on the scene. Abby will be going over her contract with Mariah and both Nina and her mother will be there to guide her.
Abby will be anxious regarding her situation and needs all the support she can get. Fans of Davidson get to enjoy her again no matter how brief her stay in Genoa City might be. A number of viewers are concerned over the possibility that Devon will be the sperm donor and surely if it comes to this Abby will discuss the situation with her mother. The soaps like to be color blind but Devon is black and in the real world this might be a problem because of how the baby might look once he or she is born. If Devon does become the biological father of the child it will be interesting to see how they all work together.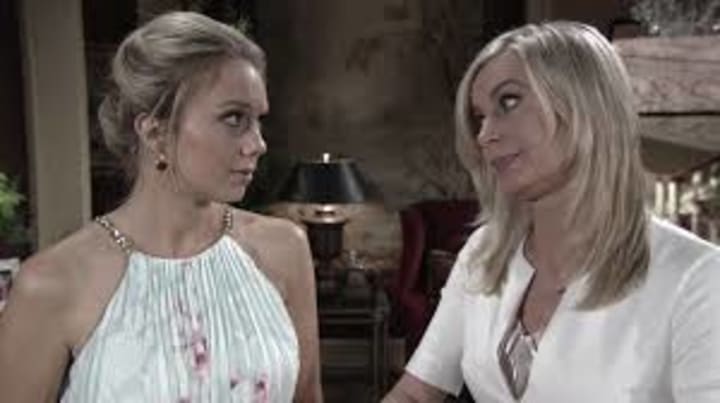 Some viewers belive he should have his own baby first before helping Abby and Chance. If Abby goes through with this, she does not even know if her husband would be OK with Devon as the baby daddy. Perhaps Chance might want a stranger and not the drama that comes with someone who might decide to be in the child's life. Hopefully Ashley will be on hand to guide Abby through all of her decisions that may lead to her becoming a mother.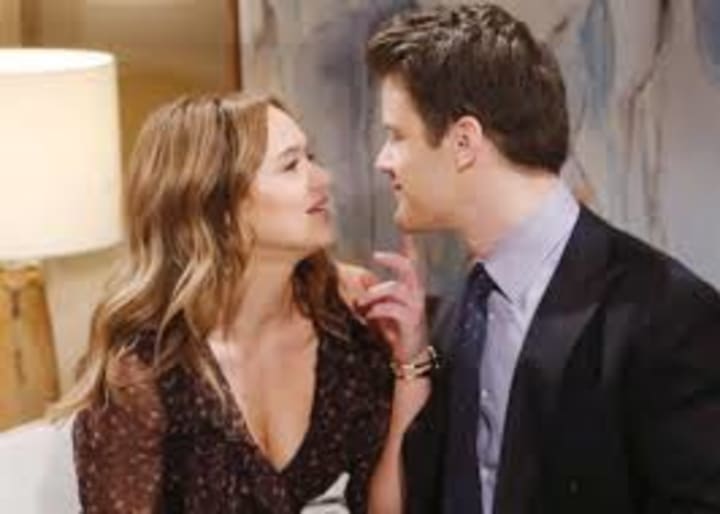 Kyle is a daddy
On Monday, Kyle will get the truth from Tara Locke and find out that he is indeed the father of her little boy Harrison. This opens a door for a lot of drama which could tear Kyle and Summer apart. Tara will insist that Kyle move on with his life and have nothing to do with his son. Now that the truth is out, Kyle will be pondering if he should leave well enough alone or try to have some part in the child's life. There is a possibility that Tara's husband Ashton Locke could get wind of the situation and come to Genoa City and do some real damage. Whatever happens Kyle should have a DNA test to confirm that he is the baby daddy.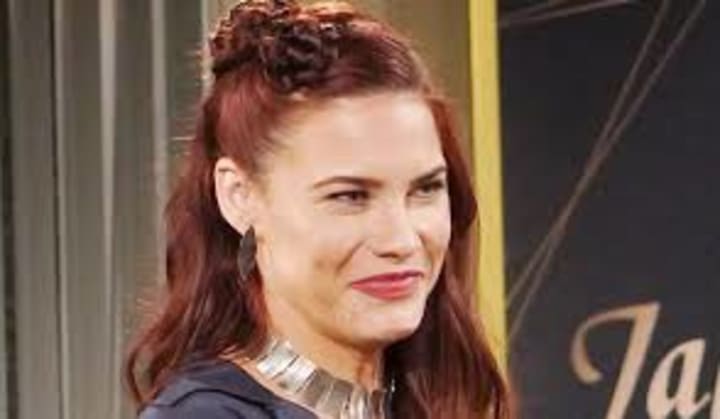 Sally taunts Summer
The writers for The Young and the Restless simply will not give Skyle a break. Kyle withheld from Summer the fact that he might be a father beause he wanted to confirm it first. On Monday as he is talking with Tara, Summer will be telling Sally that her business with Bill Spencer was very productive. Sally strikes back by saying that Summer does not know the entire story about Kyle and Tara Locke. This will no doubt cause Summer to feel insecure and as if Kyle is lying.
It's not clear if Sally spills the beans or if Kyle will tell Summer humself but viewers know that she will find out. This will be a shocking blow and will put strain on the relationship. Last summer, spoilers teased that Lola might end up pregnant by Kyle but now Sahsa Calle will be leaving The Young and the Restless to film the movie Supergirl. Instead of leaving well enough alone, the writers found a different way to introduce a child for Kyle.
Skyle fans are angry because they wanted Kyle and Summer to have a baby of their own and get to enjoy wedded bliss at least for a little while. Now everything is about to become a big mess. If Kyle fights for rights to see his son, then Ashton Locke might come into the picture and cause all kinds of damage, Be sure to tune in Monday to see how all of these situations play out.
tv
About the author
Cheryl is a poet, freelance writer, published author and former Newspaper columnist. She has degrees in Psycology and Biblical studies. She enjoys sharing natural cures, and Nostalgia related info. Tips are greatly appreciated.
Reader insights
Be the first to share your insights about this piece.
Add your insights