Maurice Benard and soap fans showed love to Tyler Christopher while he was living
The actor knew how much he was loved.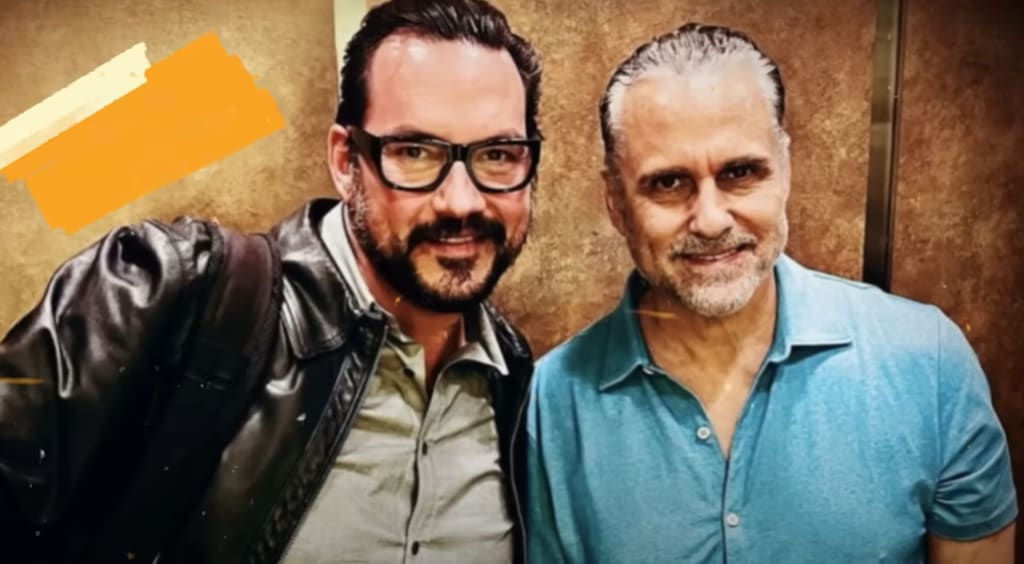 Tyler Christopher had much love and support
There have been many moving testimonies from the former castmates of actor Tyler Christopher that are letting the world know how much he was loved since his untimely death on Halloween. There was even the revelation that Derk and Drew Cheatwood who portrayed Milo and Max Giambetti on General Hospital were his cousins and fans were elated.
All of this is helpful to fans in dealing with the fact that Christopher passed away on October 31 from a cardiac event but there is something else I'm more thankful for. There are fans and one particular cast member who were there for the soap vet during the darkest hours in his last year of life. Maurice Benard has shown himself to be a good friend to Tyler for a while now and this takes nothing away from the outpouring of love from so many of Tyler's former castmates on General Hospital and Days of Our Lives.
Since his death, Vanessa Marcell, Jonathan Jackson, Nicolas Bechtel, Stephen Nichols, Kimberly McCollough, and others have given glowing tributes to Tyler but what has impressed me more and moved me to tears has been recalling the way fans stepped up after Christopher was arrested at an LA airport for sleeping on the floor allegedly while intoxicated.
Soap fans were supportive to Christopher's struggle
There were a number of news media that tore the soap vet down and even in the aftermath of his death there have been some pretty negative stories online. Christopher's true followers, however, had his back. Following are a few of their comments after the LAX incident.
"He deserves a chance. I'm sending him love & prayers. Alcoholism is a horrible disease. And he wasn't doing anything except sleeping on the floor at the airport. Something millions of people have done,"
"May Tyler find a solution for his Illness. Sometime it may requires consequences to catch up with us to have a moment of clarity and finally accept help. It can be done. Until then, I hope we can all show compassion for his suffering."
Anyone who has dealt with substance use or has loved ones who have been addicted or are trying to remain clean and sober could understand and appreciate the actor's struggles. It's not as simple as just getting up dust yourself off and go on your way. For some, there are many challenging times and starting over again and again.
Maurice Benard thank you for being a friend
Benard has had Christopher on his show State of Mind where he shared his struggles with alcohol and mental illness. After Tyler's airport incident, he visited the Benard home to hang out with Maurice, his wife Paula, and their animals even posing with a Llama. Maurice Benard has shown himself to be there for Tyler Christopher whether he was up or down and was also the first to announce his friend's death.
I don't recall anyone else speaking out on Tyler's behalf as he went through his struggles so Benard is to be commended for being a true friend. Kudos to the fans everywhere who understand addiction is an illness and not a choice. Thank you for supporting Tyler and sticking up for him when the media was brutal.
It still doesn't seem real that the man who portrayed the strong characters of Prince Nikolas Mikhail Stavrosovich Cassadine and Stefan Cassadine is gone at 50 but it's true. Condolences to the grieving family, and fans especially to Maurice Benard and Genie Francis who played the mom to Tyler Christopher's Nikolas. She shared photos online with the statement "Sweet Tyler this world was never meant for someone as beautiful as you."
About the Creator
Cheryl is a widow who enjoys writing about current events, soap spoilers and baby boomer nostalgia. Tips are greatly appreciated.
Reader insights
Be the first to share your insights about this piece.
Add your insights