Major Jabot Shift Coming on 'The Young and the Restless'
Jack turns everyone's lives upside down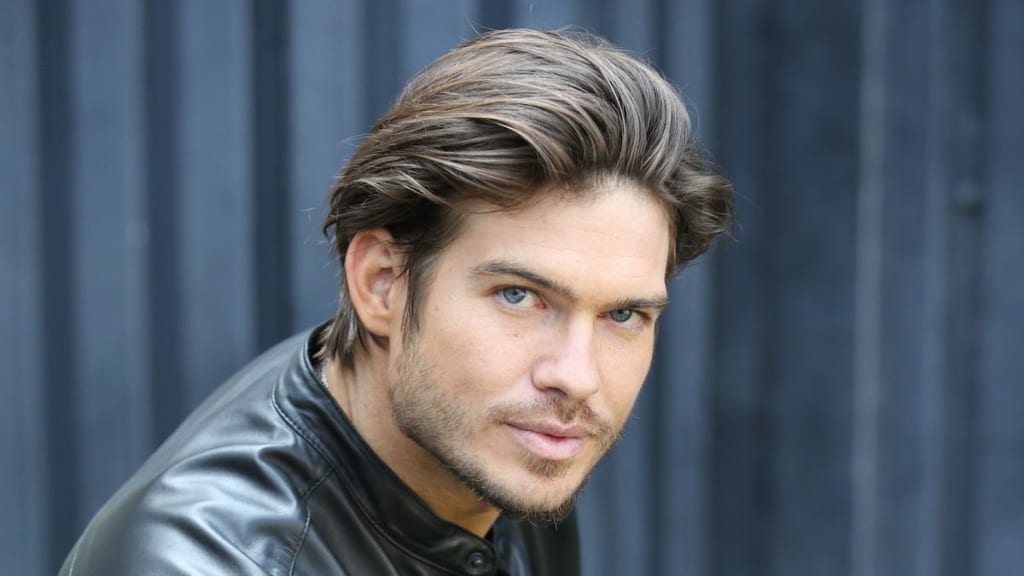 Theo is hired at Jabot
Celeb Dirty Laundry is reporting that major changes are coming to Genoa City. If the spoiler is correct, then The Young and the Restless is about to become very interesting. On Tuesday's episode, Billy announced that he was done with Jabot and wanted some time to himself. After his younger brother left, Jack received a phone call from Ashley that left him rattled. He told Traci that their sister had offered Theo a job working for her in Paris. The look in his eyes indicated that the wheels were turning and CDL is confirming that Mr. Abbott has a plan.
The spoiler suggests that Jack will not allow his son to be the CEO of Jabot but will step back into that position himself and shift the dynamic for those closest to him. On Friday this was confirmed when Jack told his brother and son what his plans are. Lauren will be brought back into the fold and she and Kyle will share the title of COO. Summer will be named the head of the marketing division, and Theo will be hired to take over his girlfriend's old job and run the social media department. Billy had assumed that his nephew was going to run the family business by himself and said he could not wait to tell Kyle the good news. If Jack was leaning in that direction, he obviously had a change of heart after hearing that his new nephew is about to leave town.
Now that Dina's health is declining, it's natural that Jack wants to hold onto her grandson whom he just met. There is probably also a little bit of sibling rivalry with Ashley. Jack had earlier called his nephew to the Abbott mansion and made him an off then went to Jabot to tell his son and brother of his plans. Jack had earlier decided that it was time for Jabot to be run by the next generation, but now he will be at the helm once more. He made it clear to Kyle that the changes were in no way a reflection of his capabilities
Kyle was stunned by the news but agreed to be a team player. Summer and Theo don't yet know all the details and believe they will be working together in the social media division. Billy still has not given any details about what his future holds. It looks like The Young and the Restless is going to be filming a lot of scenes at the offices of John Abbott's company and there will be a lot of tension. Summer will be in the middle between the man she is dating and the one she truly loves. Kyle and his cousin will be trying to prove themselves but Lauren's role is less defined. Ms. Fenmore/Baldwin has been absent from Genoa City for quite a while and her fans will be glad to see her return.
There is always the possibility that Lauren will turn Jack down, which would leave Kyle as the lone Jabot COO. Either way, the dynamic between between Summer, Kyle, and Theo will provide fans with a lot of entertainment. There have been rumors that Lola might fall for her husband's cousin or that Skyle may get back together. The Jabot situation will no doubt create a lot of tension and Theo might pick up on the chemistry between Summer and Kyle. He would more than likely run straight to Lola which would cause problems. There have been polls asking who would cheat fist in the Kola marriage and most people believe Kyle will cheat with Summer. There is always the chance that Lola could fall for Theo as they become closer.
There have also been some rumblings that Judith Chapman may reprise her role on The Young and the Restless as Gloria Bardwell. If she resumes her position as the Jabot receptionist then anything may happen. Gloria was the eyes and ears of the company and she would keep Jack up to date on everything that is going on with Summer, Kyle, and Theo. The possibilities are endless with this situation. It may turn out to be more exciting than all the drama at Brash and Sassy with Victoria, Billy, Cane and Juliet. Summer being the head of marketing will have her in close proximity to Kyle and she will not be side by side with Theo as he thought. Stay tuned because fireworks are guaranteed.