Lupin Review: THIS is How You Revive a Classic
Meet the new french Netflix series charming its way into people's homes.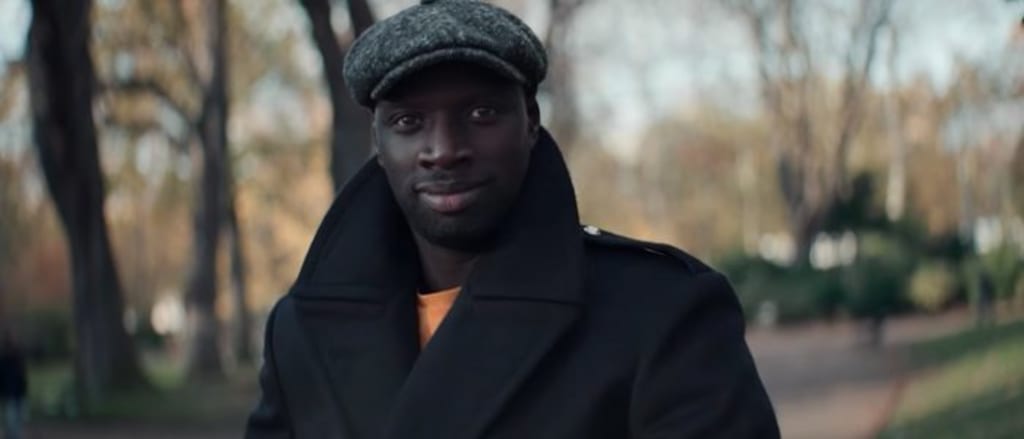 Set in modern Paris, Netflix newest hit series Lupin follows the professional gentleman thief and con man - Assane Diop (Omar Sy). He is the only son of Senegalese immigrant Babakar Diop. The series spans across timelines as we find out Assane's background and motivation for his elaborate plots.
A hardworking man, Babakar got a chauffeur job for the wealthy and powerful Pelligrinis. But as past and present will show, the wealthy are often the ones with the dirtiest hands. One day, a costly, historical, diamond necklace goes missing from their safe without a trace, and Babakar is framed, arrested, and sent to prison. At only 14, Assane became an orphan.
What initially seems like a fun and brilliant heist story, will prove to have layers of depth in vengeance, grief, and legacy. See, Babakar never truly left Assane. While still a free man, he gave him a copy of the classic French book about the iconic Arsène Lupin.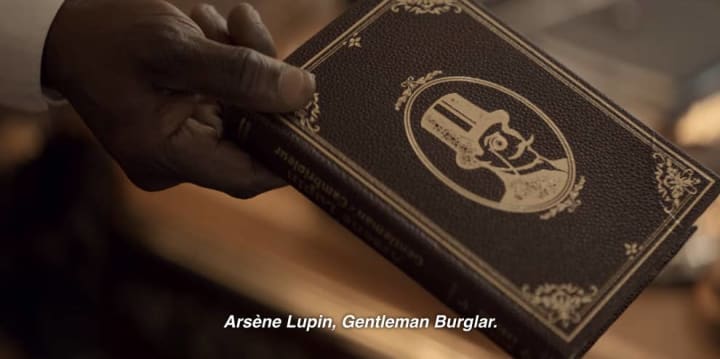 With a top hat, monocle, and curled moustache, Arsène Lupin was created in 1905 by author Maurice LeBlanc. Without doubt, he is one of the most famous literary characters, and most certainly that of the gentleman thief character. A gentleman thief is a character type who steal for the thrill of it as much as the wealth - they work their way through with charm and thought, never violence.
This figure is the last thing that Assane has left of his father. The books start as escapism, but they become part of him and his own story as he grows. The stunts he pulls off are either inspired or directly drawn from the literature, and his pseudonyms are anagrams. He becomes a living embodiment of him, and actor-comedian Omar Sy plays the hell out of it.
Lupin is a retelling and revival of an iconic figure and literature in a way never seen before. There are already twenty-three movie adaptations and ten for television existing out there. How do you tell a story that has been told so many times before? How do you add originality, quirks, and surprises? How can you tell a new story about a character that is so known, through and through?
For the non-French, think of him as Sherlock Holmes. We all - whether we sought it out or not - know about him, Watson, and some of their adventures. This series, created by George Kay and François Uzan, could very quickly just have gone the BBC Sherlock route. Simply take the characters and drop them into our present time, solving the same crimes but in a new environment with new concerns and abilities.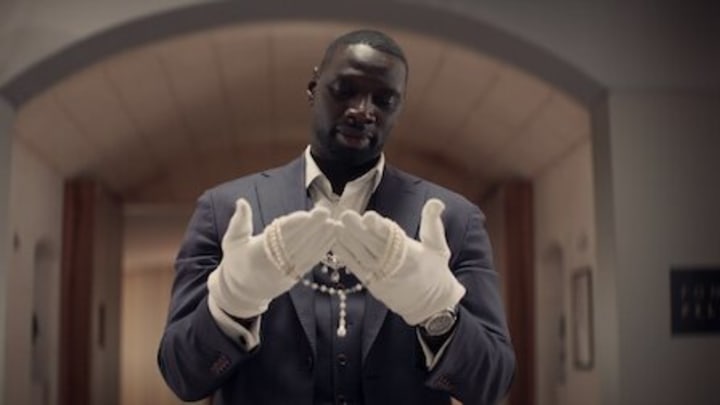 But instead, they took a completely original character with a raw story and motif and incorporated the literature and its influences into the narrative's lifeblood. It keeps us on our toes as we solve the twisted truth with him. Of course, there are recognisable patterns and winks, but they exist as much to the viewer as the other characters.
This is how you do it, Hollywood. Reboots of known I.P.'s are valuable, and guaranteed box office hits. But besides the Jumanji remakes, they nearly never add anything new to the story and are ultimately just lifeless copies. Lupin, in comparison, is a fresh, rich, and riveting reincarnation.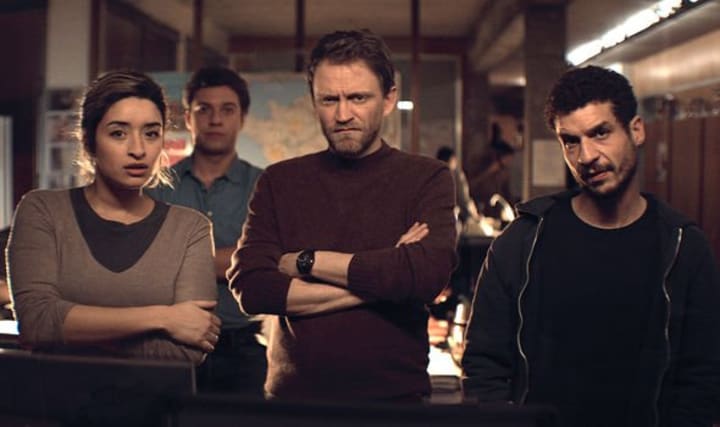 Not only is the show an accomplishment in creativity and storytelling, but it is thrilling. You might say, but isn't this a comedy? Perhaps "humourous" is a better description. The laughs and chuckles are braided so finely into the story that it never feels out of place.
This is a story with depths of emotion; about fatherhood, family, trust, truth, and corruption. It also has countless brilliant action and heist sequences that always manages to take you by surprise and make you fall even harder for this ingenious con artist.
So, if you are looking for something that has it all, and if listening to French for five hours is a plus, this might just be what you've been waiting for.
Part one of Lupin is streaming now Netflix. Watch the trailer:
Thank you so much for reading along! If you would like to support this piece and my work, please consider leaving a tip or even sharing it with some friends. Any and all support is highly appreciated.
Evita is a Glasgow based writer and podcaster creating food for thought conversations on all things culture, trends, film and TV.
For more content, follow her on Instagram @MalinEvita, and listen to her podcast with filmmaker Shania Bethune, Making It: Women in Film, available on all major podcast platforms. Season two airs February 5th.
tv
About the author
Reader insights
Be the first to share your insights about this piece.
Add your insights