Lucy Gray to Katniss Everdeen — What's the Link?
A look at "The Ballad of Songbirds and Snakes" and a theory (contains spoilers)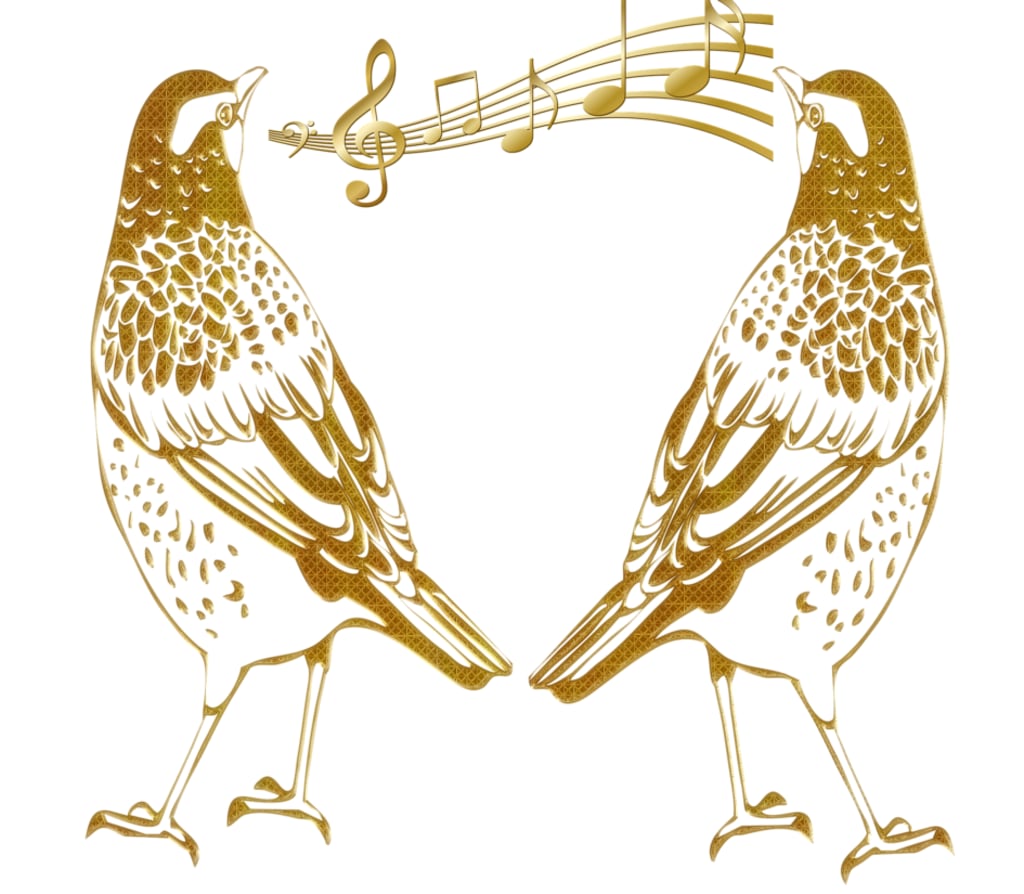 Image by "not known none" from Pixabay
When visiting President Snow's past, it would be logical to assume that Suzanne Collins was heading directly to a classical trope. But eighteen-year-old Coriolanus Snow is not a sweet innocent kid. There are no extenuating circumstances that force Snow to become a ruthless President. To her credit, Collins never tried to frame Snow as a hero or a victim. Snow's sadistic nature is purely a product of privileged entitlement.
Even from the start, Snow evokes no sympathy. He is entitled and indulgent. Yes, he has his own sob story, but it hasn't broken him. Instead, it's shaped him into a player. People only have value to Snow if there is a benefit to him. Snow's nature is particularly evident in his relationship with Lucy Gray, the tribute from District 12.
As Lucy Gray's mentor, Snow appears to be her champion. But the reality is that Snow understands that Lucy Gray's charm is the key that will enable him to win the Prize.
"Snow lands on top."
As a writer, it takes great skill to present an unlikeable character and hold a reader's attention. And despite his lack of charm, Snow is a fascinating character. He is a schemer, a master of manipulation. All these traits are evident from the first chapter.
"When word had gotten out that he'd come from the districts, Coriolanus's first impulse had been to join his classmates' campaigns to make the new kid's life a living hell. On further reflection, he'd ignored him. If the other Capitol children took this to mean that baiting the district bray was beneath him, Sejanus took it as decency. Neither was quite accurate, but both reinforced the image of Coriolanus as a class act."
Despite The Ballard of Songbirds and Snakes being Snow's origin story, the hero is Lucy Gray. Her star shines so brightly that even Snow falls for her. Lucy Gray is charismatic, brave, and able to make the best of every situation.
~~~
The Ballard of Songbirds and Snakes provides backstory with a bite. There are subtle references to the original trilogy and insights into the Hunger Games' evolution.
Questions about a possible link between Lucy Gray and Katniss Everdeen arise within these references.
In the meadow, Lucy Gray mentions the Katniss roots. Although the aquatic plant has another name, Lucy Gray prefers to call them Katniss. It is after this plant that Katniss was named.
Lucy Gray and the Covey live near the Seam. The Covey is familiar with the same woods that later became Katniss's hunting ground. The cabin in the woods, the lake are all places that Katniss frequents. Places that her father, Mr. Everdeen, took Katniss.
Lucy Gray, Mr. Everdeen, and Katniss all have extraordinary singing abilities. So remarkable that even the Mockingjays would pause their song to listen to them sing.
Mr. Everdeen taught Katniss Lucy Gray's The Hanging Tree song. In Katniss's time, singing The Hanging Tree was forbidden. Lucy Gray as the songwriter, could have taught the forbidden tune to Mr. Everdeen. So too, could Maude Ivory, Lucy's Gray's cousin. Maude Ivory had a photographic memory for songs — even those she had heard only once. And Maude Ivory was to be Lucy Gray's successor as the lead singer of the Covey.
If Katniss resembled Lucy Gray, this would explain President Snow's immediate hatred of her.
There are two logical conclusions to these breadcrumbs. Either Lucy Gray or her cousin Maude Ivory could be Katniss's paternal grandmother.
Lucy Gray's fate remains uncertain. She may have survived. Assuming Lucy Gray lived, she clearly never returned to District 12. But, Lucy Gray could have lived in the cabin in the woods. The Covey could have kept her hidden from the prying eyes of both the District 12 Mayor and the Capital.
If Lucy Gray did not survive, then as her cousin, Maude Ivory could be a plausible alternative. Just as Lucy Gray fits all the breadcrumbs, so too does Maude Ivory.
The Ballard of Songbirds and Snakes is a great addition to the Hunger Games series — even if it raises more questions than it answers.
~~~
Sandi Parsons is an award-winning school librarian with over 20 years experience working in educational libraries.
Sandi was a Children's Book Council of Australia, Book of the Year Award Judge (2020, 2021 Early Childhood Category).
She believes that every child has the right to see their lives accurately represented in literature.
~~~
First Published in The Last Nerd
review
About the author
Sandi Parsons lives and breathes stories as a reader, writer, and storyteller. Subscribe to my newsletter & receive my free ebook The Last Walk → https://bit.ly/3cGvsPB
Reader insights
Be the first to share your insights about this piece.
Add your insights