Lifetime Review: "Til Ex Do Us Part"
A fling from the past threatens a married couple's attempt at reconciling in this thrilling familial drama.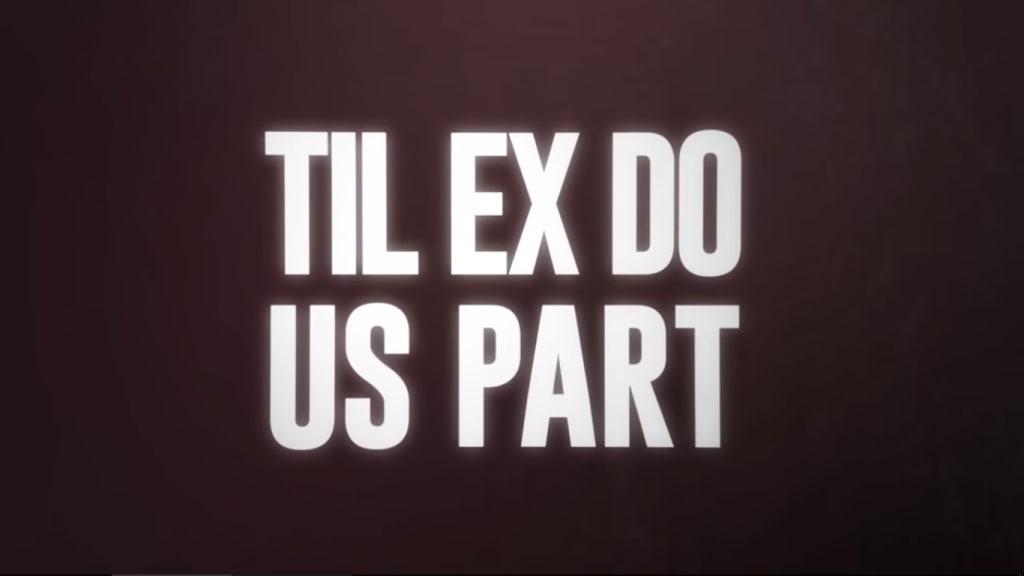 Things are finally looking up for Sophia and Kyle Ridley (Kelly Sullivan and Dan Payne), who are finally back together after a separation taken in the midst of marital troubles. As Kyle prepares to move back in with Sophia and their teenage daughter Emma (Alisha Newton), it seems the Ridley family is finally back on the right path.
However, things soon become complicated when it's revealed that in the time of their separation, Kyle had an affair with his family's former neighbor, realtor Claire Johnson (Anna Van Hoft). When Kyle informs Claire that he is moving back in with his wife, Claire drops a bombshell that changes everything: she's pregnant with his child. The news comes as a shock to Sophia, and on top of the friction caused by Kyle's borderline infidelity, it appears Claire is the victim of a deranged stalker, one's whose threatening text messages segue into her being attacked outside her home. Claire is quick to point the finger at Sophia, but unbeknownst to Kyle, Claire is still harboring feelings for him—and is willing to go to any length necessary to have him back and take Sophia's place in his family.
When it comes to well-worn plot lines, it takes a good director, writer, and cast to pull one off without creating a movie that is not derivative or boring. Thankfully, Til Ex Do Us Part manages to avoid this downfall thanks to taking the Lifetimian plot of a psychotic scorned mistress working to win back her former paramour, and making it something entertaining for hardened Lifetime viewers and newcomers alike. This is largely due to the pivotal plot point of Claire going about framing Sophia to appear to be the deranged lover out to destroy Claire, making for a new dynamic to what could've been a generic "Psychotic Woman Tries To Steal Another Woman's Husband" plot.
The cast is also largely to thank for Til Ex Do Us Part's success, with Anna Van Hoft (no stranger to playing deranged women on Lifetime) being a tour de force as the psychotic yet clever and calculated Claire Johnson. The way she manipulates events to not only make Sophia appear irrational and deranged, but also make herself appear to be the innocent victim, allows for Claire to transform from a regular crazy mistress into a truly diabolical villainess willing to do anything to destroy Sophia and take over her life. Kelly Sullivan makes Sophia a fairly likable protagonist, and Alisha Newton displays natural charm as Emma is pulled into the middle of her parents' marital drama. A surprise comes in the form of the side character of Jack Hall, Sophia's lawyer who is mostly only present sporadically throughout the film. But thanks to being played by the always charming Giles Panton, Jack's limited screen time still allows him to become a character of depth.
The cast, however, is unfortunately not as strong as it could've been, though this is more to blame on the storytelling rather than anyone's acting quality. Dan Payne has shown himself to be a talented actor, and I was certainly looking forward to seeing him as the beleaguered husband struggling to keep his family from being torn apart by his past mistakes. But unfortunately, the script has Kyle coming off as not only overly trusting of Claire, but frustratingly oblivious to the fact that she is continuously duping him to set up his wife. As such, his attempts to reconcile with Sophia come off as undeserved and the chemistry between them suffers a great deal as a result. The same is applicable to Jack, whose character (and by extent, Giles Panton's talent) is never utilized as well as he could have.
And for all of her sympathetic qualities, Sophia also comes off as a bit cold in regards to the woman she believes is carrying her husband's child. When her friend/confidante informs her that she saw Claire drinking, she expresses little worry over the health of her unborn baby and instead focuses on using this to her advantage to take her down, making it appear she would be happy if Claire were to just up and miscarry if it meant having her out of her life for good. It comes off as unnecessarily cold of our film's heroine, and threatens to lose Sophia the viewer's sympathy.
Overall, despite some character problems, Til Ex Do Us Part is an entertaining little thriller with an amazing villain and solid action that is definitely bound to entertain most viewers. While the protagonists may grate the nerves at times, Anna Van Hoft's Claire is guaranteed to keep viewers from changing the channel in frustration.
Score: 8 out of 10 rocks.
review
Aspiring writer and film blogger: Lifetime, Hallmark, indie, and anything else that strikes my interest. He/him.
Twitter: @TrevorWells98
Instagram: @trevorwells_16
Email: [email protected]