Lifetime Review: "The Wrong Nanny"
Another well-done "crazy nanny" Lifetime flick that's bound to entertain.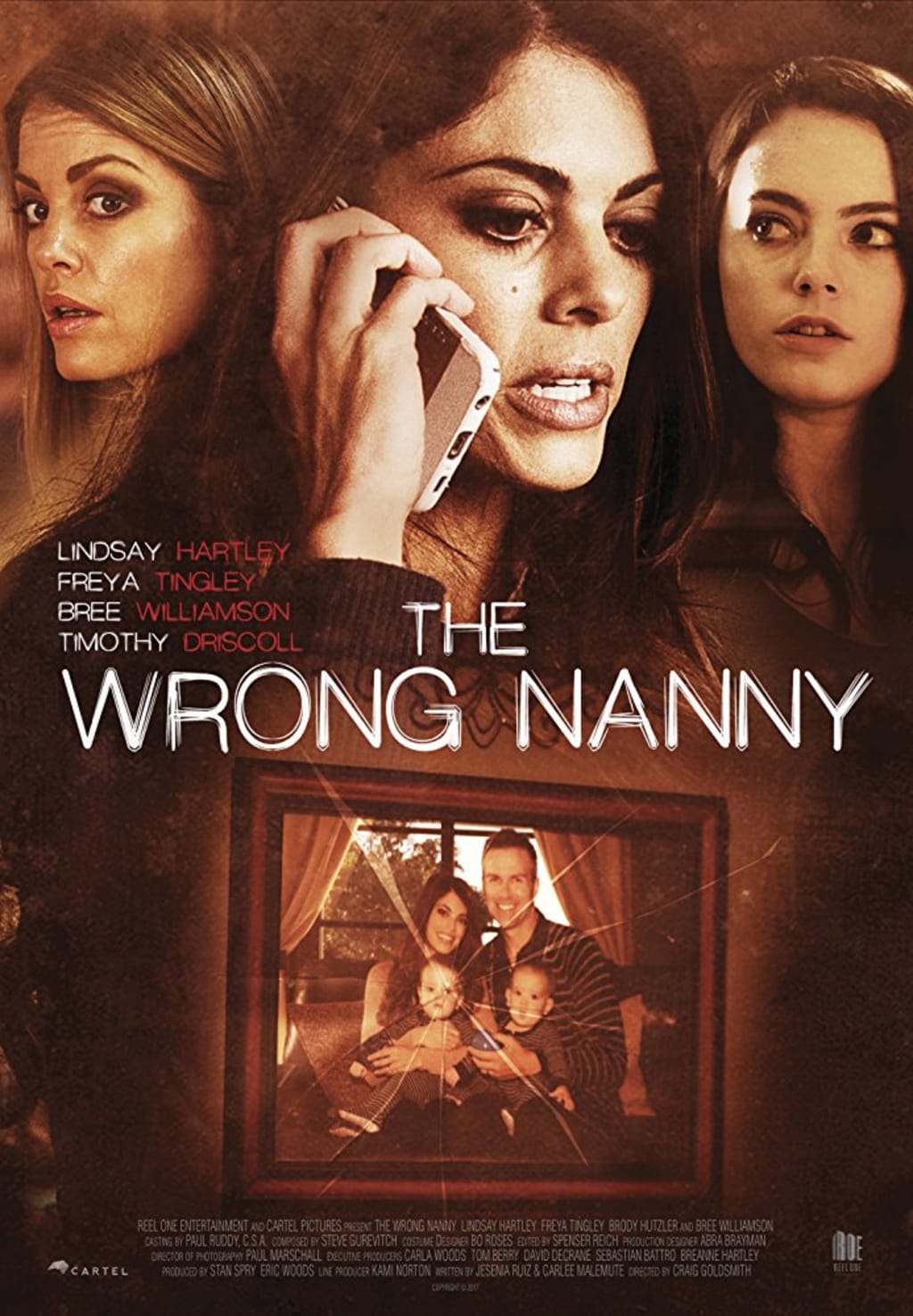 If you have hired a nanny, I take that as a sign that you've never watched a Lifetime movie. Because in the Lifetimeverse, nannies are either trying to seduce the husbands they're employed to or are trying to kidnap the child under their care to replace the one they lost in a tragic accident. Maybe Lifetime has some kind of covert deal with Angie's List and Care.com to help boost business for their sites.
Anyway, The Wrong Nanny has a plot many seasoned Lifetimers will be familiar with. Blake (Freya Tingley, who previously starred in Lifetime's 2014 feature The Choking Game) is the daughter of Stella Armstrong (Deadly Exchange's Lindsay Hartley), who gave her up for adoption when she was a baby. After tracking her down, the beautiful and charming Blake charms and deceives her way into the position of the nanny for the Armstrong's infant sons. But as Blake's true form begins to come to light, and she learns the circumstances of Stella giving her up for adoption, Blake's already fragile psyche begins to fall apart and things get messy for the Armstrong household....
When it comes to Lifetime movies, if there's enough drama and likable characters to keep the audience amused, the film has accomplished its goal. The Wrong Nanny does that, and a little bit more. In a movie like this, the actor portraying the villain basically carries the film, and Freya Tingley is fantastic as the delusional and crazy Blake. You enjoy seeing her go full on psycho, despite feeling like it should be obvious to the protagonists how off her rocker she is. The scenes where Blake gives a death-like glare as she angrily chops up a pepper and the ending with Blake giving an unforgettable glare at the camera should most definitely become an iconic scene for Lifetime.
Like in Deadly Exchange, Lindsay Hartley gives an authentic performance with numerous moments of genuinely heartwarming moments. A minor but important plot point for Stella's character is that her mother passed away from pancreatic cancer, and it was her death that was what drove her to give her villainess-to-be daughter up for adoption. In a surprisingly heartfelt performance, Stella made a speech at a charity gathering she was holding, opening up about her relationship with her mother and her feelings regarding her mother's death. The scene is golden, along with Stella's scenes with Blake after learning her true identity, with Lindsay Hartley exuding authenticity that most wouldn't suspect to find in a Lifetime feature.
Like all Lifetime films, The Wrong Nanny is not flawless. There is a point where Blake becomes so non-secretive that it feels unbelievable that Stella and her husband (who is played by the generically handsome Brody Hutzler and is not nearly as well developed as Hartley's character) would allow her to stay in the same house as their children. Bree Williamson's character of the snotty housewife who is against Hartley's charity event was also largely unneeded, though her character does provide the film with a few (seemingly) intentional laughs and jabs at the Lifetime brand.
Ultimately, the goal of any good Lifetime movie is to create fun drama to keep viewers entertained for 90 minutes, and The Wrong Nanny outdoes those standards. Lifetime has proven in the past that it is good at taking an overdone plot and packaging it with actors and plot threads that turn it from unoriginal schlock to something compelling and enjoyable. This movie also proved that Lindsay Hartley is well on her way to becoming the latest staple actor for Lifetime, joining the ranks of women like Jamie Lunar and Alexandra Paul. And hopefully, we'll also see more of Freya Tingley on Lifetime, as she has more than proven herself to belong on this wonderfully dramatic channel.
Score: 9.5 out of 10 antique guns.