Lifetime Review: 'The Evil Twin'
Emily Piggford makes an outstanding Lifetime debut in this engaging thriller about a scheming twin sister.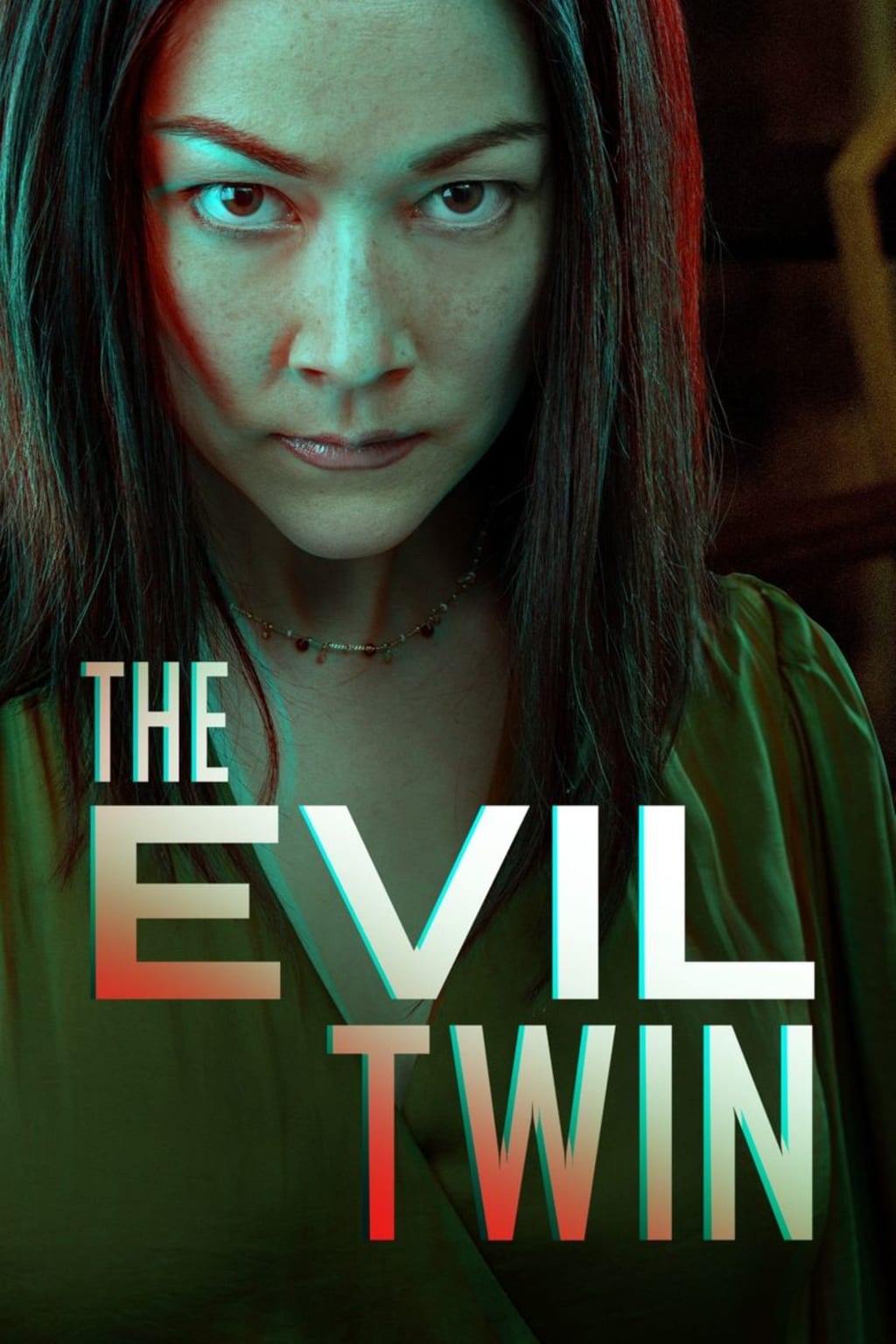 Emily North (Emily Piggford) has finally had enough. After the latest violent outburst from her abusive husband Jared (Jon McLaren), Emily flees from their home and returns to her hometown with her friend Lenah (Cory Lee). But even with a place to stay and a job at Lenah's antique shop, Emily struggles to adjust as she worries that Jared has followed her home. Not helping matters are the strange looks and harsh words being directed at Emily by some townspeople--even though they're all people Emily has never met before in her life.
It's after a man attacks her and threatens her life that Emily learns what's going on: she has a twin sister living in town named Charlotte Palmer. At first, the revelation is great news to Emily, who hits it off with her vibrant and carefree long-lost sister. But it's not long until Emily begins to realize that Charlotte really has been up to no good--and intends to use her newfound twin to get away with her crimes. Emily's fresh start is about to get a whole lot more complicated.
The latest movie in Lifetime's "Psycho Twin" catalog, The Evil Twin shares a bit in common story-wise with last year's Stolen in Plain Sight. Both movies center around a woman returning to her hometown after escaping an abusive relationship, only to encounter new problems once she gets there. Their new problems vastly differ, though, with Emily North's coming in the form of a long-lost identical sibling with a few skeletons in her closet. While its generic title might not inspire a lot of confidence, The Evil Twin manages to spin a pretty good story out of its before-seen concept that's told well by its stellar lead actress and the cast surrounding her.
This being her first Lifetime movie, Emily Piggford makes a great impression in the dual role of Emily North and Charlotte Palmer. As Emily, Piggford is consistently sympathetic and likable, while the script allows her to become proactive when it comes to the situation with her sister. While she's initially taken in by Charlotte's extravagant personality, it isn't long before she's catching on to her twin's true nature and acting accordingly. Her performance is wobblier as Charlotte, with Piggford initially playing her too broadly for her own good. Thankfully, it doesn't last long enough for Charlotte to become a transparently evil villain, as the second half of the film has Piggford making Charlotte deliciously evil and elusive. Even as Charlotte's machinations become more elaborate, she's still able to cover her tracks enough to keep the police at bay--something she couldn't be more arrogant about.
(SPOILER ALERT The best scene showing Piggford evening out Charlotte's villainy would have to be when Charlotte kills knowledgeable neighbor Vera--played by Mary Long. It's an excellently crafted scene because, before Charlotte did the deed, I was fully convinced she was Emily. As such, the moment when Charlotte grabbed that brick and took it to Vera's head genuinely caught me by surprise) Spoilers Over
While the rest of the cast doesn't get nearly as much focus as Piggford, there are a few gems to be found in the rough. Jon McLaren is a force of nature as Emily's ex Jared, playing him with a mix of unstable rage and surprising depth. While there's no doubt that he's violent and dangerous, the script and McLaren portray Jared with a shred of humanity that makes you wonder if he would've turned himself around had he not gotten caught in Charlotte's twisted scheme. SPOILER ALERT It also brings validity to Emily's dismay at his death. Not only was he a man she loved at one point, but she'd also learned moments before that Jared's attack was directly provoked by Charlotte. Spoilers Over
Tomas Chovanec brings a similar blend of intensity and sympathy to the scorned Blake Forsbeck, and Rodrigues A. Williams' Detective Miller matches up with Emily when it comes to being likable and competent--even if Charlotte's manipulations keep him at arm's length. Cory Lee and Ish Morris both bring endearing lovability to Emily's best friend Lenah and surprise love interest David, despite their characters being absent for a majority of the film. Linda Carmichael is the most strapped-for-time supporting character of the movie, leaving Tanya Clarke with little room to make much of an impression. Even David's requisite precocious daughter Adalae (played adorably by Keziah David) is more memorable than Linda.
As I alluded to earlier, The Evil Twin's story isn't that different from previously released Lifetime movies about conniving twins. And in addition to a moderate dose of familiarity, The Evil Twin lacks the emotional undertones of its predecessors due to Charlotte being more unambiguously evil than Amber Sheridan and Sammy Crain. But while the story does stick fairly close to the formula, The Evil Twin brings a few twists and turns to how that story progresses that give it a dash of flavor--especially towards the finale. If nothing else, Charlotte's motive for messing with Emily's life is refreshingly different from the usual "Crazy Twin" motivation. So while it doesn't outdo its similarly themed and titled brethren, The Evil Twin rises above that stale moniker with help from a capable cast and a script that gives its familiarly-premised plot a splash of something new.
Score: 7.5 out of 10 Jane Austen-esque desks.