Lifetime Review: 'Stalked by My Doctor'
Eric Roberts becomes an instant Lifetime classic as a psycho doctor in this solid Lifetime drama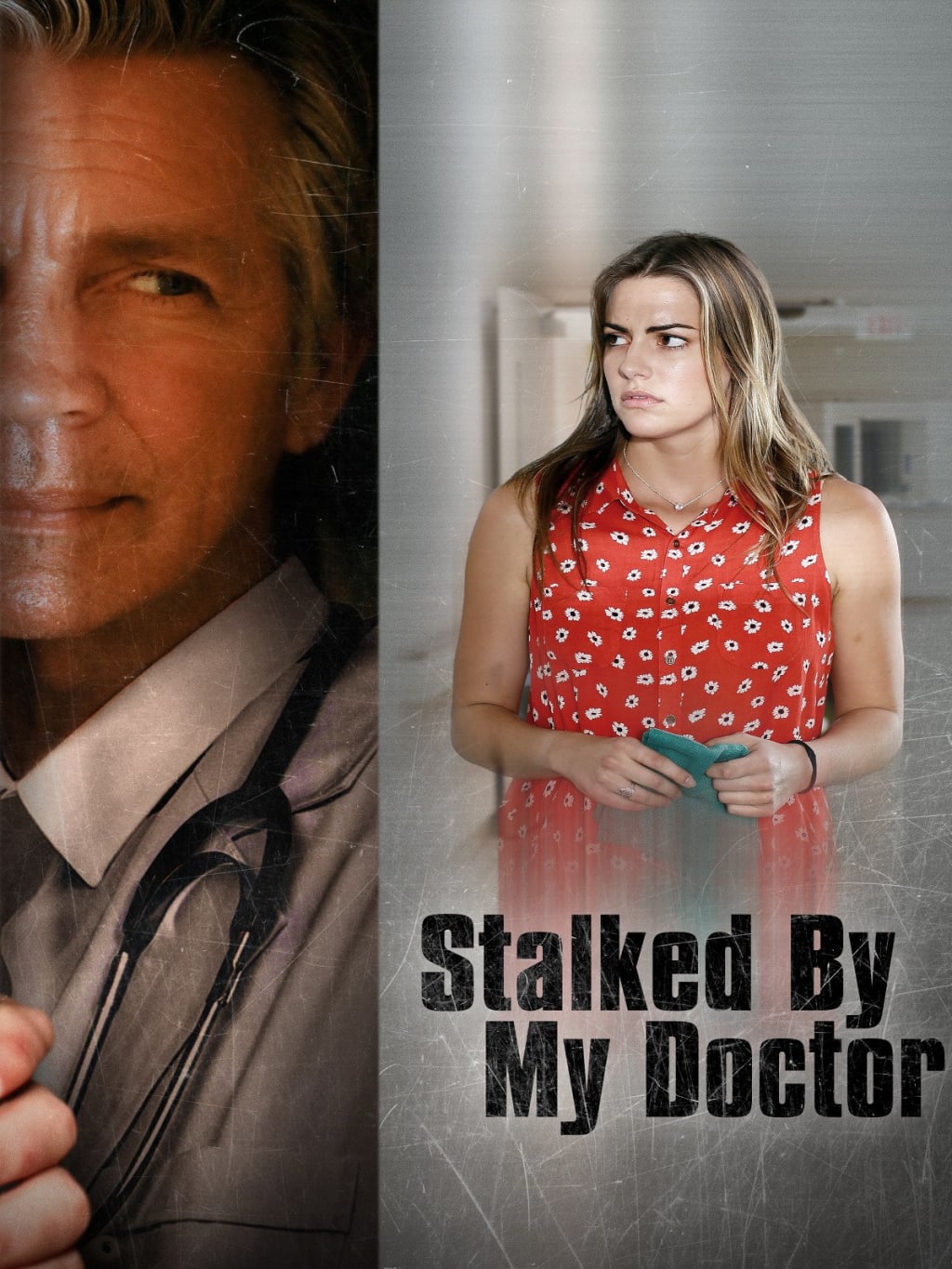 With over 500 credits under his name, Eric Roberts has proven himself to be a versatile and well-versed actor. Eric has, in recent years, begun lending his talents to the Lifetime world, and thus led to the Stalked by My Doctor saga, which started in 2015 with this dramatic tale of obsession.
The film starts with heart surgeon Dr. Albert Beck (Roberts) getting stood up for a date, leading him to respond by having a screaming fit as he drove home. It was soon after, however, that Beck found himself with eyes for patient Sophie Green (Brianna Joy Chomer), after performing life-saving surgery on her following a car accident she was in with her boyfriend Ryan (Carson Boatman). While Sophie is initially grateful to Dr. Beck for saving her life, she soon becomes unnerved by his attempts to romance her. Sophie attempts to get Beck out of her life, however, are less than successful, and Beck soon proves that he won't let her get away so easily.
As my introduction probably indicated, Eric Roberts is the gem of the cast, playing the crazed and obsessed Dr. Albert Beck with immense versatility. One moment, the viewer can be amused by his melodramatic tantrums, and the next, Beck can prove himself to be a genuinely menacing and threatening villain, with this side emerging most strongly in the film's third act. To the film's benefit, the rest of the cast doesn't slump around Roberts, with Chomer giving Sophie solid character development throughout the film, going from a likable if less than proactive protagonist to a fiercely unabashed and strong girl who will do whatever she has to free herself from Beck's obsession. While their scenes together are brief, Chomer and Boatman share distinct chemistry as a teenage couple rocked by a devastating accident, with the film ending their relationship on a heartwarming note.
The plot, like the best kind of obsession movies, is consistent and doesn't dwindle on Beck's deranged acts of infatuation for longer than necessary. The acts, from Beck's melodramatic bouts of rage to his more horrific acts against Sophie and any he views as a threat, allows the audience to see the multiple facets of Beck's deranged personality. Histrionic, unhinged, arrogant, and entitled to a psychotic degree, Eric Roberts rises Dr. Albert Beck higher in rank than most "Man Obsessed With Woman" Lifetime villains and turns him into a complex and strangely intriguing character.
But for all of the praise I could throw at it, Stalked by My Doctor isn't without flaw. Despite Jon Briddell proving himself to be a good actor, Sophie's father is an unbearably unlikable character, responding to the news of Dr. Beck's harassment of Sophie with disinterest and outright telling Sophie to "get over it" and that she would have to learn to accept that kind of behavior from men in her life. He's also shown to be unnecessarily cruel towards Ryan for the accident, playing the "Overprotective Father Hating His Teenage Daughter's Boyfriend" trope to an infuriating degree. While Sophie's mother fares better in the end, her initial response to noticing Dr. Beck's leering at Sophie is to advise her daughter not to dress "more appropriately" when going to see him. Given Lifetime's stance as being Television For Women, this sexist behavior going without rectification comes off as a very shocking oversight on their part.
Stalked by My Doctor, all the same, is an excellent beginning to an enjoyable series, containing all the markings of the most enjoyable of Lifetime's movies, containing equal parts drama and surprising heart and intrigue to make this a movie you'll come back to time and time again.
Score: 9 out of 10 doll assaults.
About the Creator
Aspiring writer and film lover: Lifetime, Hallmark, indie, and anything else that strikes my interest. He/him.
Twitter: @TrevorWells98
Instagram: @trevorwells_16
Email: [email protected]
Reader insights
Be the first to share your insights about this piece.
Add your insights