Lifetime Review: 'My Father, My Kidnapper'
Emotional lead performances and a tension-brimmed plot make this dark Lifetime thriller a must-see.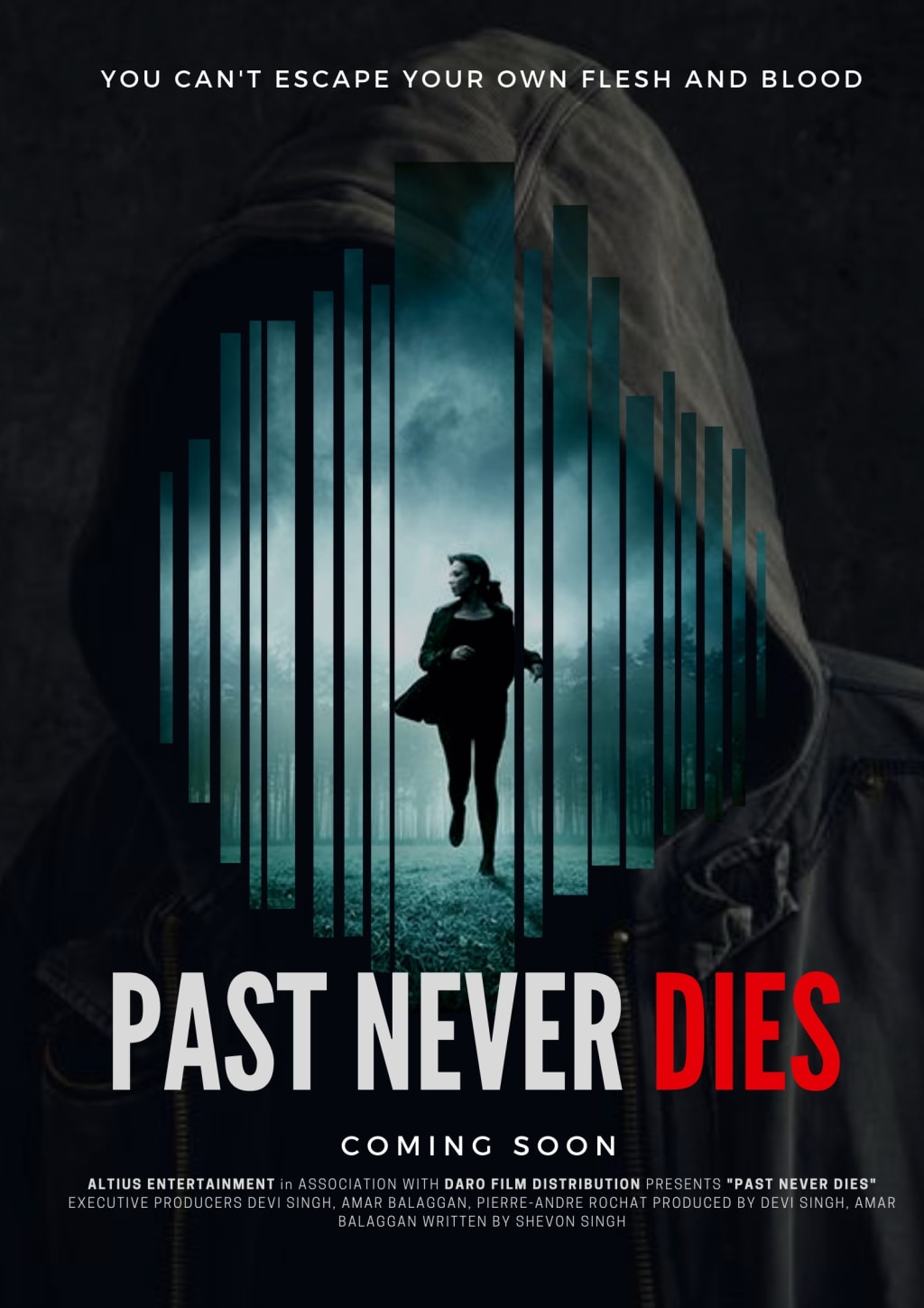 Hairstylist Lena Winters (Erin Karpluk) and her college student daughter Casey (Larissa Dias) have worked hard to move forward with their lives and put their dark past behind them. Twenty years prior, Lena and Casey escaped the clutches of Casey's father, serial killer/kidnapper Timothy Fast (Brent Stait), who had been holding Lena prisoner for years. Even with Timothy in prison, both mother and daughter find themselves with lingering trauma from the experience.
Those memories are brought back to the surface with the arrival of private investigator Nate Bishop (Brendon Zub), who informs them that several young women in the area have been kidnapped and murdered in the same way as Timothy Fast's victims. While Nate is convinced there might be a connection to Lena's case, Casey refuses to believe it—until Lena herself is abducted by the culprit. Desperate to find her mother, Casey teams up with Nate to rescue her—and in the process, must delve back into her disturbed childhood and confront her old demons to save her mother's life.
Like last year's fantastic I'll Be Watching, My Father, My Kidnapper (originally titled The Past Never Dies) is a Lifetime thriller that delves into darker subject matter than the average film you see on the channel. While it never reaches the same darkness set by I'll Be Watching, the film boasts an intense feel and gritty tone that permeates throughout the whole movie, making My Father, My Kidnapper a film that will keep your attention from its cold open to the end credits.
In addition to the dark storyline, the film's cinematography (done by Byron Kopman) is responsible for maintaining this mood, with many of the film's more intense scenes being offset by dark and gloomy sets (the kidnapper's lair gives off an effectively cruel and unsettling vibe). As the film goes on, more scenes employ this method of maintaining the mood, to the point where even brightly lit scenes carry with them a distinct feeling of dread that will keep viewers in a constant state of anticipation.
What really elevates My Father, My Kidnapper, however, are the excellent performances from the film's primary cast. As a mother-daughter duo struggling to move on from their shared past of darkness and abuse, Larissa Dias and Erin Karpluk play well of each other in their emotionally charged roles. Both women particularly sell their characters' struggles with PTSD, with Lena's panic attack following Nate Bishop's first visit being performed with poignant realism by Karpluk (Dias delivers on that realism in a more subdued manner when Casey suffers a similar attack later in the film). Dias also brings a ferocity to Casey that displays how, despite the trauma her childhood left her with, she refuses to let it break her—or, as is the case for the film's villain, turn her into a monster.
Finishing off the main cast is Brendon Zub as PI Nate Bishop and Andrew Francis as kidnapper Jacob. Even with his rocky introduction to Casey and Lena, Zub brings a likability and charm to Nate, allowing you to believe him as a genuinely good man working hard to bring justice to Jacob's victims. Zub and Dias share a strong chemistry as they form a tentative friendship as they search for Lena, with that chemistry continuing as their relationship changes over the course of their search. Andrew Francis, meanwhile, brings a skin-crawl-inducing darkness to Jacob, making you wince as you see him taunt and torture his victims without a second of remorse. SPOILER ALERT In My Husband's Secret Twin-like fashion, however, the film tries to bring sympathetic colors to Jacob that come across as undeserved, as apart from the few scenes where it's suggested that Jacob was just as traumatized by his father's actions as Lena and Casey, Jacob is portrayed as nothing more than a psychopath following in his father's footsteps. Spoilers Over
Garfield Wilson shares in Zub's charm as Nate's partner Landon, and secondary victim Alyssa Kane is played with brutal emotion by Phoebe Miu. Dylan Sloane brings surprising character growth to the initially prickly Bryce as he becomes an ally for Casey, and Brent Stait makes the most of his brief screentime to transform Timothy Fast into a memorably disgusting man—and plays well off Dias in her best scene of the movie as she confronts her revolting excuse of a father.
With its tension-packed story, a cast that brings their all to roles rife with emotion, and a final act that brings it all together, My Father, My Kidnapper has all the makings of a stellar Lifetime film. The darker tone is sure to be a surprise for those more familiar with the lighter side of Lifetime drama; but once you get accustomed to the grittiness, My Father, My Kidnapper will certainly take you for a ride.
Score: 10 out of 10 red chloroform rags.
About the Creator
Aspiring writer and film blogger: Lifetime, Hallmark, indie, and anything else that strikes my interest. He/him.
Twitter: @TrevorWells98
Instagram: @trevorwells_16
Email: [email protected]
Reader insights
Be the first to share your insights about this piece.
Add your insights